In case you hadn't noticed (Gigi and Bella, Kendall and Kylie), sisters are in. Meet the latest genetic phenomenon taking the fashion world by storm, Baylee and Kelsey Soles. The twins (who are fraternal, they'll remind you) already have Lanvin, Saint Laurent, and Fendi on their resumes, and now they're starring in Calvin Klein's upcoming campaign for its new gender-free fragrance, ck2. (FYI, your fave scent from the '90s ck one just turned 21—that's one year older than the Soles sisters.) We sat down with the two beauties, who hail from South Carolina, at New York's Ace Hotel to get the scoop on their scandalous campaign photo…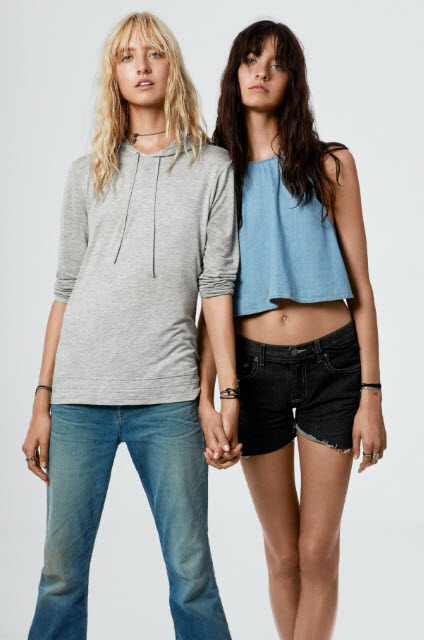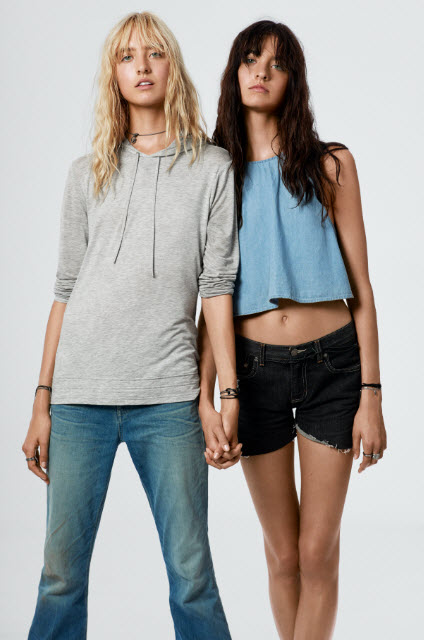 Is it true that your dad is the reason behind your modeling careers?
Kelsey: Yes! As teenagers, we were really gothic and very into Avril Lavigne…we had bleach blonde hair and colored streaks and really dark eye makeup that he hated.
Baylee: It was fash-un! He didn't understand it.
Kelsey: He wanted us to be more natural, so he sent us to a makeup class. The teacher was a mother agent. We had just grown really tall, and she scouted us.
So you had a perfectly timed growth spurt?
B: Ten inches in one summer!
K: A complete awkward phase…
B: Sophomore year I left 5'2" and I came back junior year as a gawky 5'10" girl.
That's lucky timing! You've worked together before; was this time any different?
B: We had a lot of firsts on this shoot. It was our first time going to Puerto Rico, we tried a lot of new foods, and it was our first time working with a lot of these people. It was fun to be able to interact with the photographer, Ryan [McGinley]. Basically, the shot was of us talking to him and yelling at the cars.
Were you really flashing traffic for the shot?
B: Yeah! But no one honked at us. They weren't impressed!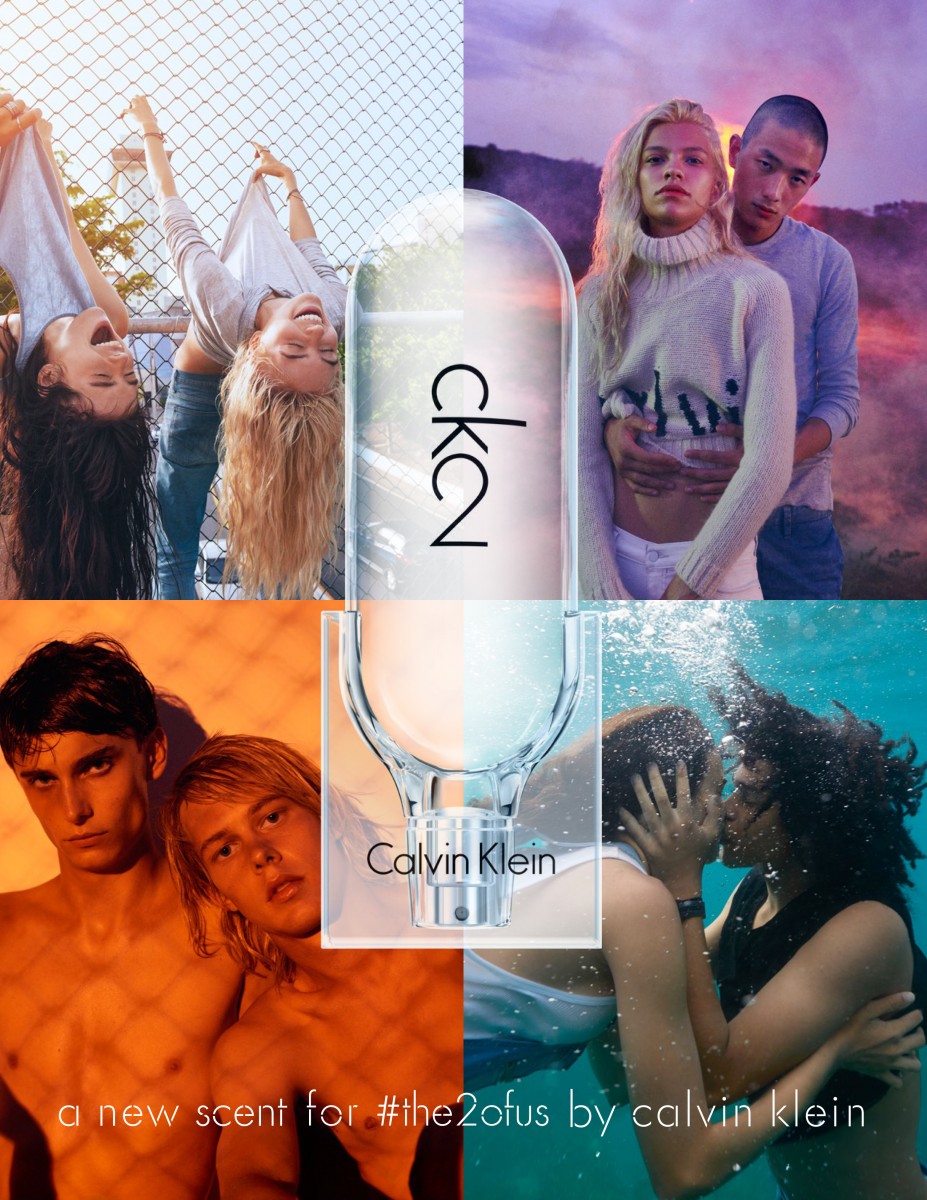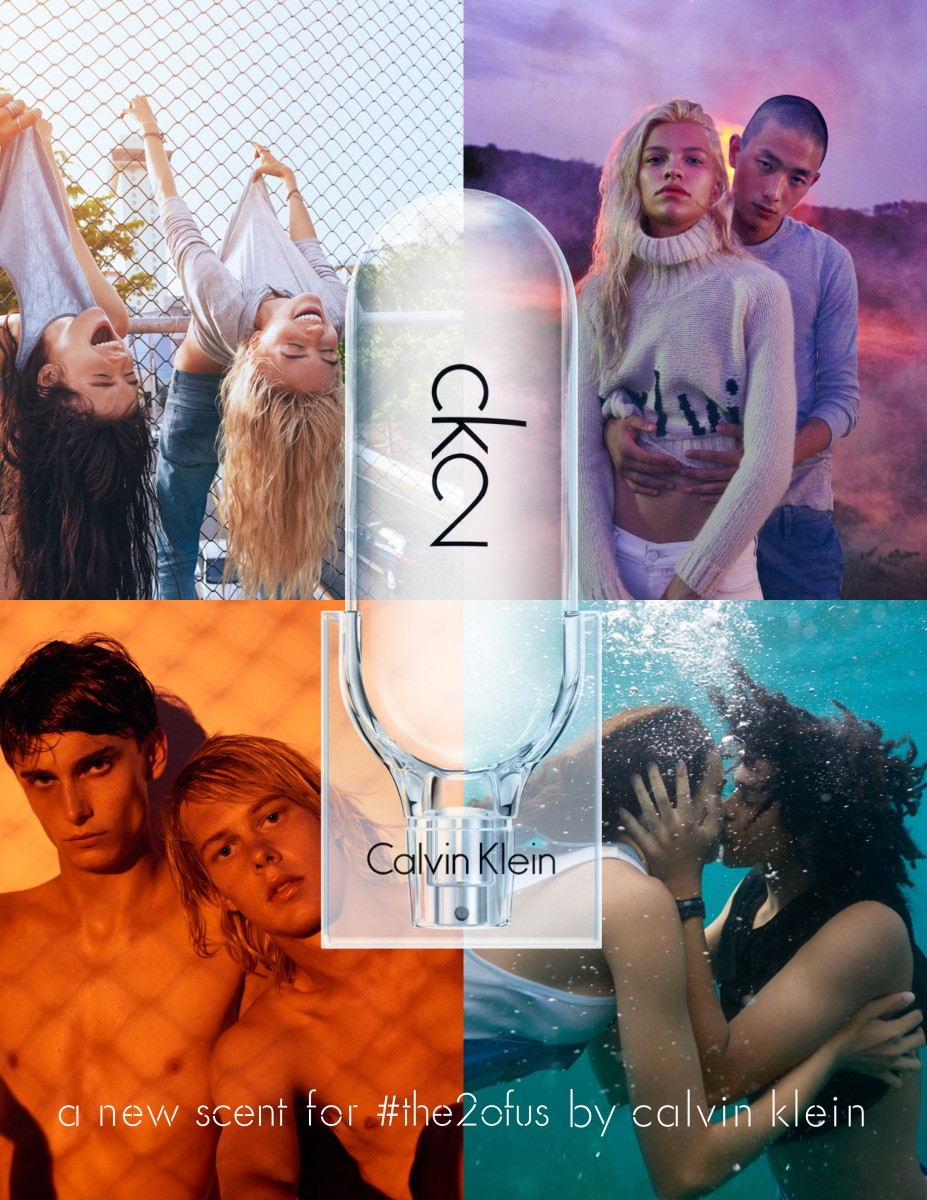 Was that your idea?
K: That was [the brand's] idea, but originally I think they wanted to shoot it on a cliff.
B: But there weren't any safe cliffs.
K: Then they found the bridge, which was better and more interactive with the people driving by.
Any other fun stories from the shoot for the fragrance?
B: Besides the flashing part, they gave us a phone to make videos and take pictures on set. Kelsey and I made tons of videos of us mouthing "obsession," from the Kate Moss Calvin Klein commercial, in different voices and accents.
Is there a smell you can't stand?
K: Baylee can't stand the smell of weed, which you smell a lot in the city! And New York streets on garbage day…
B: And I hate carrots!
K: It's mostly Bailey; she's just a prima donna.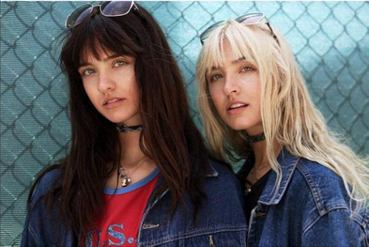 Before you dyed your hair, how often did people confuse you?
K: A lot! We had the same "bronde" hair and were mistaken for each other all the time.
B: Actually, when we were younger Kelsey got cast as the lead in a school play. I didn't get a good role! But because we looked alike and Kelsey had too many lines to remember, we split the role.
Very MK and Ashley! How often are you compared to them?
K: A lot. But it's such a compliment! They have really great business skills, and entrepreneurship is something we're interested in.
Have you ever played pranks where you pretend to be each other?
K: In middle school, Baylee was the president and I was her campaign manager, which means she was the anchorwoman for the school news. When she was out sick I tried to be anchorwoman…I got in so much trouble.
B: They called me. I was mighty important back then!
How often do people call you "Soles sisters"?
B: All the time, but we like it! It's like that [song from Moulin Rouge], "Soul sister, soul sister." It's our theme song.
So what's next?
K: We want to work on a denim line or collaborate with a brand. We really love denim and vintage clothing, and altering clothes to make them our own. And we finish university soon!
Ck2 launches exclusively at Macy's in February.