Mario Testino on Anna, Kate and Michael Kors
|
Yesterday before Michael Kors Collection at Spring, we grabbed Mario Testino to ask him a few questions about Michael, Instagram, and Anna Wintour.
We're seeing a lot of you this season!
I came to the Fashion Media Awards. I came straight from the airport to attend. I saw it from the back. It's great that you've reached this level.
Thanks! Love your Kors campaigns.
I've been working with him for many years. It's unbelievable how he has such a point of view and how he celebrates life. There's a positivity that I like. In fashion, I find that positivity isn't considered as good as drama or angst. I love working with him. It's one of my favorite campaigns that I do.
How did your Instagram towel series come about?
I was working with Kate Moss one day, and she went to have a shower. As she was coming out, I told her that I wanted to take a picture of her for my Instagram. She was in hurry so I said, "Don't worry! I'll do it just like this." That started the whole thing.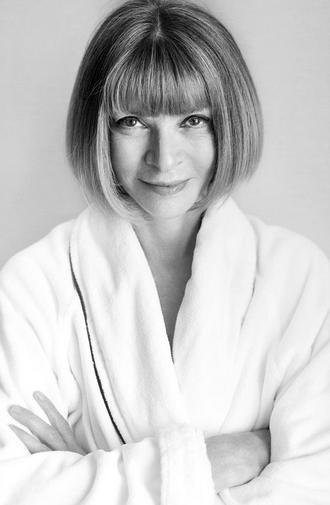 How did you get Anna Wintour to do it?
We go back many, many, many years. We are a very solid team. She's been my biggest supporter and my best editor. She's a clever woman and I would never harm her, so I could only make her look the best I can. The interesting thing about that picture for me is that Anna is a very normal person. People don't see that side of her, because she's having to run an enormous business. We feel this distance, but at the end of the day, there is no distance.