Mario Dedivanovic is famous for his flawless makeup applications — wielding his brushes and blenders with all the skill and precision of a brain surgeon with OCD. He's got more big-name celebrity clients than CAA, 4.7 million followers on Instagram, and a burgeoning TV career, thanks to his recent turn as a judge on the first season of Glam Masters. In other words, the man is a superstar. He also knows a thing or two (hundred) about this big, crazy business we call beauty. 
When did you know you wanted to be a makeup artist? 
When I was 17 years old I was working as a fragrance consultant at Sephora and on my first day of work I discovered makeup and fell in love. I knew that day that I wanted to be a makeup artist.
What advice would you give someone who wants to do what you do?
I always advise my students from The Master Class to start by assisting other artists and learning as much as they can. Say yes to job opportunities, even if it means making sacrifices. I also tell them to be smart with the way they represent themselves on social media. Social media can be your portfolio, so it is best to keep everything professional.
What is the biggest mistake most people make with their makeup?
There are many. One that I always mention is that it is just as important to know when not to contour as it is to know how to contour. Not everyone needs contouring, so be sure to pay attention to your features and what works best.
Who are you obsessed with on Instagram?
Shit Model Management is one of favorite accounts. I love meme accounts for entertainment.
Which beauty trend just needs to die already?
I actually love seeing all the trends on Instagram — the crazy eyebrows and all. I love seeing how creative everyone is. It's fun!
What beauty trend is ready for a comeback?
I love '90s supermodel glam.
What is the best piece of beauty advice you ever got from your mother?
My mother never wore makeup, but she taught me about inner beauty. She always told me to be kind to others and to be a good person and I think of that every day with everything that I do.
What has been the most unexpected thing about launching your makeup collaboration with KKW Beauty?
The most unexpected thing about the launch is seeing how popular the blue eyeshadow has become. It has been so fun seeing how creative everyone is with the blue eyeshadow on Instagram and how quickly this trend has caught on. I love how everyone has a different approach to it.
What is the single most important beauty product in your arsenal?
I have a few, but I think my tools are most important. My brushes. With good brushes I can do anything! I use tons of different brands of brushes. I work with about 100 brushes. Laura Mercier, Surratt, Wayne Goss, brushes from the art store and everything in between.
Finishing Brush, LAURA MERCIER (Available at Amazon), $44; Face Brush, SURRATT (Available at Amazon), $210
What has been the most glamorous moment of your life so far?
Yikes! I'm not a very glamorous person, LOL. Maybe having my home designed by Ryan Korban. That was very glam for me.
What is the weirdest thing you have ever used to achieve a particular beauty look?
I actually do carry a glue stick in my kit to keep my clients eyebrows in place. It's an old trick, but it works really well. I also use a Kryolan sweat product to make skin look dewy sometimes.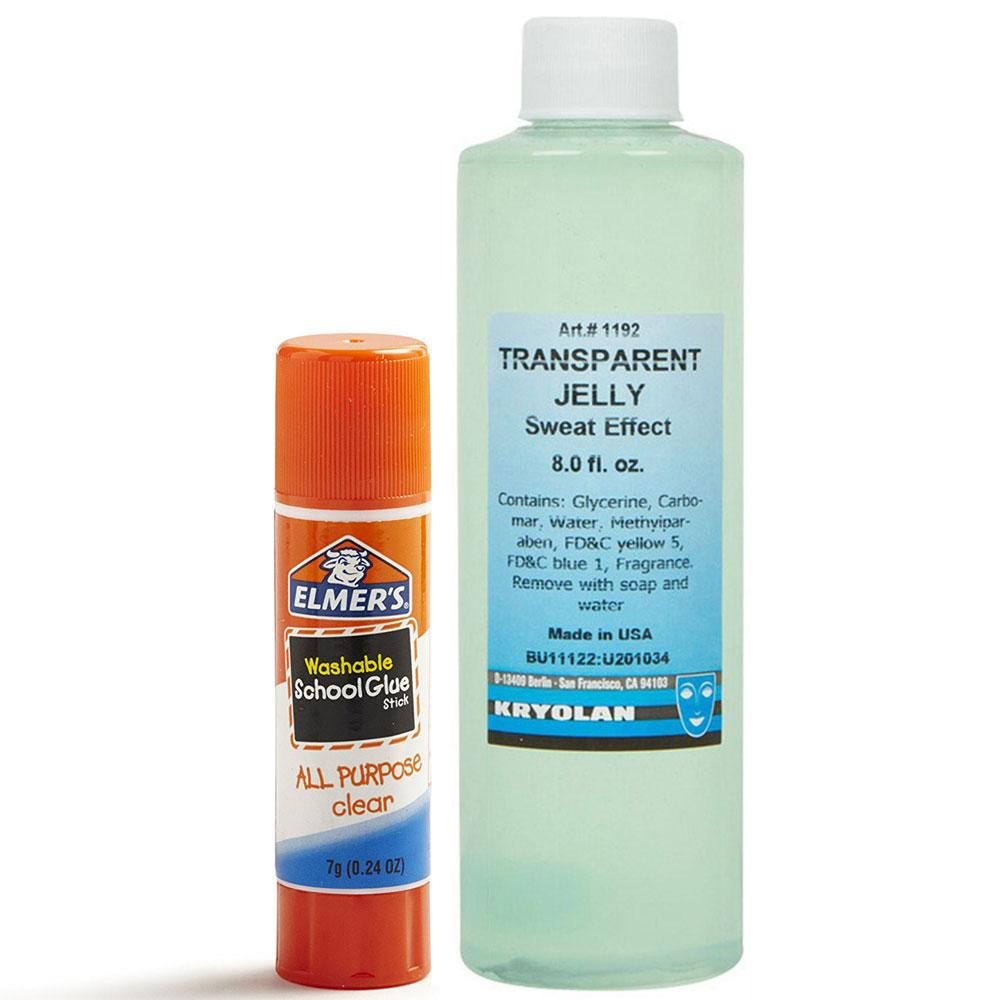 Glue Stick, ELMER'S (Available at Amazon), $5; Sweat Effect Transparent Jelly, KRYOLAN (Available at Frends Beauty), $11
When was the last time you felt truly star-stuck?
I never get star struck, really. The first time was when I went to Disney Land a few years ago and the second was recently when I saw a real geisha in Japan. I freaked out.
What is the biggest sacrifice you have made in the name of your career?
I feel like I make them very often. I've missed so many family holidays over the years, from Thanksgiving to Christmas to Easter and everything in between. I've pretty much given up my weekends for nearly two decades. I've missed so many family weddings. Family is so important to me and is the thing that really keeps me the most grounded. I moved to LA for work once for three years — across the country from my family and friends. That was the most difficult time of my life and career. I was extremely lonely.
How long does it take you to get one of your clients camera-ready? 
It can be anywhere from 10 minutes to three hours, depending on the situation. I have had clients who are running late and need red-carpet glam done in 10 minutes. That is when you have to really focus and eliminate a bunch of steps, such as cream contour or false lashes. For example, instead of doing lip liner, blending it, applying lipstick, blending it, then gloss over, I would just do a quick lipstick or only lip liner. However, when I do have extra time I will keep perfecting the look and I could go on forever if given the time.
What is something everyone gets wrong about your job?
It can appear very glamorous and fun — and it is sometimes — but it's also, at times, truly exhausting. When you are flying from one place to the next — landing and going straight to work, then straight to the airport after work and on to the next. The heavy baggage we carry around the world with us. You have to be a strong person mentally to do it and keep up.
Who are your favorite makeup artists?
My all-time favorite is Kevyn Aucoin, since I was a teenager. He inspired me greatly. In the fashion world, I love Peter Philips' work. Kabuki. Stephen Marias. There are too many to list here. In the celeb makeup world I love Kate Lee's work a lot. So many.
What is the biggest issue facing the beauty industry right now?
I feel like it may be a big bubble about to burst at any time in terms of the amount of products and brands launching every single second of the day. It overwhelms me a bit. Maybe a lack of authenticity as well. I see a lot of copying going on in the industry that just doesn't feel authentic.
Do you have any superstitions? Especially around your work?
I will not sign any contracts when Mercury is in retrograde. I feel like a lot of things can go wrong or not according to plan during this time. Not for me specifically as I was born during a retrograde so I'm usually at my sharpest during retrograde but more so for the people around me and for things that are out of my direct control. I'm actually very superstitious LOL. With silly things as well. I won't ever cut my nails on a Sunday because I think it will bring me bad luck. I never touch the hot towels that they give in an airplane because I think it will make me break out all over. Silly things like that.
You must get a ton of free beauty products. What was the last product that you paid full retail price for?
The last item I paid for, which is a must-have in my kit, was face tape. I use The Face Lift by Mark Traynor. It's great to give a face lift for photo shoots. I buy a ton of things. I bought Serge Lutens bronzer yesterday at Barneys. Definitely way too many to count! I have a closet in my apartment where I store certain products that i use to restock my kit, but because I am sent so much that I keep a majority of the makeup in a separate storage room outside of my home.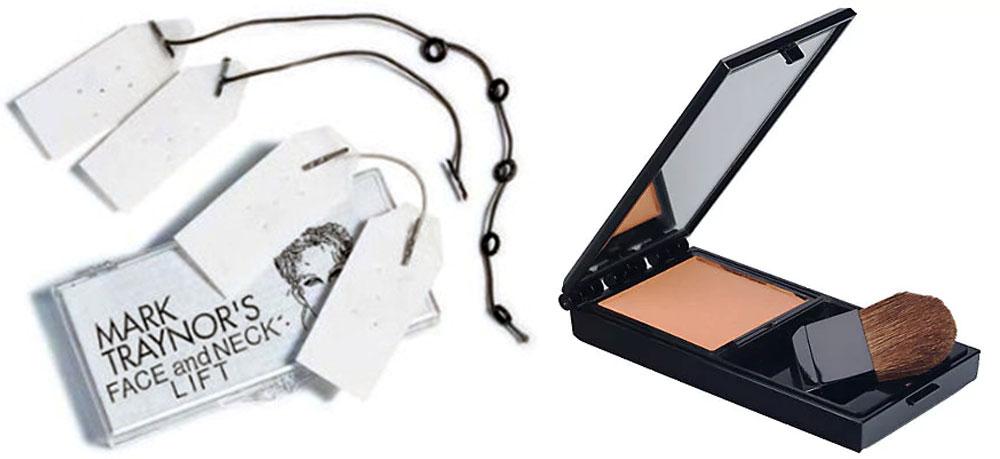 Face and Neck Lift Tape, MARK TRAYNOR (Available at Nigel Beauty), $26; Blusher, SERGE LUTENS BEAUTÉ (Available at Barneys), $170
How much makeup do you take with you on jobs? 
I have one suitcase that weighs around 80 pounds that I take with me everywhere for work, which is lighter than my previous kit. I had about 90 pounds of makeup in my previous kit. This is for the day-to-day jobs. For editorials, I can bring two or three pieces of luggage just to make sure I can do anything that's asked of me.
What was the last thing you ate?
I had a late-night craving last night at around 1am: Wheat Thins with a glass of milk. I love milk. I can drink milk with anything. All day.
Who is your favorite old school supermodel and why?
By far Linda Evangelista. Obsessed with her since childhood. I've just always been attracted and in awe of her beauty since I can remember. She is the ultimate face and model for me. Something about the energy she exudes in photos. Something about her confidence and how she works the camera. She is sexy and gorgeous and the perfect chameleon to me.
What would you do if you won the lottery?
Haha, depends how much we are talking here. I would invest in amazing property and real estate. I would buy a gorgeous townhouse in NYC. Take a private jet with my family to a much needed vacation. Spoil my mom. Give to charity. Help my family, etc. I'd invest in The Master Class. In my future brand. So many possibilities. I think I will do all of these things regardless if I continue working hard and focusing. I'm in no rush.
What was the last thing you binge watched?
The Assassination of Gianni Versace: American Crime Story and Feud: Bette and Joan.
What is something you learned from doing the first season of Glam Masters?
I learned to be comfortable in front of a camera and to not worry about the idea or possibility of being judged by others. And it confirmed that just being myself authentically is the only way to go. It just works.
Where do you see yourself in 10 years?
I'll be 45 in 10 years and will have nearly three decades working in this industry by then. I see myself by then having transitioned into more of a business man. I definitely see makeup products [in my future]. Good products. Stay tuned.
Subscribe to our newsletter and follow us on Facebook to stay up to date on all the latest fashion news and juicy industry gossip.