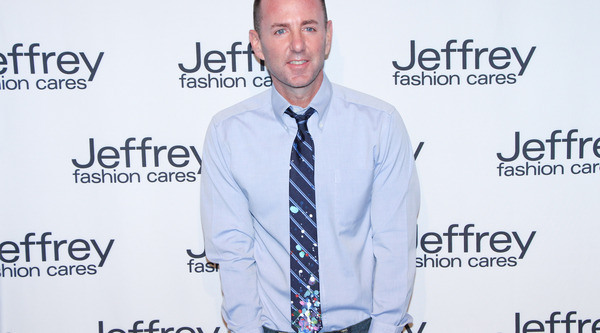 Jeffrey Kalinsky's Rejiggered Role at Nordstrom
|
(NEW YORK) Jeffrey Kalinsky is shifting his role at Nordstrom in order to focus on his side projects. He'll no longer hold the title of executive vice president of designer merchandising for the Seattle-based department store. However, Kalinsky isn't parting ways with the retailer. His new title will be vice president and designer fashion director, and it will entail less involvement in Nordstrom's day-to-day operations. The company plans to fill Kalinsky's former role, though a successor has yet to be selected.
Kalinsky and Nordstrom joined forces in 2005, when the company acquired his eponymous boutique, Jeffrey. He became director of design merchandising at Nordstrom while maintaining his title of president and CEO of Jeffrey Inc. Two years later, Kalinsky was named executive vice president of designer merchandising at Nordstrom, and brought brands like Gucci, Comme des Garçons, and Nina Ricci to the retailer's racks.
In his newly-minted position as vice president and designer fashion director, Kalinsky will still do much of what he's done for the past eight and a half years at Nordstrom. To wit: selecting items for various marketing campaigns, facilitating special collaborations, aiding with expansion and store remodels, and participating with Nordstrom in the CFDA/Vogue Fashion Fund.
Kalinsky's new capacity will involve less work with budgets and business deals. He'll function as more of a liaison figure between Nordstrom and their designer merchants. Outside of Nordstrom, Kalinsky plans to use his retail knowledge to consult with designers and brands, possibly offering financial support as well, according to WWD.
The retail pro got his start in retail selling high-end shoes in Charleston, South Carolina at his father's store, Bob Ellis. In 1990, Kalinsky opened an Atlanta location of his father's boutique; four years later, he debuted first Jeffrey outpost in the same city. In 1999, he opened his second Jeffrey boutique on the far-west fringes of 14th Street, long before glossy boutiques replaced gristly meat markets and warehouses. Kalinsky will continue to work on his namesake boutique, though there aren't any expansion plans on the docket, save for a potential foray into e-commerce.