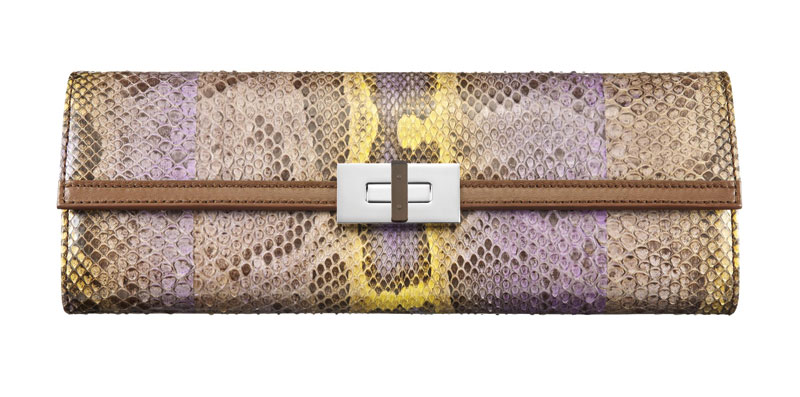 Before you designed handbags…
I was a contract lawyer!
Why handbags?
I was always captivated by them.
My grandmother, a renowned opera singer and surgeon, changed her handbag with every outfit.
What inspires the bags' names?
Important women in my life, like Elizabeth, my mother and an antiques dealer; Lauren, my friend with a Ph.D. in psychology; and Monica, my friend who is a lawyer. My inspirations for the Art Deco designs are Marlene Dietrich, Jean Harlow, and Dorothy Parker.
What else is unique about them?
They're made in Italy from the finest leathers and exotic skins, and each has a semiprecious stone and streamlined hardware.