Last night after Christian Siriano's stunning show at Gotham Hall we grabbed the man of the hour backstage to talk flowers, his mom, and how he got Lindsay Lohan's brother and sister to walk his show. 
What was happening with all the flowers at the show?
The whole idea is Audrey Hepburn's rose garden but at midnight or 2am. I was watching this documentary called Gardens of the World with Audrey. She goes to all these gardens around the world and reviews them. I thought it was genius. I didn't want to do normal Audrey, I wanted to do this with an element of romanticism. Everything was inspired by flowers in a way, but in a more cool and interesting way.
It wasn't overly floral in any way.
Exactly. It's hard to do floral and sexy.
How did you even come across the documentary?
Literally on YouTube two years ago. I never really did anything with it.
How are you feeling now?
I feel really great. I loved this collection. I felt like some things were different than what we've done in the past. It felt nice to change it up. I wanted to try to push it.
Was your mom here today?
Of course! Please! She ran backstage and pushed security out of the way just so she could talk to Lindsay. She ran for Lindsay Lohan! Lindsay's brother and sister were in the show too. Then my mom wanted to talk to them more than she wanted to talk to Lindsay.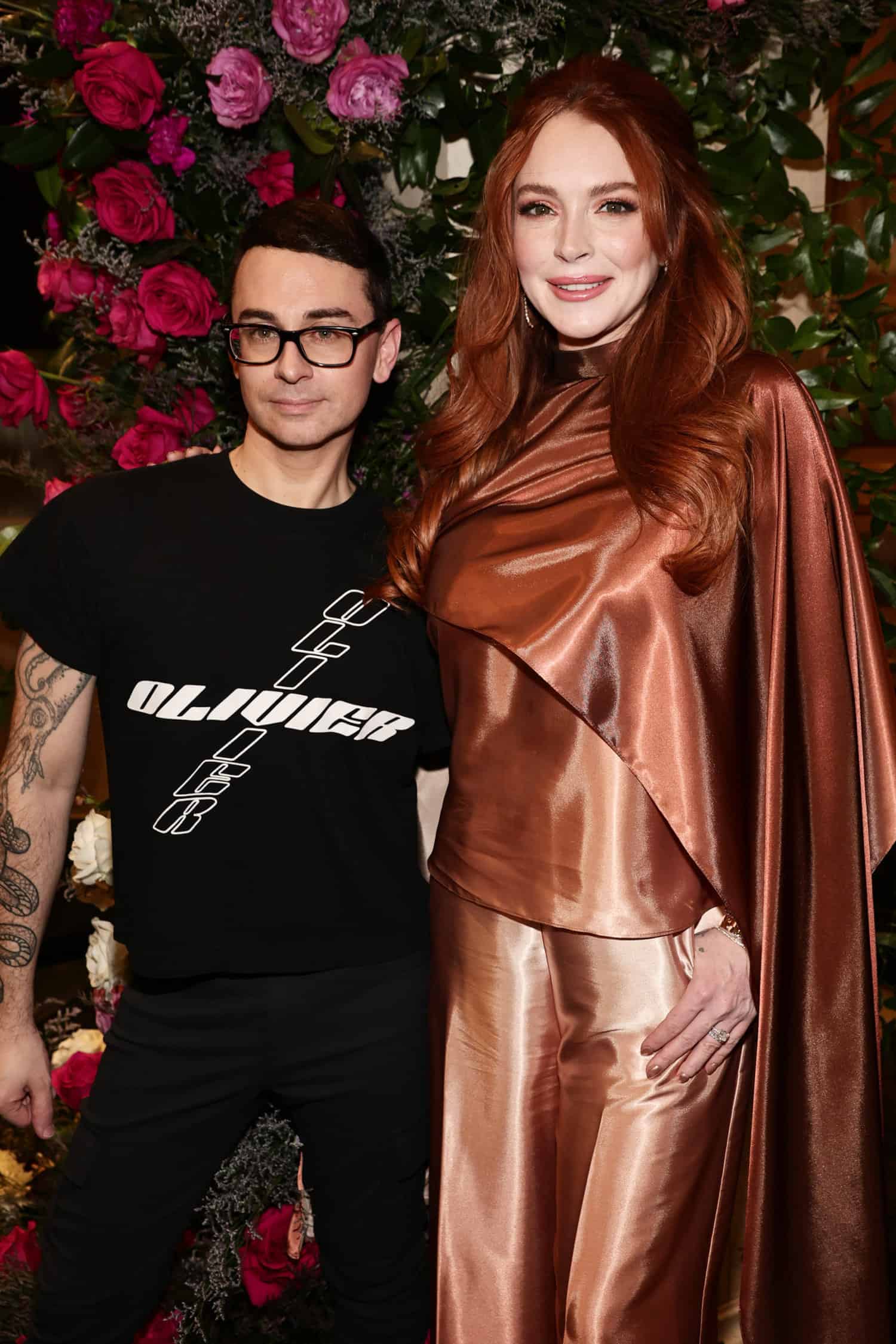 How did that all come together with her siblings walking?
I invited Lindsay to the show and she said I should put her sister in the show because she's a model. I knew her, so she was in the show, and then I said I wanted Dakota [Lohan] to be in the show too. I asked him and he said OK! It was really cool. I don't do a lot of men. We do a lot of androgyny so I love that. I think it's good for people to see.
Favorite Lindsay Lohan movie?
It's too hard! She's redoing Parent Trap soon. I'm telling you it's going to be… [trails off]. That's one of my favorites still. And Mean Girls is the best move ever made!
Images: Getty
Subscribe to our newsletter and follow us on Facebook and Instagram to stay up to date on all the latest fashion news and juicy industry gossip.