At just 21 years old, Hailey Baldwin has become a fashion media powerhouse with a blossoming career on the covers of magazines and in front of TV cameras. The IMG model (and future Mrs. Bieber) took a little time before heading to Shanghai (to open the Tommy Hilfiger show) to reflect on the best moments of her stellar year.
Let's talk about the past year. What were your career highlights?
It was such a good year! It was definitely my most accomplished year. My first Vogue cover was a really big deal for me. I wanted that for a long time. When it happened, then I got another one, and another one. It opened up a door for me. I got to walk cool shows, and to do this cool collaboration with Tommy Hilfiger, which was amazing. I've worked with Tommy for a couple of years, and now, I'm a global brand ambassador.
You also entered the world of hosting!
I did! I hosted The iHeartRadio Music Awards this year, which was so scary—and fun!—for me. The hosting stuff opened up a lot. It brought out a different confidence in me.
Was being in front of the camera always a goal for you?
It was definitely something I knew I wanted to do, but I didn't know in what capacity. I didn't ever think I'd be hosting a show. It taught me a lot about getting up in front of a live audience and speaking eloquently in front of a crowd of people. I get to work with a great team on [the TBS TV show] Drop the Mic. They are amazing. So much has happened this year, it's hard for me to pinpoint my favorite part. Everything has been so good! I can't pick and choose, because it's been that good of a year.
Nice! I wish everyone was able to say that.
Right? I'm very grateful.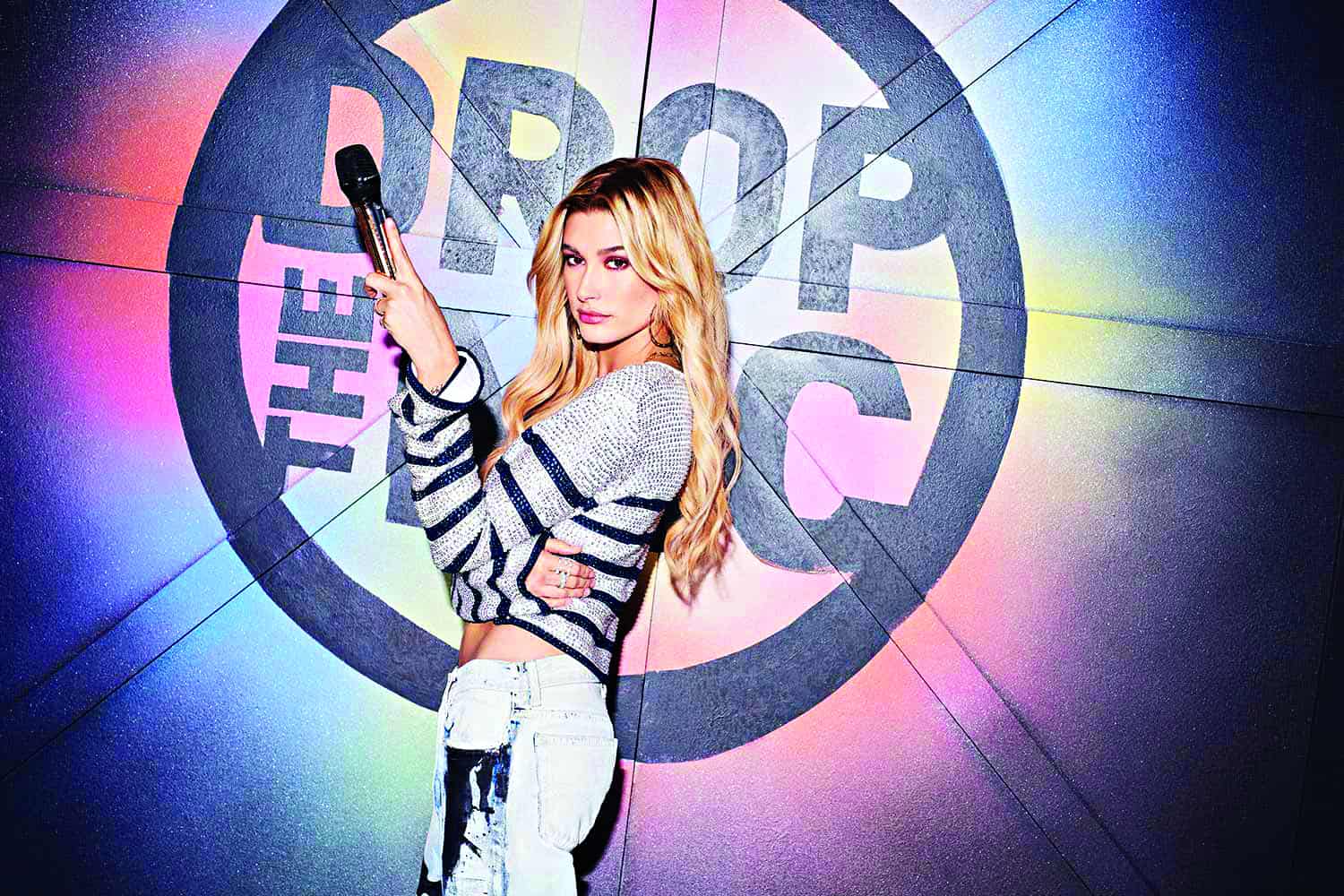 How did you end up scoring a co-hosting gig on Drop the Mic?
I screen-tested for it. They had me in mind and when it came about, it seemed like the right time to take on something that involved more than modeling. I met executive producer Ben Winston and [co-host] Method Man, and it all fit in. They booked me for the show, and we pretty much started filming right away. It was a learning process. I had to learn how to read off a teleprompter, work with a co-host, and not be nervous in front of a crowd of people. It was a lot, but really enjoyable. I've had the best time.
Who have your favorite pairings been on the show?
We've had so many good ones! One of my favorites was Boyz II Men vs. Rascal Flatts. It was really funny, and I really like both of those groups. It's awesome to have these people on the show. I've had friends come on the show, too. It's nice to do a show with such a structured rhythm.
Any desire to have your own talk show?
I don't know. My life has changed so much, even in these past six months. You think you want to do one thing, and then life happens. It makes you rethink certain things and your priorities become really different. I definitely want to keep modeling and doing Drop the Mic. I'm going to take things one day at a time.
Who do you look up to in media?
James Corden is my boss, and I admire him so much. [Corden is Drop the Mic's executive producer.] I think he's so funny. He's created something that no other talk show has, like Carpool Karaoke. Those things go so viral. He's such an interesting, fun-loving dude.
What would you still like to do in the modeling world?
There are definitely a lot of photographers I'd love to work with, such as Luigi & Iango and Steven Meisel. I'm working with people I've always wanted to, which is really fun. There are certain magazines I'd like to shoot for, but I think things happen the way they're supposed to happen. Everything falls into place as it's supposed to.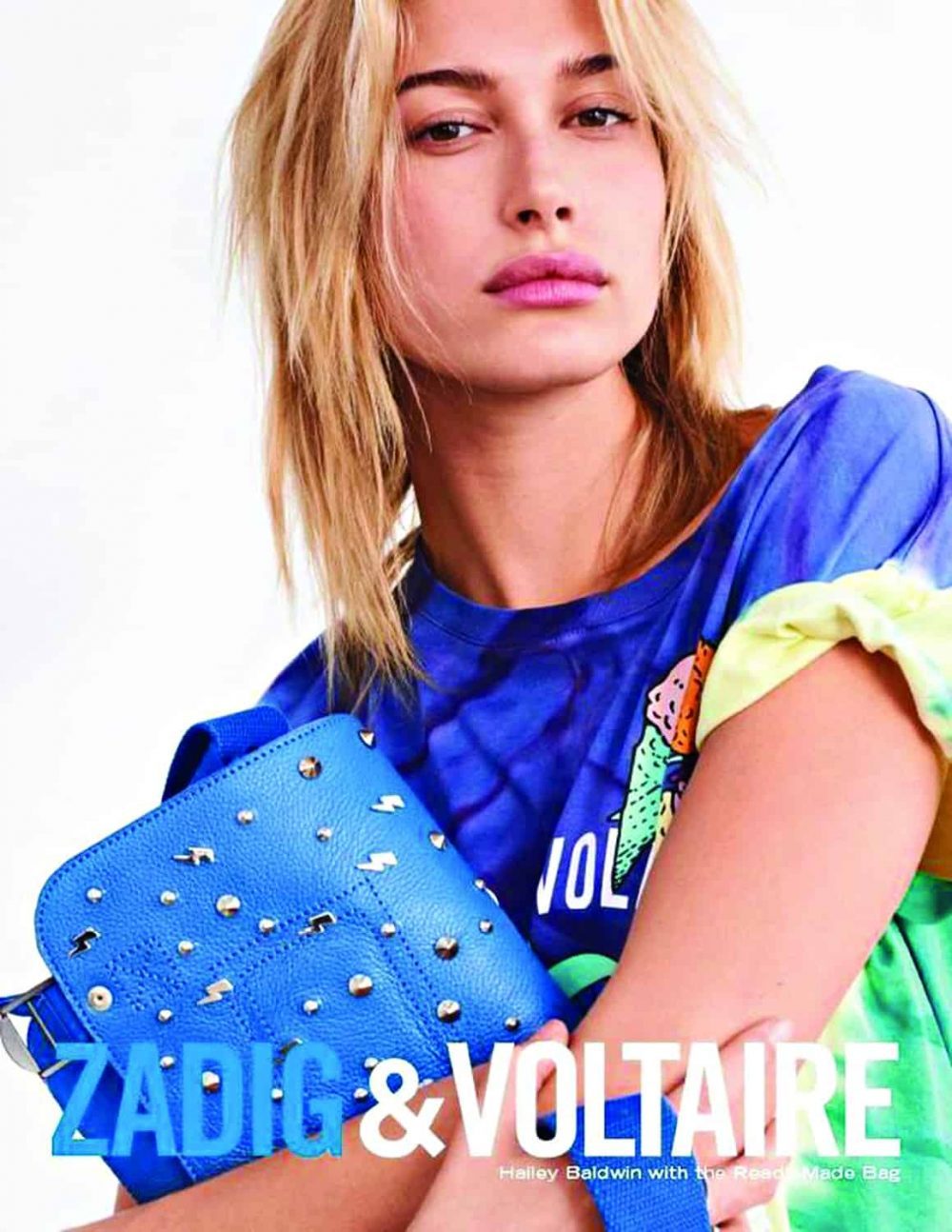 We met you backstage at the Zadig & Voltaire show in February, and you couldn't have been sweeter. Have you always been so gregarious?
First of all, thank you. My family or anyone who knows me well would say that. I think when I stepped into the industry, I struggled with being insecure and a little bit shy, which is weird for me because I'm so not that way. It was coming from a place of being insecure, not knowing people, and having a hard time meeting people professionally, because it was something that I had never really had to do before. I felt like I had to find my place in the industry before I could find my place being myself. I think a lot of people go through that. You've  got to just find yourself. It's what people are drawn to most of the time, anyway. I had to get comfortable, and go out of my way for people, and be sweet and not feel insecure about it.
Which models do you admire?
I'm a fan of the supers from the '90s. I really love Christy Turlington and Claudia Schiffer, and Gisele Bündchen is the ultimate for me. She's created such a career for herself; she's married and has children. That's always been the goal for me. I want to create a career for myself, and then take it to another stage of being married and having kids. She's someone I look up to because she's done that really well.
What shows have been a blast to walk in?
A lot of Tommy shows have been fun because they are such a big production. They always do super cool things. The Jeremy Scott shows are fun. I loved doing the Zadig & Voltaire shows, too. I love the shows of people that I actually work with.
You were the face of Zadig & Voltaire. What was that relationship like?
I did the show, then I met them and shot the campaign, and it grew that way. [Creative director] Cecilia Bönström is fantastic! She's so lovely, so sweet, so nice. A very easygoing woman, and so lovely to work with.
You have more than 14 million followers on Instagram. When did you see a huge spike in your followers?
There was never a crazy spike; it was more gradual. At certain times in life, it's increased, like when I started on Drop the Mic, and certain campaigns that I've done came out. But there was never a crazy jump.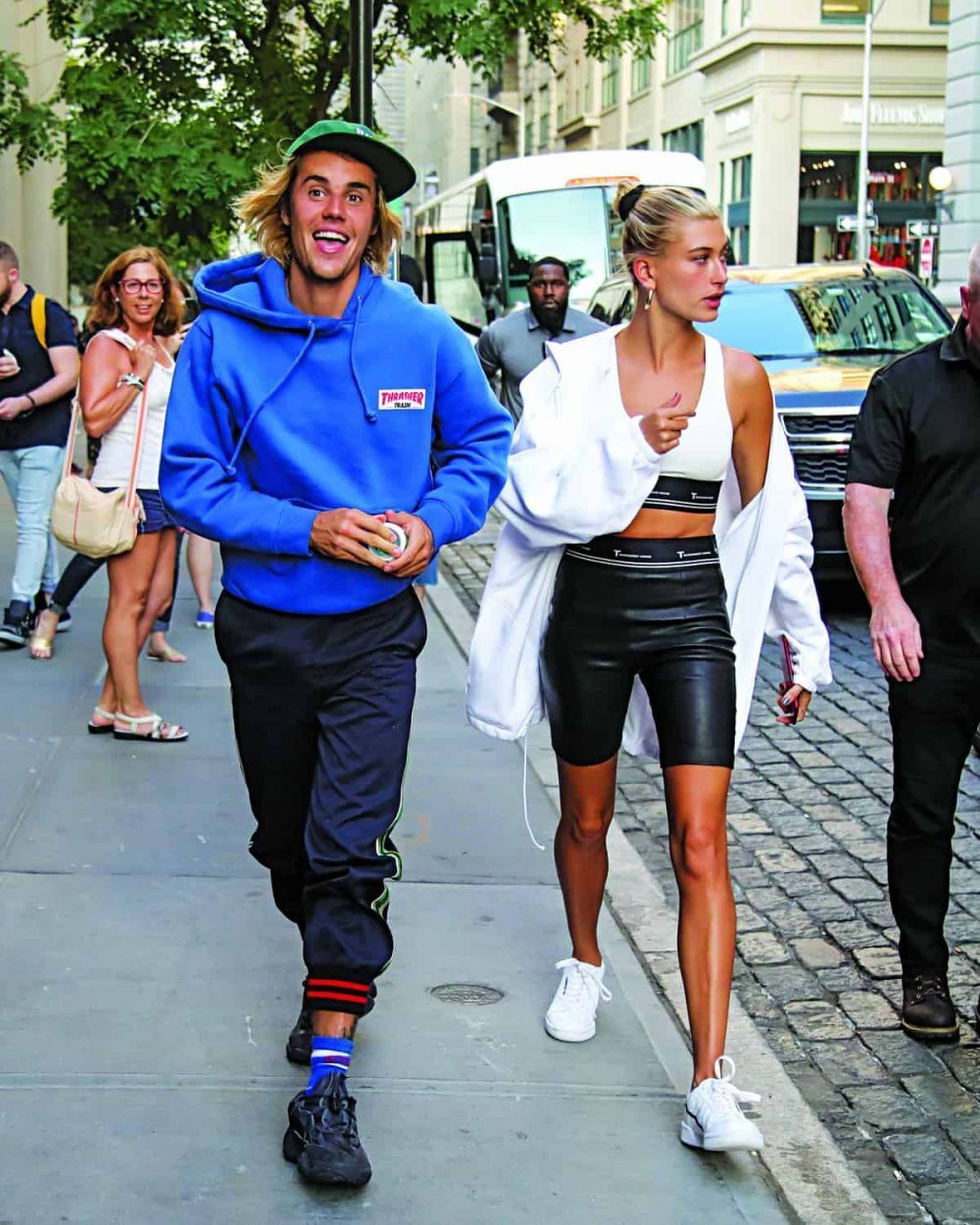 Do you check Instagram often?
I deleted the app off my phone. It was the thing I'd check before I went to sleep, and I want my attention to be on other things. It's so easy to fall into these holes on Instagram. If you look, you'll find things that will upset you. I read things that are obviously going to upset me or make me not feel good, so I ended up deleting the app. I'll download it to upload a photo and scroll through to see what I've missed, but I'm trying to not be on it too much. It was too much for me.
Do you think there is Instagram burnout? Do your friends feel the same way?
I'm not really sure. I have talked about it with friends who feel the same way and think it takes too much of their time and attention. I know that it isn't just me.
What does your dad [actor Stephen Baldwin] think about your career?
He's been super supportive and happy. I ask him for advice a lot when I try to make decisions. I've always sensed that I have really good intuition. It's helped me make sound career decisions, even when others disagreed.
In 20 years, any idea where you might be?
Oh, man. Obviously married with some kids, and by that time, hopefully relaxed! I think I'll probably be retired from "my stuff" by then. Who knows? Maybe I'll have done something with my business that stretches all the way to 20 years from now. You never know!
Subscribe to our newsletter and follow us on Facebook  and Instagram to stay up to date on all the latest fashion news and juicy industry gossip.