The Tommy Hilfiger fan club united last night atThe Clocktower at The New York Edition to celebrate the designer's hot off the press memoir American Dreamer: My Life In Fashion & Business.  The book (released on Tuesday) is Hilfiger's life story, from his childhood in Elmira, New York to his rise as the founder of a billion-dollar fashion powerhouse. The packed room included Gigi Hadid, Naomi Campbell, Serena Williams, Alan Cumming, Christie Brinkley, Karolina Kurkova, Mick Rock, Victor Cruz (gracefully taking on a slew of selfie requests), Jillian Mercado, Fern Mallis, Marky Ramone, Danielle Bernstein, Trey Laird, Stefano Tonchi, Hal Rubenstein, Eric Wilson, and Tommy's wife Dee Hilfiger.
"I've been in business for almost 40 years. I started my first jean shop when I was still in high school. And from then until now, it seems like time just flew by," Hilfiger recently told The Daily about the process of putting his life story on paper. "But at the end of the storytelling, I came to the conclusion that a lot happened in those years…there are stories about Mick Jagger, Britney Spears, and Jennifer Lopez, and stories about sometimes being on top of the world and sometimes not." Guests left The Edition with their own signed copy of his tale.
Yesterday, Hilfiger also stopped by Hearst Tower to chat with Esquire's Jay Fielden about his career. Some highlights:
"I was afraid to go to college, because what I didn't know when I was in grammar school, junior high school, and high school was that I was dyslexic…I was not a good reader. I would start at the bottom of the page and read backwards. But I was embarrassed to tell anyone…especially my father, who held the bar very high. He wanted me to go to Harvard or Yale and somehow become a doctor or lawyer—a real success from an educational standpoint but also his expectations were very high…My father thought I was pretty much a loser. And I agreed with him. 
"…In 1965, when I was about 16 years old, The Beatles came to America and then The Rolling Stones came and then I discovered Jimmy Hendrix. I started becoming obsessed with music and the way the rock groups dressed and the way they looked. When my buddies in high school and I bought our first bellbottoms and grew our hair long we thought we looked very cool in the school yard, and all the other students wanted to know where we got our clothes. So we took trips to NYC, five hours away from Elmira, New York, bought jeans on the streets, and set up a shop called Peoples' Place in the basement of a shopping area and we were up and running selling cool stuff. That became really successful. So I had to convince my father I wasn't going to college because I was in business, and he was obviously negative on it. But the business started doing really well. So then we opened another store on the Cornell campus and another. We started opening these jean shops in upstate New York near college campuses, and the business was doing really well."
"I had heard about this guy Halston and Bill Blass and Oscar de la Renta, and I heard about this Ralph Lauren guy, and this Calvin Klein guy…and I thought, I really want to build a brand. What I didn't realize was that in expanding my shops I was over-expanding and I didn't know anything about business. The accountants came to me one day and said either you're going to have to write a big check or you're going to be bankrupt. In my early 20s we went bankrupt. But I didn't know what that was. So I had to each myself what it meant…And I started over. But I started over with a new dream, and the new dream was to build my own brand. And I didn't have any money to do it, so I thought I'd move to NYC, meet some people, learn some things, so I did."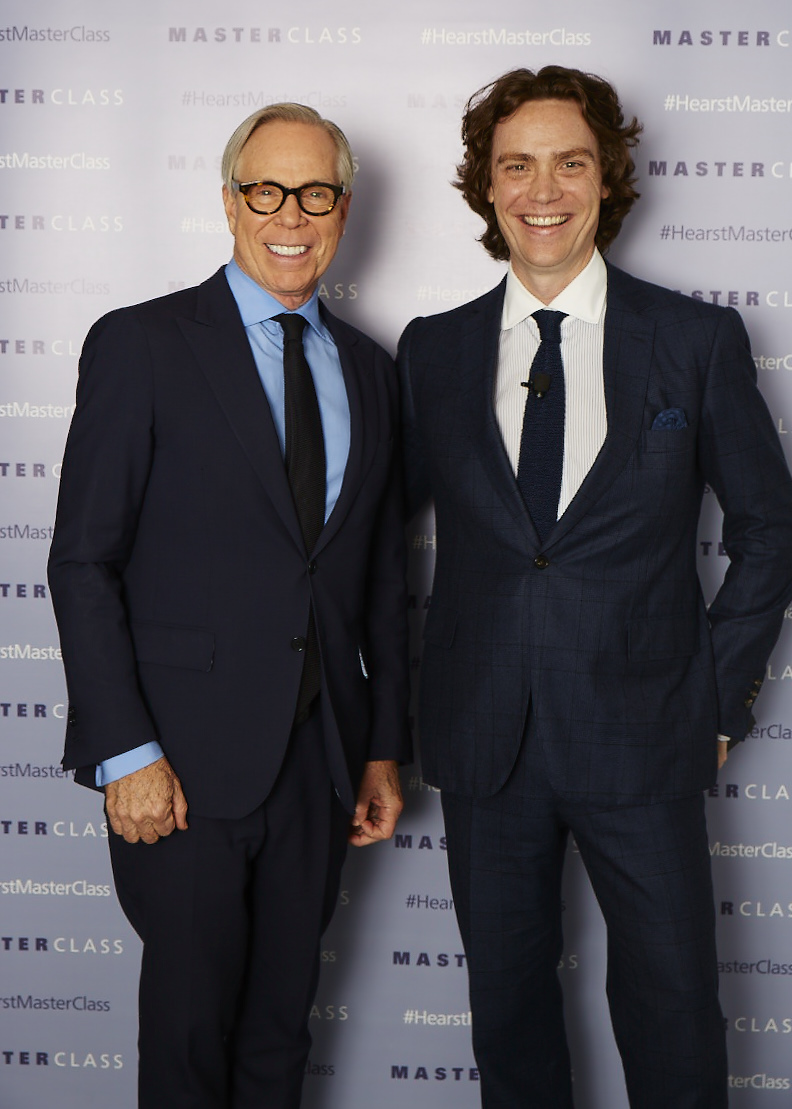 "You have to zig when they zag. You have to do something different than what they're doing."
"When you listen to what stores want you to be rather than doing what you want to be, you fall into the trap of last-year-itis."
"I'm looking at not only fashion but…I'm looking at art, artists, music, musicians…we're looking at pop culture icons."
"I've always had this philosophy that if I tell myself that I've made it or that I'm making it, it's going to tumble."