The Fashion Hong Kong showcase has returned to NYFW with three ambitious brands that are ready to dominate the runway.
Yi Chan and Larry Cheung of Heaven Please, Annette Chan of Anveglosa, and Harrison Wong will unveil their latest creations today. What to expect? What to pre-order? And how do they get it done? Answers ahead!
Yi Chan and Larry Cheung, Heaven Please
It's your first time showing at NYFW. What brings you here?
One of our customers, who is an art consultant in New York, told us that she always gets praised by her art-world friends when she wears our designs. This grew our confidence to participate in NYFW. But we are nervous about the time constraints! Every designer wants to make all designs perfect, but time is limited.
What's the story behind the name of your brand?
It's the title of a song by Devics, an indie band that we listened to when we were 19 years old. We were young, fresh, pure, and innocent. We also thought it would be wonderful if the name has a underlying meaning of "treasure hunt."
How did you two meet?
We met at Hong Kong Polytechnic University. We both studied fashion design—Yi focused on woven design, and Larry studied knitwear design. After that, Yi became an editor at Marie Claire and Larry worked as designer for two British labels, Kent & Curwen and Aquascutum.
How do you describe the aesthetic of your label?
Dreamy, imaginative, energetic, and uncommon.
What's new for Fall/Winter '18?
We were inspired by the novel Wrong Number, by Liu Yichang, a notable writer in Hong Kong. The NYFW '18 collection incorporates the ideas from this literature into fashion and remixes the '50s western style with Hong Kong high-fashion style. We combine elegant outfits with functional details, which is essential in this urban city. And most importantly, we still keep our "dreamy" DNA in our collection.
Annette Chan, Anveglosa
What's your inspiration this season?
It's a celebration of theatrical art and a chance for every woman to explore her creativity. The collection demonstrates my aesthetic through delicate application of different material combinations. Using only the finest lambskin leather, ranging from thin to thick, smooth to textured, with a touch of shearling and silk, an abundance of curvy and asymmetrical shapes sums up a classy and feminine spirit.
How does it differ from previous collections?
Since our theme this season's collection is L'Opéra, the designs are conspicuously more glamorous and flamboyant compared to previous collections. We employed cutting-edge leather treatment techniques in our latest collection, which are newly developed. These techniques include embossed patterns, shimmering leather, etched patterns, just to name a few, which enabled us to create unique styles with our leather and present features that were never seen before.
Anveglosa is more than 30 years old—what's the key to keeping the brand fresh and exciting?
We are dedicated to research and experimentations with cutting-edge material combinations in order to continuously enhance the quality of our products. As a result of our devotion to progress, we are capable of applying new, unique elements to our latest collections every year. Our collections never fail to surprise our customers, and they are always eager to come back for more.
What are your memories of your favorite runway shows?
One of the most memorable shows we participated in was the FW '13 collection fashion show at Eli Klein Art Gallery in New York during New York Fashion Week. It was the first time Anveglosa was introduced to a sizable international audience. The fact that many prominent members of the fashion industry enjoyed our collection has boosted our confidence and provided us with tremendous encouragement to continue to innovate and progress.
What are you most proud of over the course of your career?
In the very beginning, we designed apparel for other third-party brands. Subsequently, Anveglosa established itself as an individual premium brand, and through plenty of arduous challenges, we became an international brand.
Harrison Wong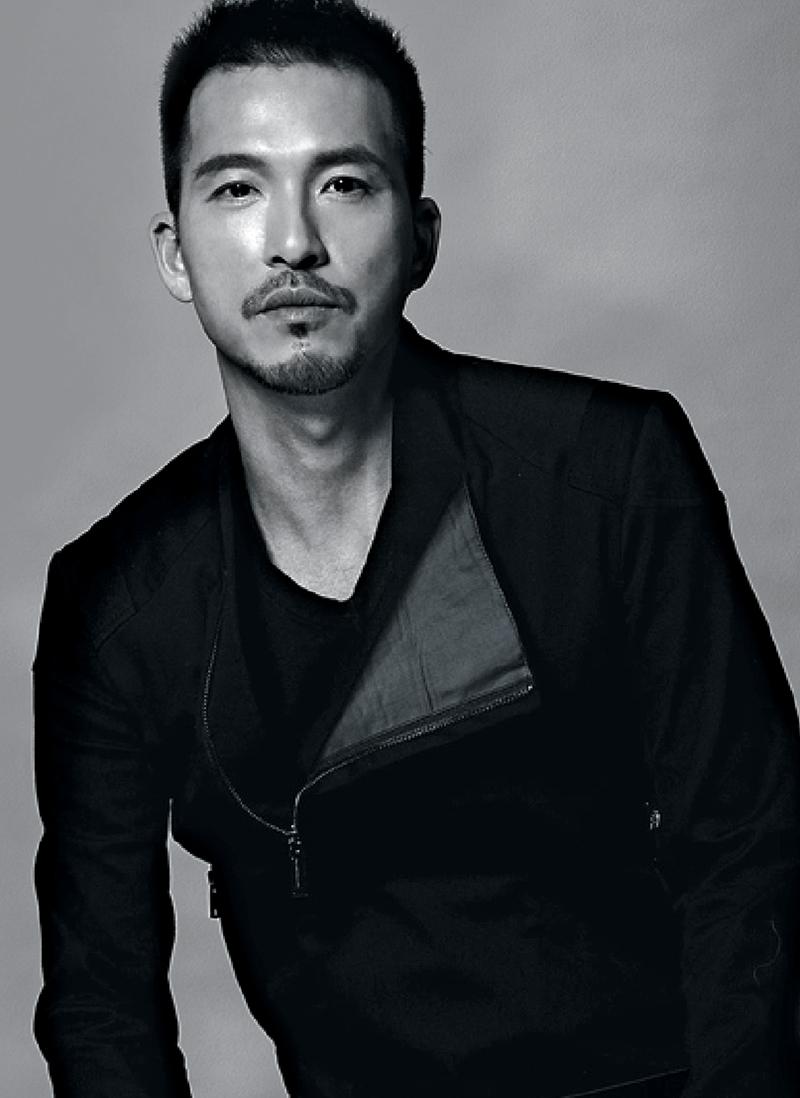 What's the concept behind your brand?
Harrison Wong is a contemporary apparel and accessories brand for urban men and women. The label has an edgy, aggressive design but also emits an understated elegance. My pieces are made with the highest quality materials and craftsmanship but are also affordable to demonstrate that fine designs are not determined by a price tag.
What's the scoop on your latest collection?
My current collection was initially inspired by the Abstract Expressionist artist Mark Rothko, whose powerful paintings comprise blurred blocks of vibrant colors, blacks, and grays. I think the final result has assimilated Rothko into something that is uniquely my own. I have created prints and patterns with fields of gradient tones to complement and magnify the lines of my fitted overcoats and oversize sweatshirts. I have also added a sportswear element, coupled with my defining layering, to create what I hope to be a look with immediate visual appeal.
What would you say your brand is known for?
Understated edginess, as well as elegance. I aim for a contemporary feel that is conceptual and wearable at the same time.
What are your favorite things to do when you come to NYC?
When I find some time to get away, I usually hit the galleries and latest museum shows. New York is always an inexhaustible source of inspiration.
Do you do any last-minute preparations?
Usually most aspects of the show have already been worked out on the night before. Of course there are always some last-minute fitting issues and such, but these are not generally a source of anxiety for me. A fashion show is a collaborative effort, and everyone on the team shares the responsibility and nervousness. The night before, I generally feel a positive anticipatory buzz.
How will you celebrate after the show?
Oh, that's easy for someone from Hong Kong. Eat, eat, and eat!