Located in the quaint neighborhood of Park Slope Brooklyn, New York, Facets Fine Jewelry is the go-to jewelry store for all of your high end jewelry designs and needs. What began in the year 2000 as an intimate 500 square foot store that specializes in carrying designer pieces, minimal antiques, and sterling silver jewelry has grown into an elegant and newly constructed 3,000 square foot store that is designed to be every luxury jewelry enthusiast and high-end watch collector's dream. Facets Fine Jewelry forward and has forged a trusted name in the industry with its ability to cater to a high end clientele by providing beautiful jewelry, unique custom designs, rare watch collections and unbeatable client services.
For Irina Sulay, owner and head designer, this business is personal.  Irina began designing during her early childhood. She found herself sketching for passion as a young girl and was later drawn to graphic design as a teen, toying around with Photoshop and Illustrator for fun. Mastering her craft with time and focus allowed Irina to transition Facets Fine Jewelry in 2018 from being a shop that carried primarily independently designed pieces to designing all jewelry creations at Facets in house. With their custom design department Irina and the Facets Fine Jewelry team additionally offer design direction to enable their clients the rare ability to co create bespoke, one of a kind pieces together or have Irina and her staff imagine for them the perfect future heirloom.
Irina's creativity, artistry and ability to bring ideas to fruition transcends into a deep passion for all things beautiful including interior design. The sheer creativity is immediately felt upon entering the Park Slope, Brooklyn location. Almost as if parallel with the atmosphere of a museum, pieces are all one of a kind and totally unique, each telling a story of their own. With a dream to provide client's with a product that will always exceed expectations, all pieces can be designed one on one with Irina herself. Sharing the intimate moment of designing together is very important, especially when the piece is for a special someone or your own collection.
Beyond a creation hub for high end jewelry lovers and rare watch collectors it is also a client's home away from home. Knowing that you will always receive trusted knowledge and personalized one-on-one boutique services whether you are selecting a diamond or deciding on which design mounting to purchase for your partner.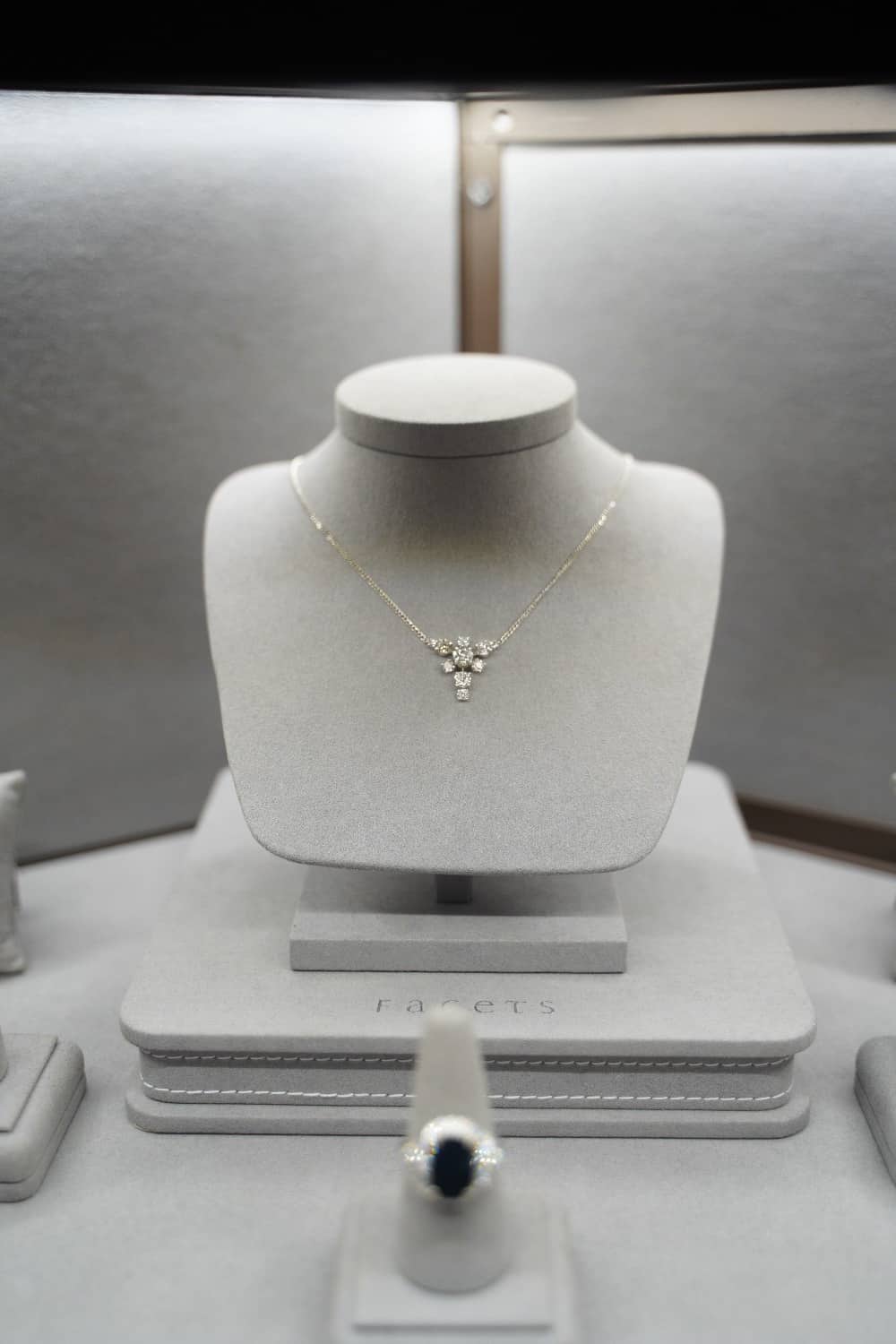 As a one stop shop collecting and displaying antique jewelry, hard to find gems, diamonds and rare timepieces, clients have the ability to also browse high quality timepieces such as Rolex, Patek Philippe, Audemars Piguet and more. Facets Fine Jewelry specializes in professional restoration of antique heirloom jewelry. Proud to offer elite craftsmanship, the team at Facets understands the importance of preserving the natural aesthetic and the historic personality of near and dear antique items. The team is skilled in not only being able to restore important pieces but are able to make the piece increasingly structurally sound without changing the design. To receive further detail on how to make an appointment with Irina Sulay and the team at Facets Fine Jewelry you can follow them on instagram @facetsfinejewelry.