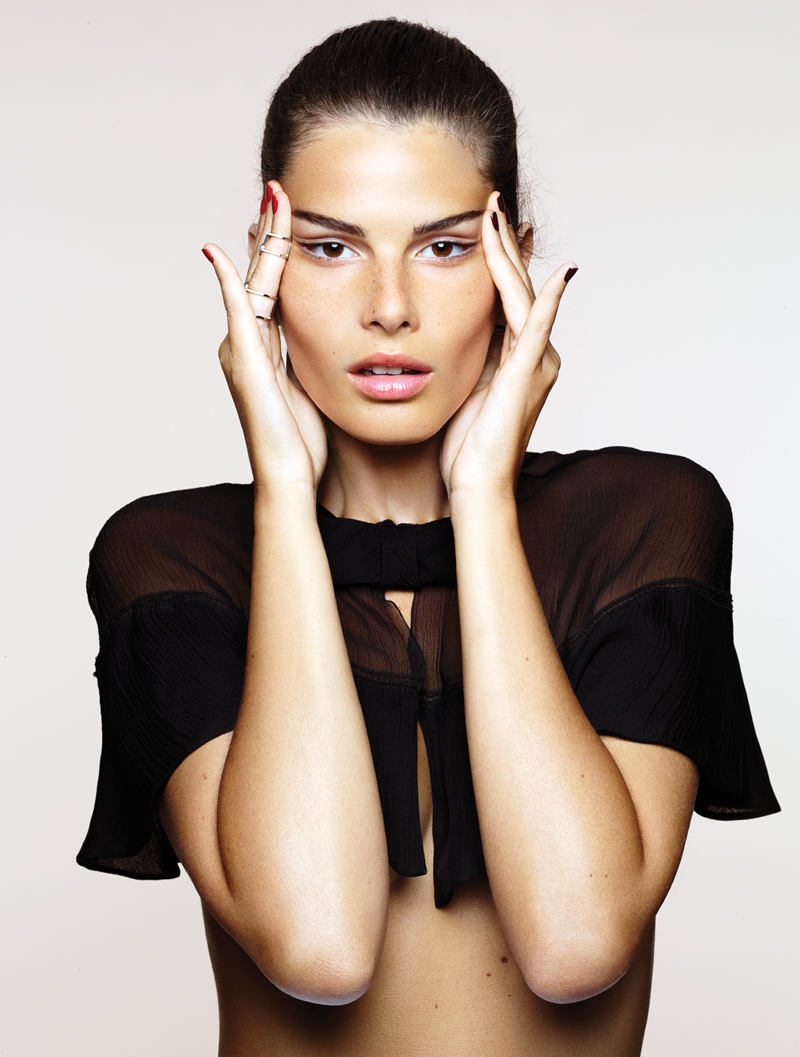 BY MERLE GINSBERG
Because, just like in even the most refined English landscape garden, there's simply more to tend to this time of year.
THE NEW FAUX-NATURAL WAX
Yes, there are trends when it comes to waxes: heart-shaped, landing strip, full commando—and now hairstory repeats itself: not full bush, exactly, but "the Full Brazilian." Think hippie in front, porn star in back. Paz Stark, owner of Stark Waxing Studios in NYC and L.A., says, "Women are now desiring a fuller, more natural look that works with '70s Boho styles, like Birkenstocks and floral dresses." Got it.
DRY BODY BRUSHING
Got an extra 10 minutes in the morning? Skin-brushing before your shower is the new exfoliator of choice, with subscribers saying it's good for cellulite and your lymph system, too. (We always thought Elle Macpherson and Miranda Kerr had great lymphs.) And of course, there's a method. Makeup artist Pati Dubroff advises, "Only use a natural bristle brush on dry skin before bathing. Work in gentle circular, upward motions, then longer, smoother strokes, beginning at the ankles and moving upward toward the heart."
EXTREME HAIR SMOOTHING
Japanese hair refining has gotten even more refined with the celebrity-adored Two-Step Treatment Plarmia Hairserum by Milbon. The protein treatment age-proofs hair, adding shine and softness (nice during hot-tool-abuse season). Kazumi Morton of Salon Kazumi in Beverly Hills (or catch her in NYC every two months at Privé Salon), uses the technique, which includes a special twisting of the hair, on her celebrity clients (Zooey Deschanel, Kristen Stewart, Christina Applegate). "This is the best treatment money can buy to bring hair back to life," she says. At least for a month, when you'll want it again.
HOME REMEDY
Prim Botanicals Hair Oil is huge among Malibu surfer girls at the moment. The mix of oils includes coconut, camellia, moringa, marula, and black seed. Louisa Rechter, co-designer of the new NYC-based collection Mestiza, says, "I put it on for about an hour, and it has completely changed the texture."
THE BROW FIXATION CONTINUES
Your two new summer 2016 options for those crucial face-framing arches.
EYEBROW MICROBLADING
Rumored first users of this process, which uses a special tiny needle-microblading to fill in brows one hair at a time—include Madonna, Victoria Beckham, Lauren Conrad, and Gwen Stefani, and Thomas Wylde designer Jene Park. You'll need at least one yearly touch-up, and the $800-worth of artistry takes a couple of hours, but, "there's almost no downtime," says Eye Design's Nadia Afanaseva. Also important: It's not as painful, or as permanent, as a tattoo.
GLITTER EYEBROWS (YES, FOR ADULTS)
Celebrity makeup artist Dubroff (Charlize Theron, Dakota Johnson) used the technique on Margot Robbie at the Met Ball, mixing Makeup Forever gold cream and some gold glitter, applied with a spooly brush. "It's good for Instagram attention," Dubroff says. "I even like blue in the brows. Color where you don't expect it is fun and demands a second look—for fashion's sake."