What: A specially formulated, 4-part skincare system that helps interrupt the triggers that can cause your skin to look  older before its time. The set includes a 4-in-1 cleanser, moisturizing day cream with SPF 30 broad spectrum UVA/UVB sunscreen protection, replenishing night cream, and an ophthalmologist-tested eye cream, perfect for contact lens wearers and those with sensitive eyes.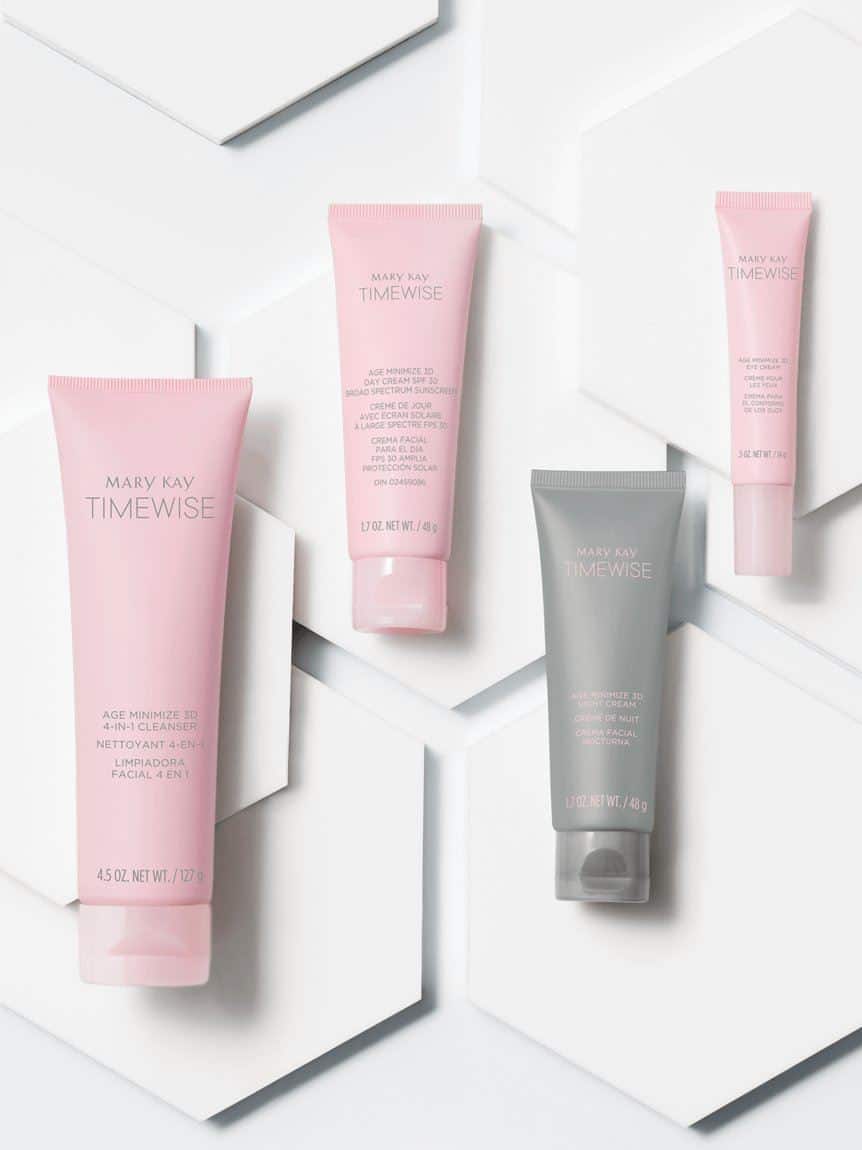 Who: Mary Kay Ash founded her eponymous beauty company in 1963, eventually growing it into the multibillion-dollar juggernaut it is today thanks to millions of on-the-ground sales people, who traveled door-to-door, selling her skincare, fragrance, and beauty products throughout their communities.
In 1968, Ash purchased her first Cadillac from a Dallas dealership, having it repainted on the spot to match the pale pink blush she was carrying with her at the time. The car became a rolling advertisement for her business and the following year she began the tradition of rewarding her top sales people with similarly painted cars, which, at this point, have achieved icon status around the world.
Why: Fashion week is almost upon us and that means stress, stress, some glamour, and, yeah, more stress. Between all the early mornings, late nights, presentations, and parties, your skin is going to be hurting for a little TLC and the fact is the best way to combat that Fashion Week complexion is with a simple and consistent skincare regimen. Mary Kay®'s TimeWise Miracle Set 3D® will defend your skin against age-accelerating free radicals and delay the look of premature skin aging, no matter what Fashion Week throws at you.
Where: Marykay.com
How (much): $110
Subscribe to our newsletter and follow us on Facebook to stay up to date on all the latest fashion news and juicy industry gossip.