Chelsea Cardinal, the designer of the ready-to-wear collection Cardinal, specializes in the kind of quietly special, print-driven pieces that fill the void left by brands like Mayle. Fashion is a second career of sorts for Cardinal, who left GQ last summer after eight years in the magazine's art department. "I started as a baby, and came out a walking, talking woman," she said. This season, she showed her greatly-expanded Fall '16 collection at the Capsule shows in New York and Paris; expect to see her wares in top specialty stores in the not-too-distant future.
Why was it the right moment to focus all your energies on Cardinal?
I had been doing the line on the side while I was art director at GQ and that was the case for a couple years. The idea to focus full-time on the fashion stuff had been there for a while but I needed some kind of cosmic kick in the pants. Then, I was invited by my close friend, the German artist Agnes Scherer, to spend some time in Scotland. Agnes had won the Nigel Greenwood art prize, part of which includes a three-month residency in a remote cottage on the Scottish moors. Her proposal for the prize was an existentially themed operetta called "Cupid and The Animals" and she needed a costume consultant to help design the sculptural animal costumes that would feature in it. How could I resist?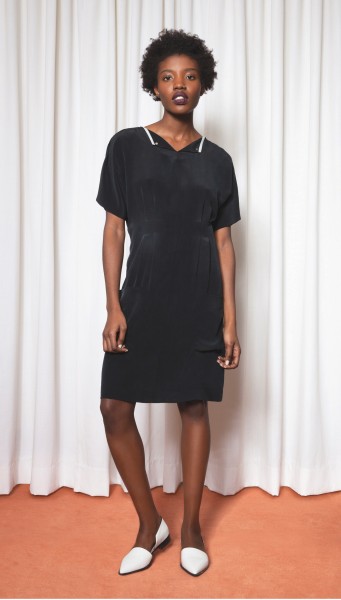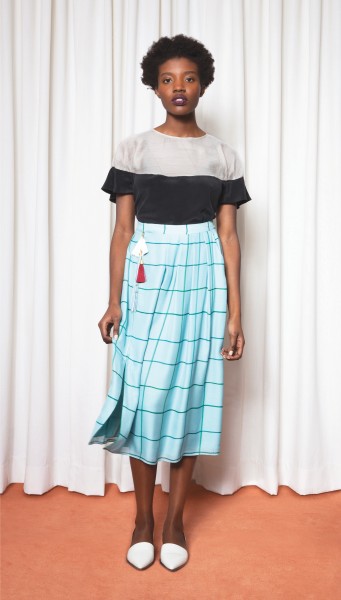 What's the inspiration for your prints?
I always start by designing the textiles, which usually have some root in illustration or hand-painting. After returning from Scotland, I felt strongly that I wanted to design the next collection as a tribute to my time there. Plaids are the cliché association but I gave myself the task of designing my own versions—stripped down, minimal in color variation and all stemming from brush-painted lines, as opposed to woven. I made hand-cut leather tassels and fans, attached with gold pins to adorn all the zippers. A little nod to traditional Scottish costume.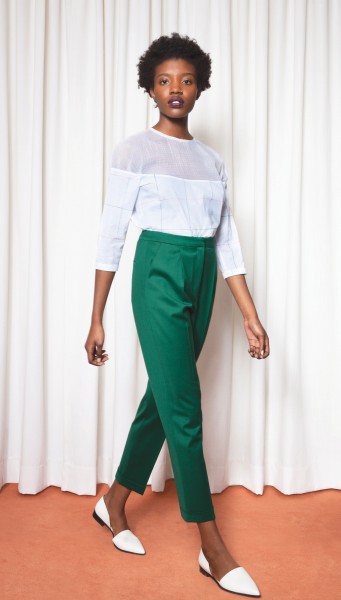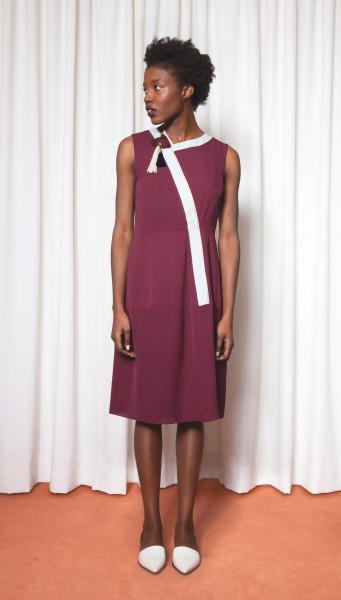 Where is the collection produced?
Everything is produced in the New York Fashion District. I've worked with one production company since the beginning and they also make my samples. I've been really lucky because I'm an untrained designer, and my sample maker has always been patient and willing to teach me as we go along. I started sewing and drafting patterns for fun as a teenager, so I have loads of experience, but I've always worked in my own little bubble so there are definitely some technical skills I'm lacking.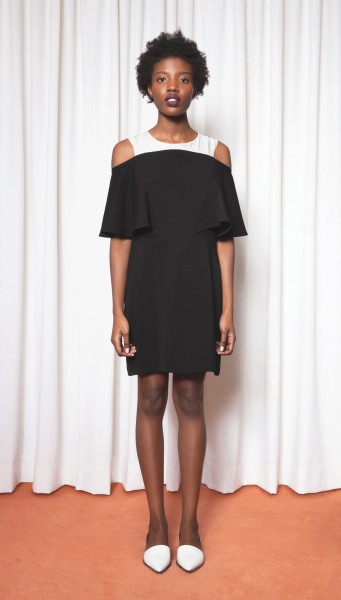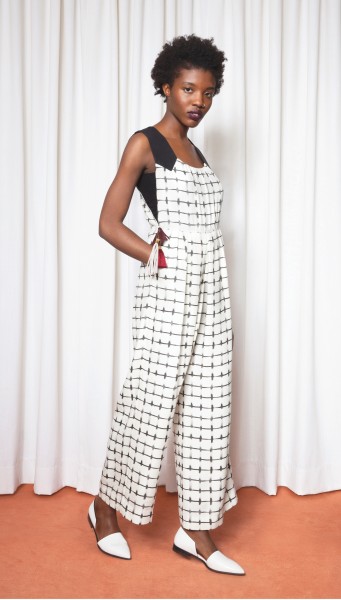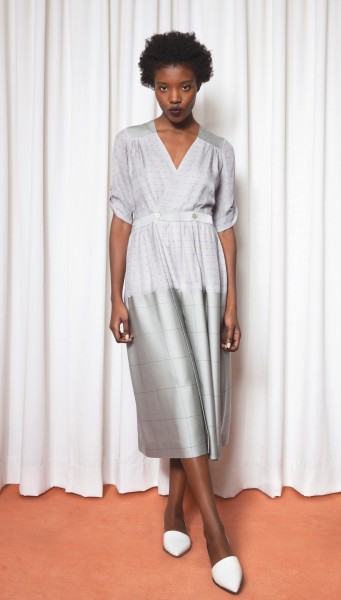 How does the size of this collection compare to what you've done before?
Every season gets a little more ambitious. The first one was about seven pieces and in this one, there are a little over 20. I sort of keep designing until the time runs out before I need to shoot everything and go to market. As many pieces as I have when the timer rings is how big the collection ends up being.
How do you plan to grow your business?
Most of my sales up to this point have come from direct contact with stores and buyers. It's a little olld-fashioned, but I got a lot of personal satisfaction out of building these relationships from scratch. I hope to stay true to this approach, but I am also realizing the importance of mass modes of spreading the word about my line, like Instagram. I'm sort of dense when it comes to tech and social media, but I'm learning.