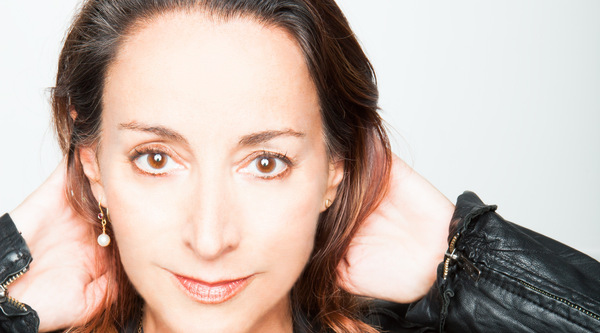 Designer Karyn Craven On Her Bauble Debut
|
From Bali to Los Angeles and back, Burning Torch designer Karyn Craven finds beauty in cultures the world over. Her latest project, "Craven Iteri", launching for Spring 2014, is an encore in design in which she introduces us to her passion for adornment. The Daily caught up with Karyn at the collection's launch to find out the who, what, where, and why of her raw yet refined line.

How did you come to create a jewelry line and how does it relate to Burning Torch?
I started the jewelry collection when I was traveling in Bali. It relates to Burning Torch because it's very much inspired by things from the past. Some of the pieces were inspired by 2nd century Tibet, or, say, an ancient Sulawesi writing scroll.
That's a beautiful, wearable history lesson! What else did you do on your trip to Indonesia?
We went for a wedding. My niece got married there, and I knew I wanted to work on my jewelry project. I also discovered a man who brought back knowledge of make organic batik from true indigo. They grow the indigo organically and do the whole stamping and wax processes all by hand. That now is in our current collection of Burning Torch.
Why did you decide to add jewelry to your brand?
As a creative person, you always want to do new things. It was partly boosted by the fact that we opened our flagship boutique on Abbot Kinney Boulevard in Venice. I wanted a larger offering, for more of a well-rounded experience. I've always wanted to do jewelry. I really love the sculptural aspect, and the action of adorning.
What kinds of metals and stones did you use in the new collection?
In the collection you'll find sterling silver in different finishes whether it's a satin finish or darker oxidized finish. You'll find rose gold, yellow gold, and also gold vermeil. We really like the idea of mixing things, especially gold and silver, and adding semi-precious stones. We have opals, tourmaline, jade, sapphire, and kyanite.
There's sort of an earthy, rustic vibe to it, no?
I wanted it to feel so much like you found it in a ruin or some sort of ancient time or something that almost traveled through time to be here with us.
Who is the girl wearing "Craven Iteri"?
We hope it's a lot of girls! I find this with our Burning Torch collection—it's not so much a demographic, like an age or income bracket, it's more like a mindset. People that want something special are educated and unique.
Do you remember your first piece of jewelry?
I remember—it's not jewelry, but I felt it was really special—my parents gave me this watch with Cinderella on it. It came with this Cinderella doll and the whole thing. I just remember going, Wow! I wore it all the time when I was a kid.