In the dynamic world of cinematography, few talents shine as brightly as Erick Guillermo Cancela Flores Verdad. Known for his outstanding abilities as a Steadicam and camera operator, Erick has built a stellar reputation through working with major brands like Soulja Boy, Blueface, and Red Bull. His strong work ethic and adaptability in challenging situations have catapulted him to the forefront of the industry. The artistic techniques and expertise that make Erick a master of movement behind the camera have enabled him to turn his dreams into reality.
From humble beginnings to joining the Society of Camera Operators (SOC) as an associate member, Erick's journey has been nothing short of remarkable. His path to success was filled with obstacles, as Erick had to forge connections within the industry to land his first few jobs. Through perseverance and determination, he overcame these challenges by sending emails, attending networking events, and offering his unique services to potential clients.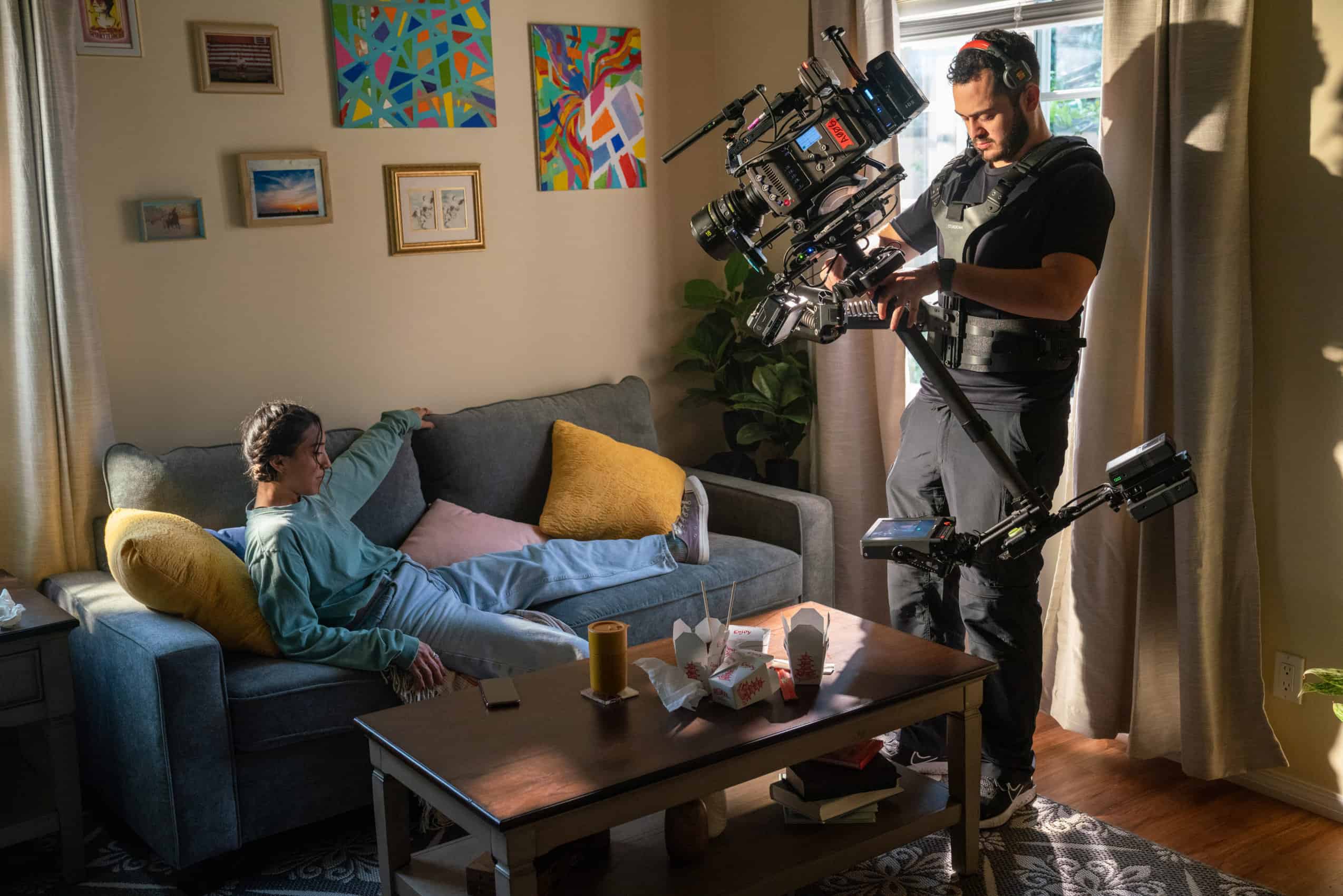 Erick's swift rise in the industry is a testament to his commitment to refining his craft. He believes in the power of practice, constantly seeking ways to improve and become more efficient. Erick's ability to stay calm under chaotic circumstances has become what he's most known for, allowing him to deliver exceptional results on every project.
As a Steadicam operator, Erick encounters distinct challenges and creative opportunities while working with high-profile clients. He is responsible for capturing smooth, fluid motion in each shot, creating a seamless visual experience for the audience. This is no easy task, but Erick's expertise in movement and adaptability have earned him a reputation for excellence.
One of Erick's significant career highlights includes working on music videos with renowned artists like Soulja Boy and Blueface. He worked as the camera for Soulja Boy's music video for the track "Lamb Flow," which was filmed in Los Angeles. Erick also worked as the camera operator for the music video for Cuhdeejah featuring Blueface's song "Blue Racks," which was directed by Daniel Curtis Lee. He notes this was a big project filmed in a mansion in Beverly Hills.
Erick has also worked on a second music video for Cuhdeejah's "Bad Mama Jama" track featuring Snoop Dogg. Again working as the camera operator on this project directed by Daniel Curtis Lee, he notes that teaming up with these performers and their production crews has allowed him to showcase his extraordinary talent to a global audience.
In addition to music videos, Erick was also the camera operator and cinematographer for the short film Hambre, the story about a starving mother who, when realizing she can't feed her son, makes the ultimate sacrifice to keep her boy alive. Hambre was directed by Rene Baptista and was filmed in Mexico City. It was submitted to multiple film festivals. Another short film Erick has worked on is Doors, directed by Jason McRuer. This short film was produced by Redbull and was filmed in January 2023 in Los Angeles.
Erick has become one of the most sought-after Steadicam and camera operators in the industry. Looking ahead, Erick has ambitious goals for himself and his brand. He aspires to collaborate with some of the biggest artists in the entertainment world and join the Union, working alongside the finest directors of photography in Hollywood. As he grows as a camera operator, he aims to continue broadening his horizons and making his mark on the industry.
Erick's story offers invaluable lessons for anyone aspiring to excel in their chosen field. His dedication to practice and continuous improvement, as well as his ability to adapt under pressure, serves as an inspiration to others. With each new project, Erick demonstrates that hard work, determination, and a willingness to learn can lead to incredible achievements.
As Erick Cancela continues to pursue his career, his journey exemplifies how dedication, hard work, and passion can make a real impact in the world of cinematography. Erick's exceptional skills and innovative techniques are already making waves, and he sees his career propelling to even greater heights. By staying true to his craft and continually pushing the boundaries of what's possible, Erick wants to make a difference in the industry while inspiring a new generation of Steadicam and camera operators to follow in his footsteps.
Presented by: Ascend Agency