Demi Lovato did not have fun when she went to the Met Ball in 2016. In her new Billboard cover story, the singer recounts the evening of May 1, 2016 — a night so awful that Lovato felt compelled to leave the event early or risk breaking her long-time sobriety.
"I had a terrible experience," Lovato told the magazine. "This one celebrity was a complete bitch and was miserable to be around. It was very cliquey. I remember being so uncomfortable that I wanted to drink."
Though Lovato didn't disclose who the rude celebrity was, rumors of a feud between Nicki Minaj and Demo Lovato swirled after the Costume Institute gala. Both singers attended as Jeremy Scott's dates, but Minaj posted a series of Instagram snaps with just the Moschino designer, not tagging or mentioning Lovato.
The snub didn't go unnoticed by Lovato, who shared a Snapchat with fans captioned: "When you aren't mentioned in a post but didn't do shit to the person…"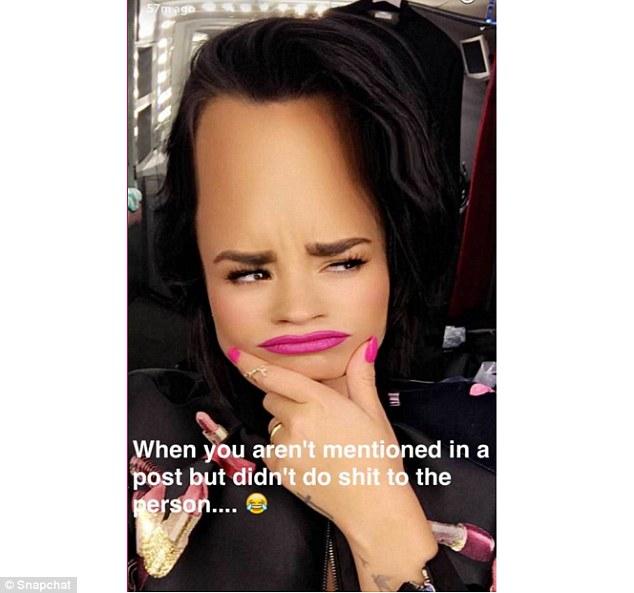 Apparently, the night was so uncomfortable for Lovato that she got flustered, texted her manager and went straight to a 10 p.m. Alcoholics Anonymous meeting. "I changed my clothes, but I still had my diamonds on — millions of dollars of diamonds on in an AA meeting. And I related more to the homeless people in that meeting who struggled with the same struggles that I deal with than the people at the Met Gala—fake and sucking the fashion industry's dick."
She also posted the below Instagram soon after the event.
So, yeah, probably pretty safe to assume we won't be seeing Lovato on the Met's red carpet this year.