Cristina Ottaviano, the New York City-based designer beloved by supermodels Bella Hadid and Emily Ratajkowski, is moving into the wedding market with the launch of her new bridal line.
Why are you getting into the bridal business now?
Bride-to-be clients kept asking us to recreate an existing piece in white or to work with them on a custom piece for their wedding day. It was a logical progression for the business and it was necessary to accommodate our clients' needs. The bridal gown is such a central part of the wedding day and one of the most important dresses that a woman will wear. To create the gown of someone's dreams is an honor and a privilege. We have team members designated solely to working with brides and bridal orders.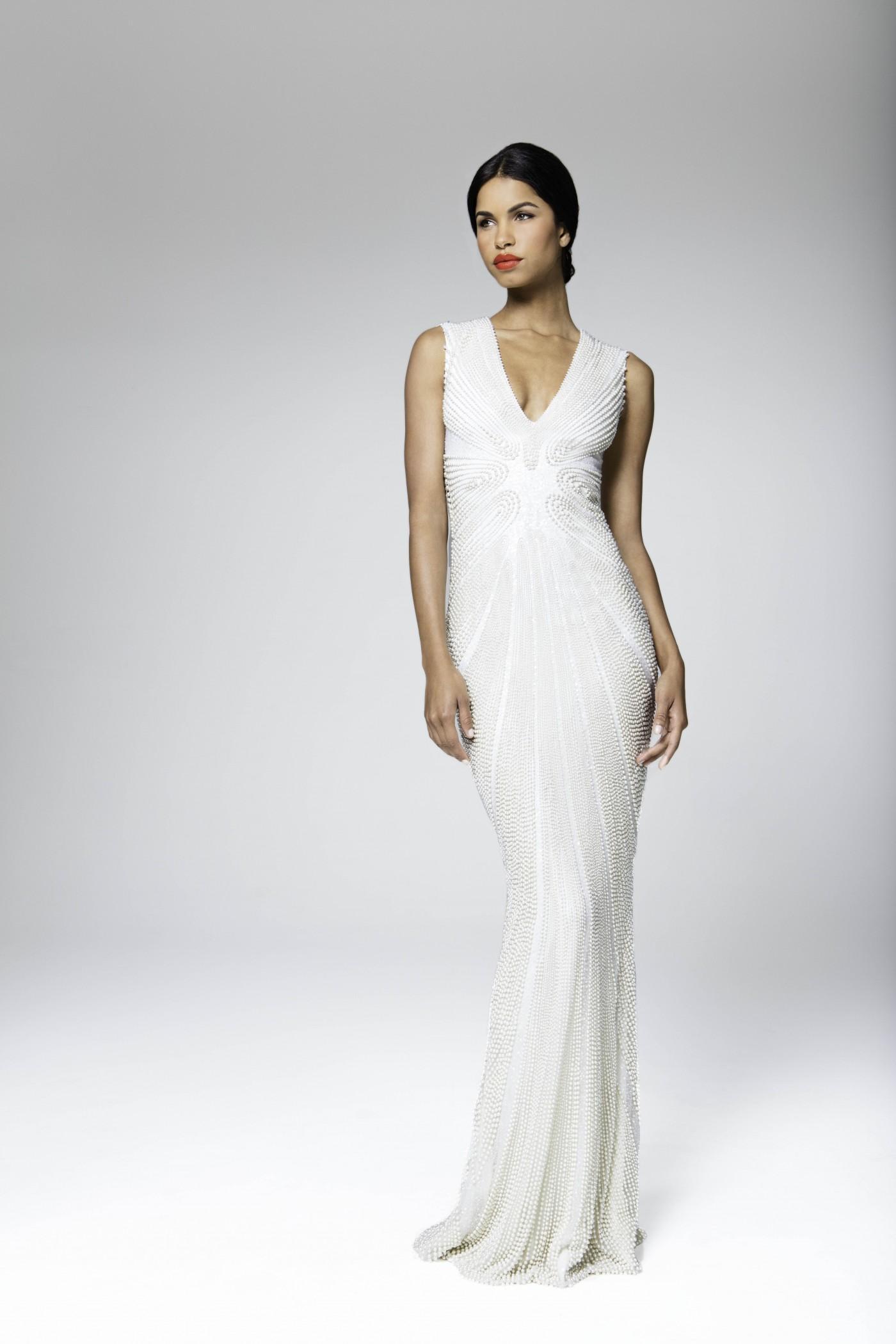 How do you describe your aesthetic as a wedding dress designer?
My bridal designs are very much in line with my evening wear collection, a true extension and representation of my design philosophy. They are timeless with a modern twist and incredibly romantic.
What was it like designing your own wedding dress?
I was very picky, but I like to say I was specific! It was so much fun from beginning to end but looking back, it was quite an undertaking, considering I was overseeing the wedding and designing three additional looks for the weekend; the rehearsal dinner, wedding reception and Sunday brunch.
You also designed your sister Patricia's wedding dress. What was that like?
My sister wanted a classic gown but also something fun and different so my sketches included draping and dimensional embroidery with a long traditional train and a detachable skirt. After the ceremony, she was able to remove the long skirt and slip on a shorter mini length skirt to dance the night away at the reception. She loved that!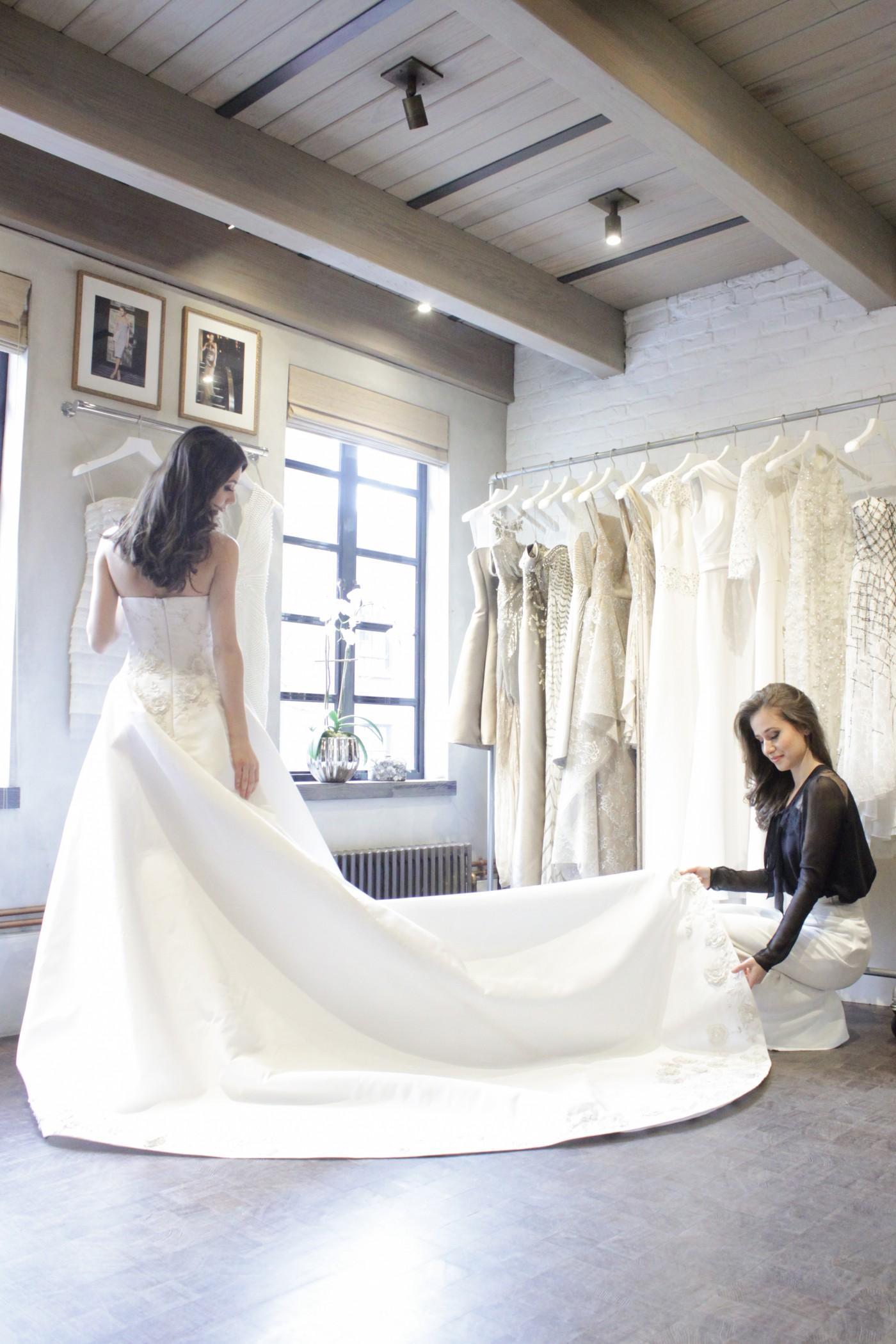 What was the best part of collaborating with her?
My sister is my best friend and the dress was my wedding gift to her so it was special in more ways than one. The entire process was wonderful for me. Seeing her excitement build every step of the way and how happy she was at each and every fitting was so gratifying for me.
What's most challenging about working with family?
The challenges are no different with family than with other clients. Everyone has strong opinions and preferences but at the end of the day the focus must always be on the bride and how she feels in her gown.  It's very important to us that a bride feels that she has the perfect gown.
Details on the wedding, please!
It was magical! The bride had always wanted a winter holiday wedding in New York City. The Plaza was a magnificent setting for that. There was a light snowfall throughout the day which looked beautiful on our drive to the ceremony at St. Ignatius Loyola Church. We hosted 250 guests including family and friends from Greece, Italy and Spain. The Grand Ballroom was exquisite with arrangements of white peonies and orchids; a stunning contrast to the monochromatic burgundy flowers that accented the cocktail reception. It was an memorable celebration of love and happiness. The dancing never stopped and the party continued till after midnight.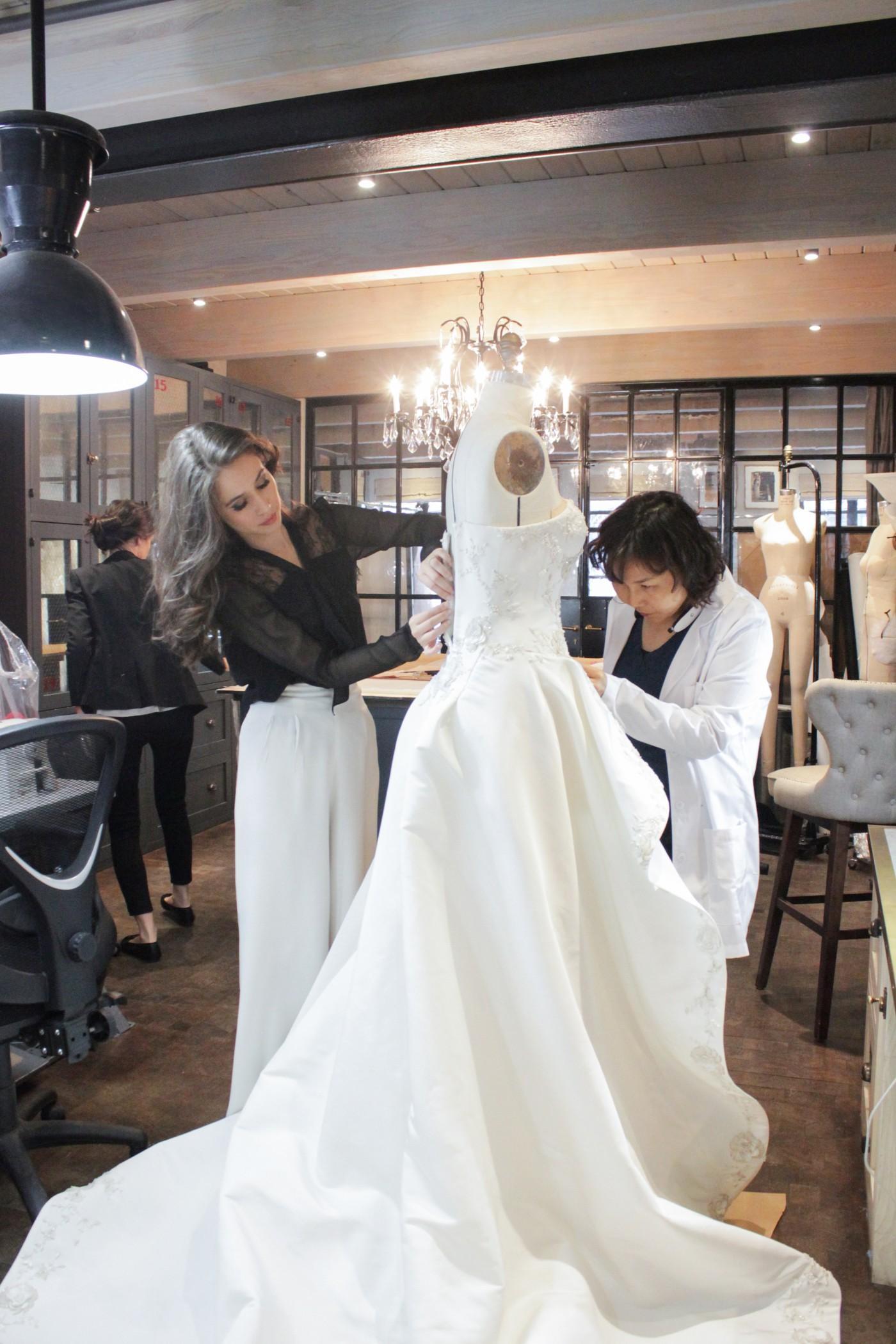 What was it like seeing the dress come down the aisle?
It was surreal! The gown was gorgeous! The bride looked stunning and so very regal. She was composed, confident, and incredibly happy. I remember looking over at the groom and I will never forget the look on his face.