Last night, Justin Timberlake brought the forest to NYC at a private listening event for his highly-anticipated upcoming album, "Man of the Woods." The evening, in partnership with American Express, was full of surprises, starting right when guests entered the venue at Skylight Clarkson Square.
The venue— the main hub for next month's NYFW events — was transformed into a pop-up forest — a Concrete Jungle, if you will — full of foliage and rustic decor.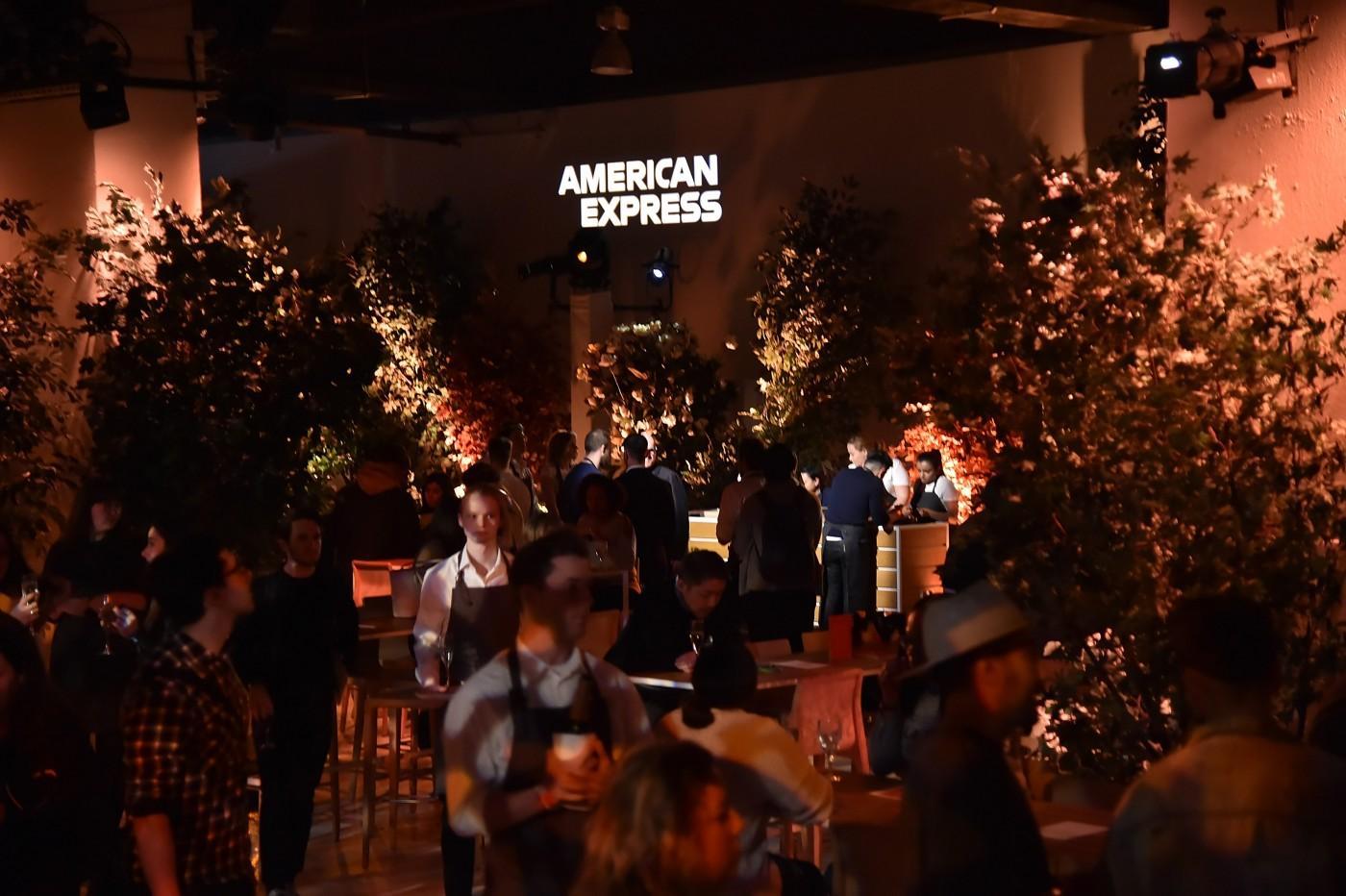 Before entering, guests had to put their phones into green bags that looked like sunglass cases, which were then locked up with a very high-tech-looking machine. The result was pretty torturous because no matter how many times you felt your phone vibrating, you couldn't access it. So close, yet so far! The purpose? So no one could record JT's new music, which won't be available to the public until February 2nd, just ahead of his third Super Bowl half-time performance.
Next up… the food. Caterer Noma served up a slew of adventurous, woods-themed options like sea urchin and kelp pie, ants with black garlic and rose oil, and aebleskiver with grasshoppers. Yes, you read correctly — grasshoppers. Sadly, there are no pictures of this epic(ly weird) spread because, again, phones were not accessible.
Another surprise? Jessica Biel was there! And, in case you were wondering, yes, she's super gorgeous in person. Biel was casual in a black sweater that showed off her shoulders, while JT wore a denim jacket, red beenie, and, of course, Timberland boots.
Just another night in NYC!