Chrissy Teigen is the latest celeb to take Snapchat to task. Over the weekend, the model told her nearly 10 million Twitter followers that she was over the platform. "I stopped using snap," she tweeted on Saturday. The model cited the new user-unfriendly configuration and the Rihanna-Chris Brown debacle as her reasons for bowing out. "The update, the constant complaints of people not being able to find me, plus the Rihanna poll…no bueno," she wrote, referring to a highly offensive advertisement trivializing the domestic violence suffered by the Rihanna.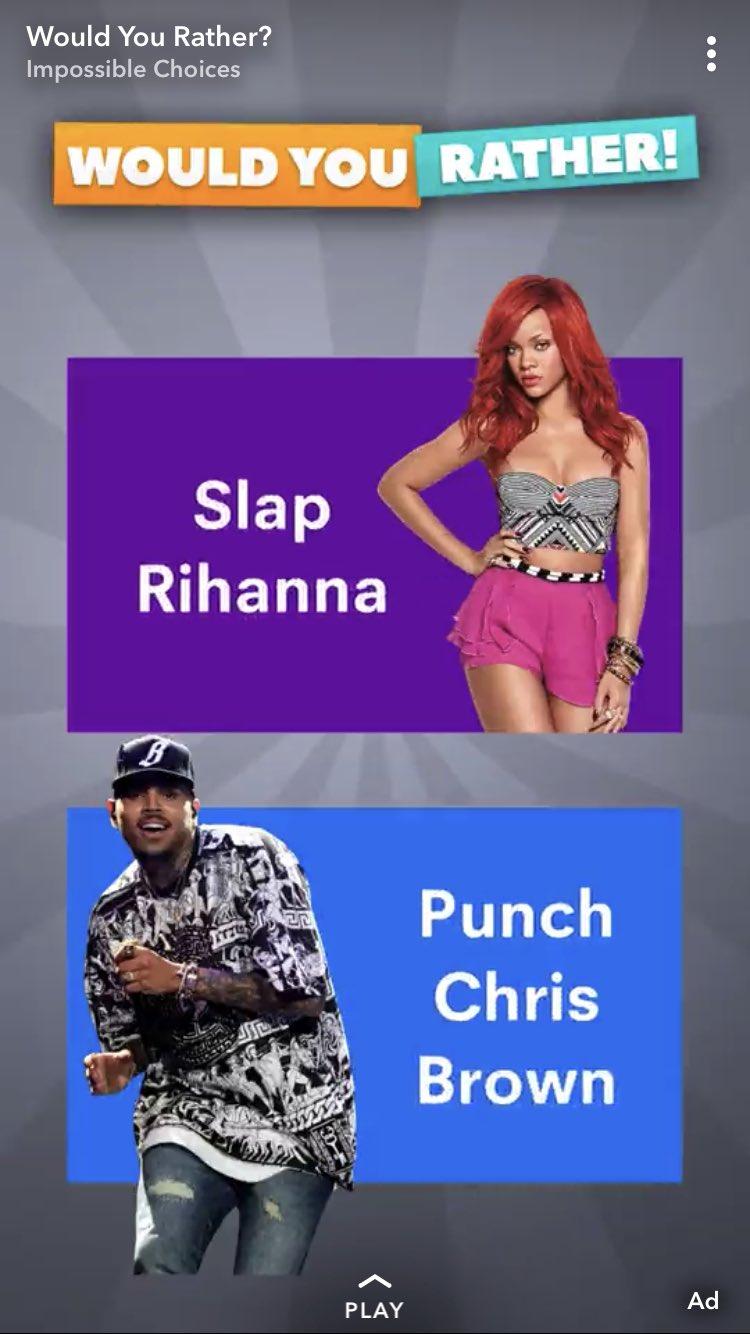 After the ad went up, Rihanna called out the platform on Instagram, where she currently has over 61 million followers.
Amid the ensuing backlash, the company's stock price fell 5 percent, wiping out approximately $1 billion in market value. Teigen's tweet had a bit less potency, but it still did some major damage. On Monday, Snapchat shares opened up at 0.6 percent, at $16.44 per share but quickly fell 1.5 percent soon after the market opened. They vacillated for much of the day thereafter but ended down 0.7 percent, representing a total loss of about $100 million.
So far, the biggest blow to Snapchat's bottom line has come from Kylie Jenner, who lodged her own 140-character complaint about the platform a few weeks ago, writing to her 24.5 million followers: "Sooo does anyone else not open Snapchat anymore? Or is it just me… ugh this is so sad." The tweet rocked the company's stock price, ultimately costing Snapchat approximately $1.5 billion.
While a certain amount of volatility in the stock market is to be expected, these fluctuations expose the fragility and waffling of consumer confidence in Snapchat. "[The losses] are often only temporary, until they aren't," John Hagensen founder and managing director of Keystone Wealth Partners, told Marie Claire. "What I mean, is that if that starts a trend and the snowball starts running down the hill, [the effects] can be very lasting. Anyone remember Myspace?"
For those in possession of Snapchat stock, worried about the future of their investment, Hagensen recommended spreading the wealth. "As an investor, this is exactly why diversification is so critical," he said. "How can anyone predict the next Jenner tweet, and who would want their life's savings dependent on the next Kardashian headline? Buy index funds and ETFs and rebalance your account. This way you can get back to enjoying reality TV for entertainment value rather than your retirement account value."
Subscribe to our newsletter and follow us on Facebook to stay up to date on all the latest fashion news and juicy industry gossip.