Our pal Bart Grzybowski, who was game to take a memorable art class with us earlier this year, has become a seasoned pro walking in the annual 2(X)IST show, which was held last night in Chelsea. Does anything make him nervous about walking down the runway in so little? The affable Grzybowski fills us in!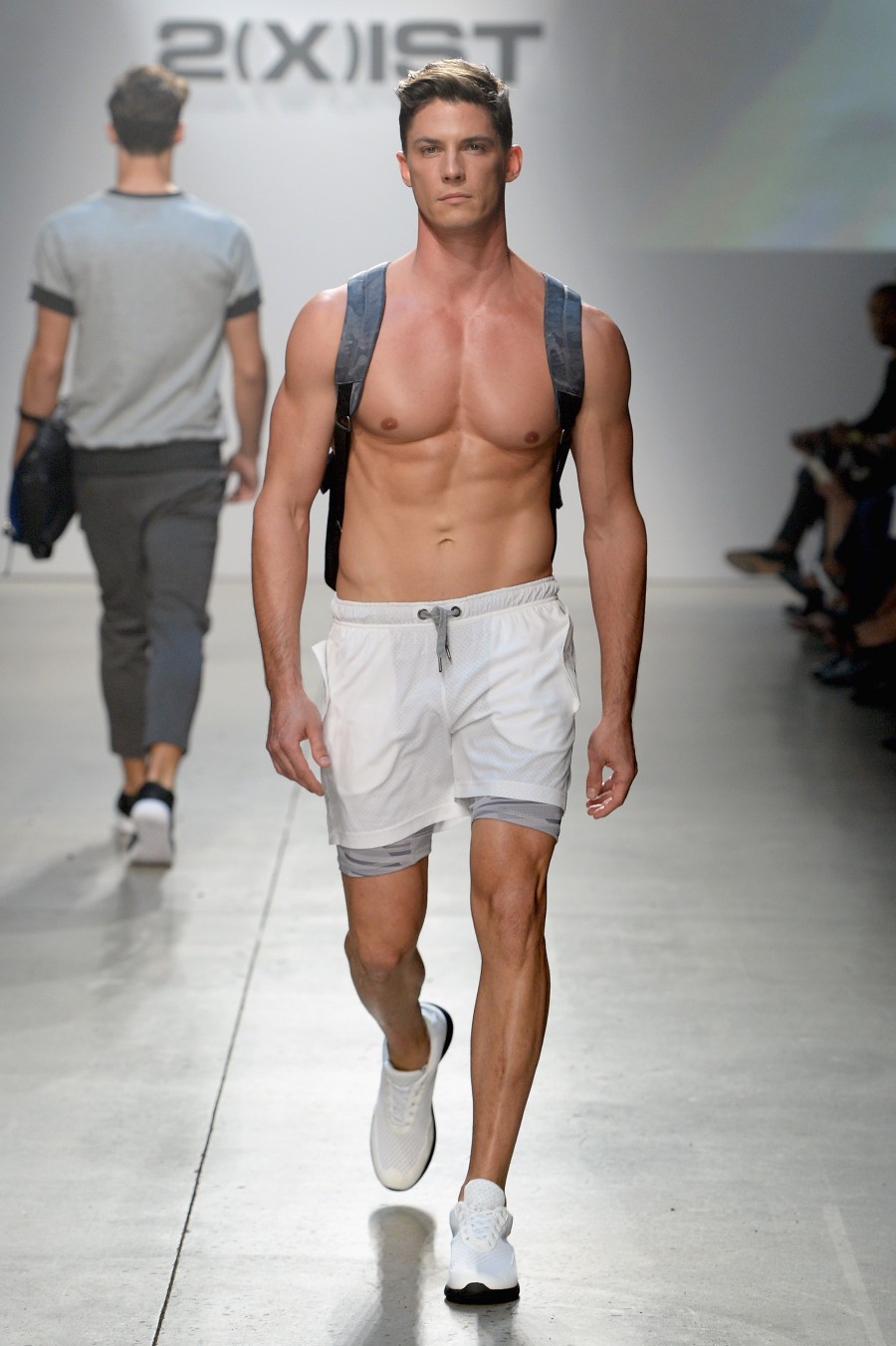 Do you get nervous about walking down the runway in your underwear?
Maybe the first time, but now it's just something I'm used to. It's exciting! I have a great time.
How do you avoid being nervous?
I've been in the business for a while now and you work so hard to get your body in shape for this. You just go with the flow and have fun with it. I'm doing three looks tonight. I have one man brief to wear like a bikini. It's not a g-string.
Do you know most of the guys walking?
I do. A lot of them are from my agency (Soul Artist Management) and I've worked with a lot of the others. It's a group of really nice guys. I love seeing them again.
What do you do to prepare yourself for the show?
You don't starve yourself, but you definitely hit the gym a lot. I drank probably about ten bottles of water. You want to make sure your skin is good.
What was your first job modeling in your underwear?
The first job that I ever did was for Arena magazine with Bruce Weber and I was naked. It doesn't get any scarier than that.
Did your family see those photos?
[Laughs] I don't think so and hopefully they don't.
You've been a busy boy lately.
I've been shooting a lot for Calvin Klein and Ralph Lauren. I've been doing a lot of editorials. It's been a busy fall and I may be shooting the campaign for a major brand soon, which I'm excited about.
Do you feel like you're having a renaissance right now?
I do! I've been doing this for a bit, but I still feel like I have a baby face. When people see me, they think I'm a lot younger than I am. I'm going to take it as far as I can.
What products do you use to moisturize?
I'm just naturally moisturized. I got it from my Mama.