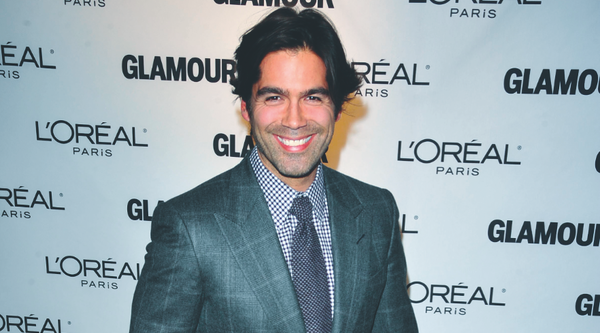 Brian Atwood Goes Bridal!
|
Brian Atwood, the king of the red carpet stiletto, is set to dress a whole new divalicious demographic: the bride. The Daily Brides talked to Atwood about launching a bridal collection and why he's planning a winter wedding.
Why create a bridal line, and why now?
I was inspired by my sister, who just got married. It's impossible not to get caught up in the romance of a wedding!
Your stilettos ooze sex appeal. How did you change things up for the bridal line?
It definitely has the same DNA as my other shoes, but I focused on sexy's romantic side: silk, satin, lace, pearls, and couturier-made flowers.
Melissa McCarthy hobbled around in your six-inch heels on SNL. Can your brides make it through the reception with their heels intact?
Under no circumstances would I want a bride to resort to flip flops! My bridal collection is based on my most wearable shoes: single soles with the perfect pitch, and hidden platform styles, which is great for petite brides.
Wearing heels is an art: tips, please!
Walk on your toes. Placing too much pressure on the heel hurts your back. (My fiancé is a doctor!)
How far along are you with your wedding plans?
We're leaning towards a winter wedding, so everyone can get really dressed up. Not much else has been decided.
Any wedding cliché we absolutely won't see at your nuptials?
No first dance. It can be a bit awkward!