Yee-haw.
When reading Anna Wintour's latest editor's letter, released today ahead of Vogue's May issue, one small factoid that otherwise might slip between the cracks gave us pause. Wintour writes: "Donatella and I have known each other for more years than either of us likely cares to remember, and she is and always has been one of my favorite people in the fashion industry, as much for her humor and loyalty as for her sizable talent. When our children were younger, we'd often vacation together—at a dude ranch one year, if you can imagine."
No, actually. We really cannot imagine. Anna…at a dude ranch? So many questions come to mind: Did she wear a cowboy hat of some kind? Or haute westernwear? What kind of accommodations did this "dude ranch" have that they could host Anna Wintour and Donatella Versace? It truly boggles the mind.
Wintour goes on speaking of Versace who is serving as her cochair for this year's Met Ball: "Each day when we'd go riding, Donatella would be atop a horse, blowing smoke rings, huskily declaring, 'This is Marlboro country.'" Again, the idea that anyone would have the gall to billow cigarette smoke in Anna Wintour's direction seems highly implausible.
Later, she adds a stipulation, "I'm thrilled she and I get to collaborate on the Met—though I have expressly told her, even if she has finally given up smoking, that the Met has a strict no-vaping rule!" Clearly Wintour hasn't seen the pictures of designers and celebs huddling in the museum's bathroom chain-smoking cigarettes every year. Rita Ora documented the rule-breaking tradition on her Snapchat last year, catching Bella Hadid, Rami Malek, and Dakota Johnson lighting up.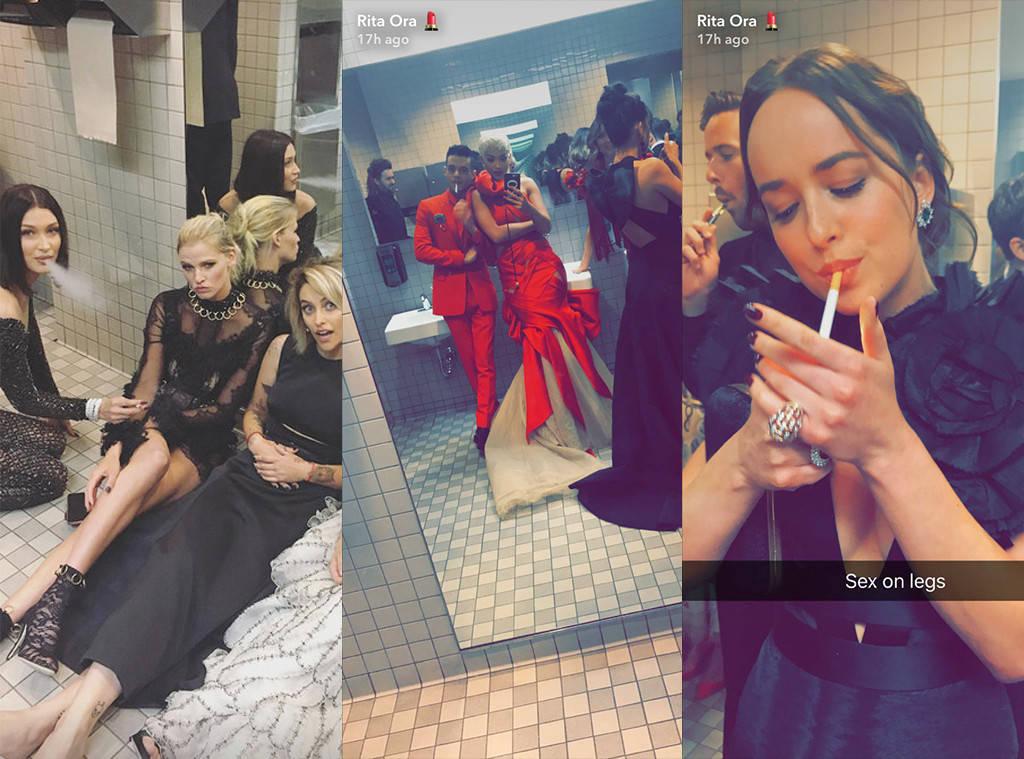 Wintour's editor's letter does feel particularly poignant as it may be one of the last she will pen for the magazine. It's rumored she will be leaving Vogue at the end of this summer after closing the magazine's September issue. Then she can ride off into the sunset.
Subscribe to our newsletter and follow us on Facebook to stay up to date on all the latest fashion news and juicy industry gossip.