Anja Rubik's Fragrance Foray
|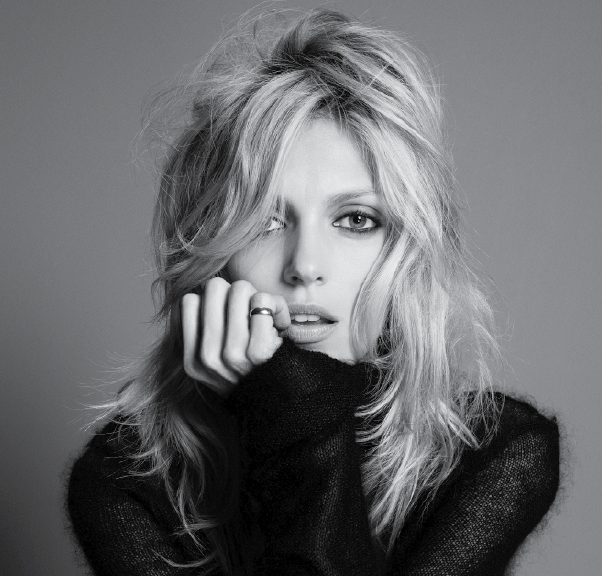 Polish supermodel Anja Rubik has been the face of fragrances for major houses such as Yves Saint Laurent, Salvatore Ferragamo, and Elie Saab. Now, she's planning to profit from her own good taste to launch her very first perfume, Original by Anja Rubik. Much like Rubik herself, the scent is soft, sensual, and spicy and meant to embody the essence of the modern woman. 
What made you decide to launch your own perfume?
Well, it's a dream I've had for a long time. I've done a lot of perfume ad campaigns, but I wasn't really embodying my own fragrance. I thought it would be a great adventure to put something out there that is truly mine, so I started to research and find out more about the power of the sense of smell and how it can put us in a different state of mind.
How would you describe your aesthetic?
It's very minimalistic, very modern, very sensual, and very fashion-oriented.
What is the message behind the fragrance?
To create your own path, find your own originality in whatever you do, and trigger that inner strength in your dreams. It's not too sweet, but it has a bit of spiciness.
Why did you decide against working with a major beauty corporation?
I really wanted to do it by myself. I was really afraid that if I had a big company behind it, I was going to have to compromise. I didn't want the bottle to be pink.
How long did it take you to make it?
The idea came to me around four years ago, and I worked on it quite intensively for the past three years.
What were the influences behind the fragrance?
The mood board was full of images of Robert Mapplethorpe, Patti Smith, and Debbie Harry. I knew I wanted the scent to have lilies, and that obsession came from Robert Mapplethorpe's photography. Lilies look so white and pure, but they're a symbol of erotica, and I found that very fascinating. Visually, I love the contrast between the green stem and the white flower.
What other notes did you use in the fragrance?
I wanted a touch of green tea, because it's modern and quite fresh and it's also quite unisex. Then I added a twist with the spiciness of the pink peppercorn and added a little bit of amber.
How did you come up with the bottle design?
I wanted something quite minimalistic but with an element of surprise, which is actually the back of the bottle—the lacquering goes sideways. I love black-and-white photography, also the contrast between white and black is something that I think every woman has in her. I played with the elements of the shiny glass and the satin white, and the very shiny black cap.
We hear the bottle design was also inspired by a dress you wore to the Met Gala. Tell us more!
Yes—it was designed by Anthony Vaccarello, my good friend. Back in the day, he would only design black, black, black, but I told him, "The trick is that I want it to be white and I want it to be hot." He came back to me with something really amazing. I love an asymmetric element, so that's why the bottle has lacquering that goes up the bottle.
Where can we find Original by Anja Rubik?
Colette, Net-A-Porter, and Barneys. The official launch was in Poland. I wanted to start with my home country, because the fragrance is all about going into yourself and into your roots. There's so much demand from a woman nowadays. She has to be cool, yet she has to be wise. She has to be successful, but she has to have a family, and then she has to be really hot in bed. You have to ask yourself, "What am I?" That's what it's supposed to trigger within you. Right now, thank God, we live in a very interesting time where almost anything is possible. You just have to have the strength, the dreams, and the beliefs that you can go there.