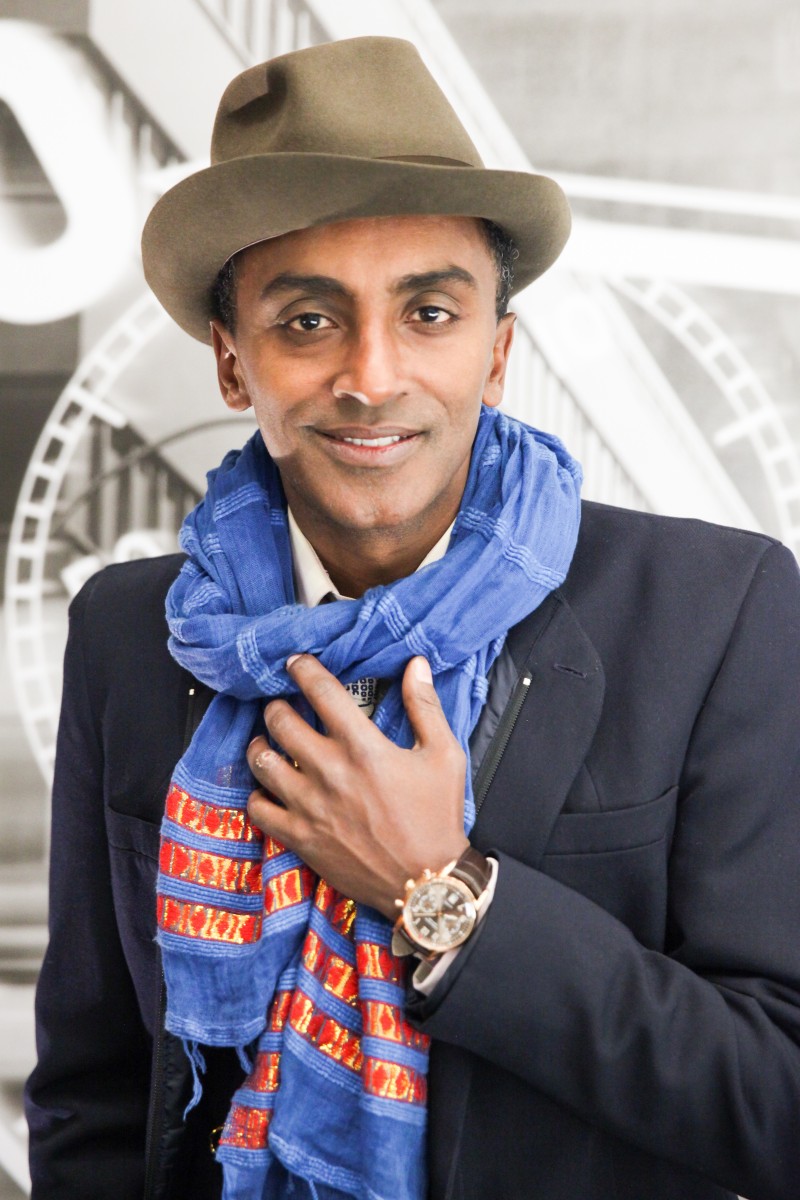 We recently caught up with stylish chef Marcus Samuelsson of Harlem hotspot Red Rooster (plus the newly-opened Streetbird) at Tiffany & Co.'s classic Fifth Avenue flagship the CT60 watch collection launch. The Swedish-bred, Ethiopian born chef filled us in his own timeliness, plus what he really thinks when you walk in late for that resy…

What time do you get up in the morning?
I get up early in the morning, try to get a run in, and then head over to the restaurant.
Are you much of a morning person?
It's one of the few times where I'm by myself completely and I can really think through the day. Running in the park is just something really fun. I'm in nature and I love that."
What's your bedtime?
Oh, late! Recently, because I was busy with the opening of my new restaurant [Street Bird] 1:30 a.m. something like that. I'm opening a restaurant so you can take all the scheduling out."

Are you a pretty punctual person?
I was raised in Sweden so I trying to be punctual like a Swede, but so many things happen in the day, sometimes I'm a little bit late.
Does it annoy you when people are tardy?
You know, it happens in a restaurant—people get stuck in traffic sometimes! You have to be flexible, but as long as you have a good time, you don't remember if someone came in at 8:15 or 8:45 p.m., you know what I mean?
What's you favorite time of the day?
8 p.m., when Red Rooster is packed and magical. People are eating and being social. You see New York in this balance between fantasy and reality. When people are eating, being social that's my favorite time.
REPORTING BY ALMENDRA PEREZ