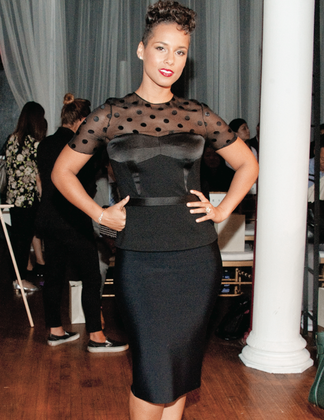 A Moment With…Alicia Keys
|
Alicia Keys took a moment from the blinding paps' flashes in the front row of the Jason Wu show to wax poetic about the designer…
Do you know Jason?
Yes! He styled me for the Met Ball and we instantly connected. Our spirits are very similar. He bubbles over with personality.
How do you feel when you wear him?
It's elegant and ladylike with a bit of a twist. It's earthy and grounded. Today I feel a bit Fifties.
You've been mobbed since you've been here. Is that embarrassing for you?
No. I like talking to people and having my photo taken.