It's fashion meets art—and better yet, it's being created by a contemporary and sustainable label. While designer Georgia Hardinge is no stranger to those in the in-the-know London fashion scene having launched her namesake brand in 2010, the power of Instagram, authentic celebrity placements, and an impactful spell on Making The Cut season 3 have propelled her to the attention of fashion fans stateside. With new technologies, fabric innovations, and sustainable purpose at the forefront—the brand was certified by Global Recycled Standard for its use of melted plastic bottles—you can rest assured that each of her flattering pleated wonder gowns is a chic, conscious, and couture-worthy addition to your closet, without breaking the bank either. Here's the backstory to your next *add to cart* obsession…
When and how did you first get bitten by the fashion bug?
There was a time where I thought about studying architecture, but instead I chose to marry my two passions and use the art of sculpture to map around the body into clothing. The idea of creating wearable art, using the body as a 360-degree canvas, is always such an exciting challenge. Of course, it must also be flattering, unique, and comfortable for the wearer, which are all factors that I spend time considering. The most incredible feeling is seeing a customer wearing my designs with assurance.
Your designs are also intrinsic with architectural references. Where does that stem from?
My love of sculpture. I love creating textures that visually look 3D and structured, but when up close, are in fact soft and free flowing. [This allows them to] take on another dimension; my love of architecture and fashion really makes sense to me and works harmoniously.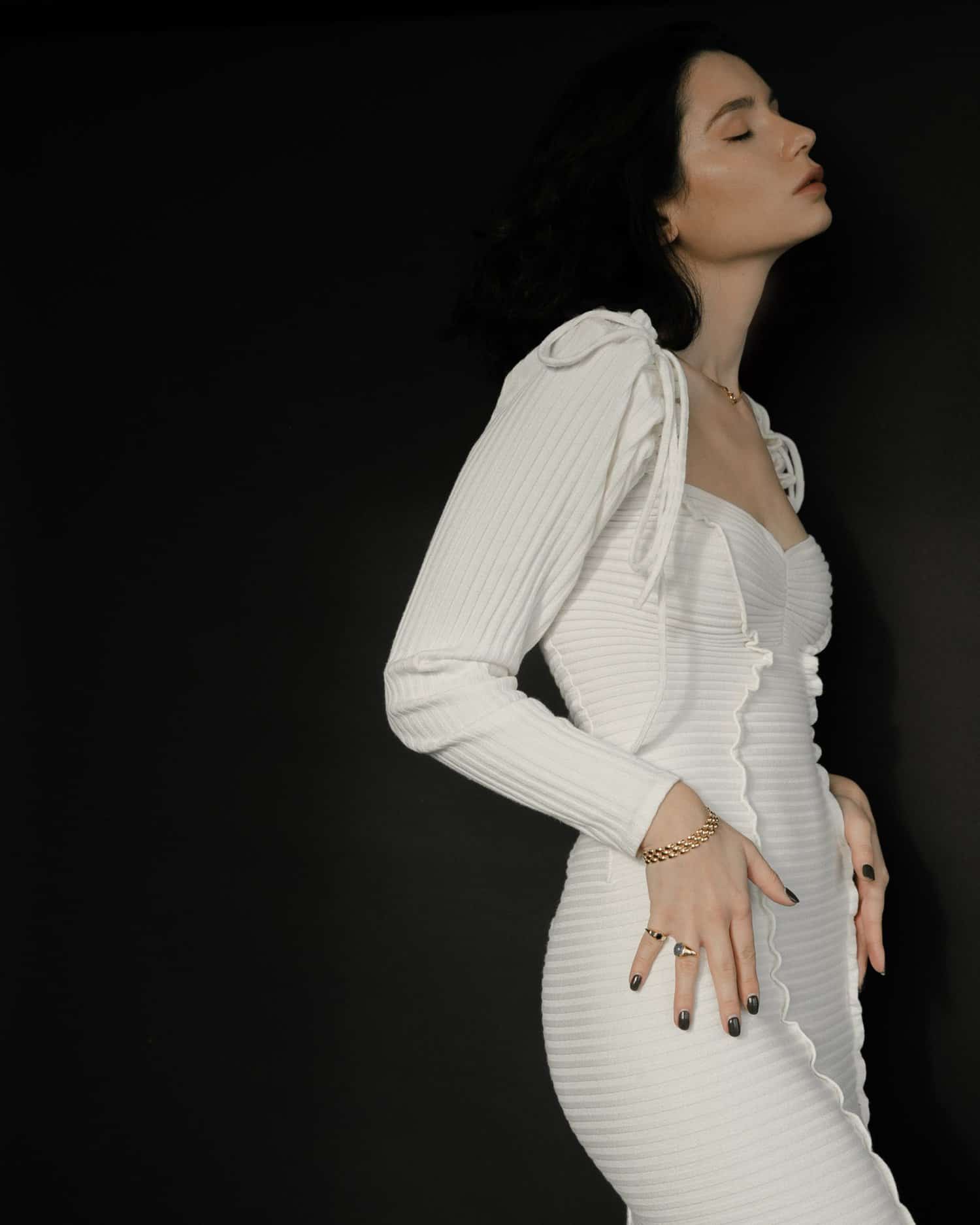 Do you remember a first, or milestone, moment that really launched your name?
I remember working with British Vogue's Charlotte Stockdale on creating 'showstopper' designs for the Victoria's Secret show, which was amazingly fun. I created structural pieces and wings that were worn alongside their lingerie. I think this was the first milestone that really got my name out there. Since then, I've had my work exhibited in London's infamous V&A Museum, I've represented the UK in a runway show hosted by the Royal Family for the heads of the Commonwealth, and most recently I've been on Making The Cut season 3, on Amazon Prime Video.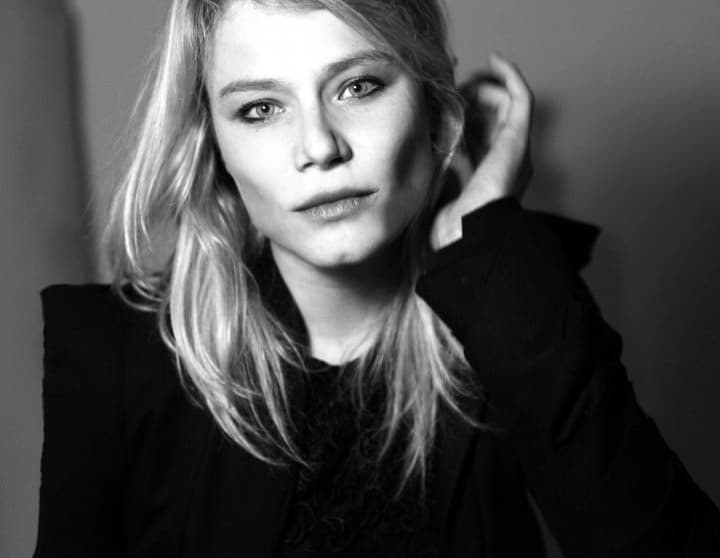 Take us back to your first-ever LFW show. What was the city's fashion scene like at the time? Who were the main front row stars and what were the prevailing trends?
I remember having Munroe Bergdorf attend, who I've always admired and have since had the pleasure of working with at various points in my career. [Video artist and music video director] Chris Cunningham came to see my first ever show, which was momentous in my eyes as I've always enjoyed his work with Placebo and Björk.
Tell us about some of your early celebrity placements like Gaga and Beyoncé, who purchased your leggings. Sounds pretty major!
It was an amazing day seeing Lady Gaga wearing my design. I remember my PR team telling me to sit down before telling me that she was set to wear it! Beyoncé actually bought the leggings from a store in LA at the time—I was just reading the news and saw her wearing them. I really admire her so this was an incredible moment! I also dressed the likes of Florence Welch from Florence & The Machine and Régine from Arcade Fire when they headlined Glastonbury, Alicia Keys, Nellie Furtado, and Grimes, which was really fun as I joined them on location filming her music video for California.
View this post on Instagram
How has your ready to wear offering changed in the last decade+? 
I have really taken time to focus on my customer. What she likes, her values, and what she loves doing. I always try to offer designs that no one else has made, so my customer can go to an event and feel completely unique. It's such a pleasure to receive messages from customers who received so many compliments on their outfit. Sustainability has really been at the forefront of my designs in more recent years; producing garments in recycled fabrics and biodegradable textiles. I am actually in the process of creating a new technology that introduces pleating with natural cures on biodegradable fabrics.
What are you most proud of?
Having a business that has supported many charities to date. I raised funding for wildlife conservation by making 40 masks for The Royal Family's prestigious Animal Ball in collaboration with Selfridges. I've raised awareness for a wonderful charity called Malaika, founded by model Noellla Coursaris, which provide girls in the Democratic Republic of Congo with an education alongside food and medical supplies. During the pandemic, we focussed on raising funds for Age UK, who assist the elderly and vulnerable.
What was your Making The Cut journey like?
I absolutely loved it; it's been the experience of a lifetime. I was holding my breath when it aired as we didn't get to watch it before the final cut and I had no idea how people would perceive me, or if I would come across well. It really was a rollercoaster of a journey, from episode one to the finale. You are constantly trying to better your best and find innovative ways to do different designs under a limited time frame, whilst also fitting the brief outlined by the judges. The highs and lows were immeasurable.
We've seen your dresses on so many cool tastemakers online. Tell us about some of the pieces that the brand has become known for?
The Dazed Dress, by far, has been our most successful design to date and we bring it back every season in new colors and fabrics. It's a timeless piece that flatters all shapes and sizes. It's a heavily pleated style that is cleverly cut; the pleats are gathered into a circle at the front which drapes beautifully around the body and creates a dramatic effect whilst still being so easily wearable.
What have you been working on recently and what's to come soon?
I've been working on pleating trials with Lenzing; working on building a breakthrough in design. A new way of pleating using biodegradable fabric and natural cures which will launch in 2023.
What's your biggest dream for the future of the brand?
To create a fully sustainable brand.
Subscribe to our newsletter and follow us on Facebook and Instagram to stay up to date on all the latest fashion news and juicy industry gossip.