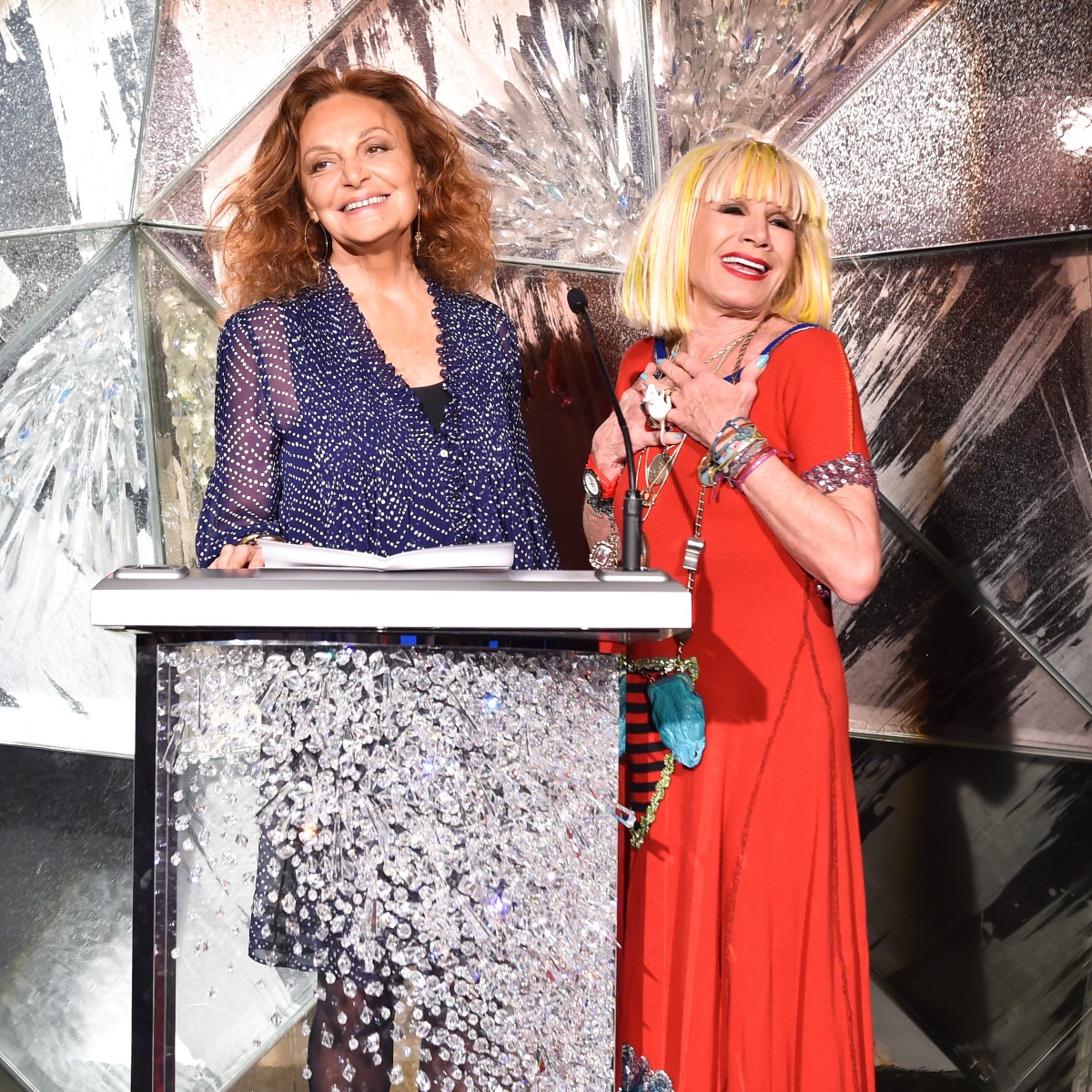 Last night when Diane von Furstenberg announced at the Weather Room at the Top of the Rock that Betsey Johnson would be the recipient of the Geoffrey Beene Lifetime Achievement Award at this years's CFDA Awards, the legendary designer stole the show when she jumped on the podium to start her acceptance speech a few months early saying, 'I just want to say this is the ultimate, beyond, OMFG moment!" After the announcements, we caught up with our old pal Betsey, who's celebrating her 50th anniversary as a designer this year, to congratulate her and get the news about a big change in her life. You heard it here first: BJ's going bi!
Congratulations on the award!
If I don't get it now, I don't ever want it! I knew 2015 was going to be a year of change and new stuff. I'm going to be bi-coastal in Malibu with my family. The Hamptons home is up for sale. Lulu's apartment is up for sale. We found a house to rent in California and eventually want to buy. I thought, 'It's got to be this year!' I don't want to come out in my wheelchair. Who doesn't want it? At my age and all these years! You want to know that you did good!
Did you cry when you got the news?
No, I'm really bad at crying. I don't know what will get me to cry. I'm happy! So happy! I didn't want to know, but I had to know. I did the dress I'm wearing today in 1965 and it has a vagina pocket. Lulu [Johnson] said, 'You're not wearing that!" My grandaughter, who is six, said, 'But Grandma, that's what people expect you to wear.' Six years old! She's brilliant!
We missed your show this year!
I just was not feeling it! I'm trying to feel it for September.