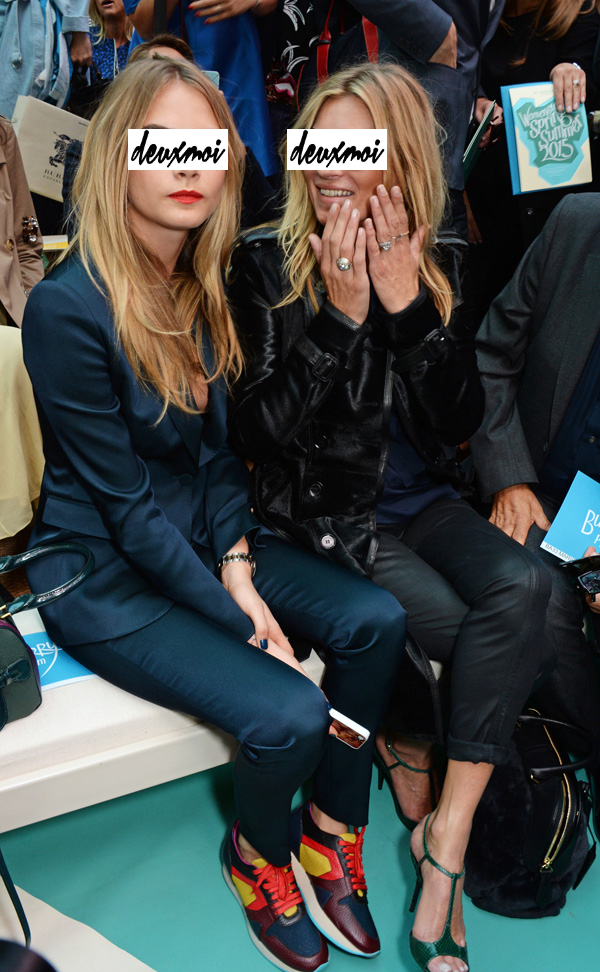 Remember Socialite Rank, the website that ranked and riled social butterflies and was anonymous (until yours truly outed the team behind the snarky site in Avenue)? Well, there's a new anonymous site that has people guessing: who the heck is behind Deuxmoi? The site is not that snippy in their posts, despite a blind item about a "midnight-toking" socialite. They call themselves "curators of style…fashion, beauty, life, gorgeous people, inspiration and other cool sh*t." That translates to profiles of stylemakers like designer Nicole Hanley Mellon, baker Amirah Kassem of Flour Shop, and Matthew McConaughey's wife, model Camilla Alves, plus an advice column by YouTube comedy sensation Sam Jones, and SUSH (Stuff You Should Have), a shopping section where people like The Fat Jew recommends items like a Louis Vuitton waffle maker. So why all the mystery? I hit up the Deuxmoi pair for some answers.
Why did you start Deux Moi? We started the site two years ago. At the time we worked at the same fashion company and felt that there was an over-saturation of bloggers with horrendous style that were getting so much attention. We wanted to create a content-only website that was edgy and honest but still focused on fashion, beauty, and the arts with a spotlight on people in NYC and LA who are fun, smart, fabulous and entrepreneurial.
Why the name Deuxmoi? "Deuxmoi" literally means two me in French. it's a word we made up that is a nod to our anonymous monikers and it's in French because that's obviously the most chic language.
Why bother to keep your identities a secret? There are two of us who started the site and we have a couple of people who write for us. We didn't want the website to be about us. We are not bloggers. It's not about what we are wearing or eating or blah, blah, blah, so boring. We wanted to showcase rad things and people. We also wanted to be able to say "f*ck" and "sh*t" without our parents feeling embarrassed. Since we are anonymous, it seems easier to be more liberal with our writing and images. No judgement, because this is a judgy-wudgy f*cking world.
So who is the DeuxMoi reader? Cool and badass, but chic…Balenciaga & blunts; Hermes & hot sauce; Kate Moss & kale…our readers can relate to these things.
What does DeuxMoi have cooking in the future? We have two collabs coming up: a capsule collection of clutches with Emily Cho handbags and a fragrance with Smell Bent. And obviously more amazing content and social media debauchery.