Yes, the media world is a small one, but that old adage rings especially true in Los Angeles, where a talented troupe of writers, fashion editors, digital gurus, and talent bookers are covering Hollywood and the fashion world with gusto. Isn't it time we all knew one another a little better?
BY MERLE GINSBERG
THE MAGAZINE PROS
1. LISA LOVE
West Coast Editor, Vogue
BIG BREAK: Nobody gets a break, you just work hard here. Meeting Andy Warhol, meeting Anna Wintour—both helped.
SIGNATURE STORIES: I am an ideas editor, so championing Los Angeles has been my proudest success!
KNOWN FOR: Changing people's perception of L.A. Hopefully. Although it speaks for itself—#itswhyweliveinLAbaby.
FASHION CRUSH: Rick Owens, but I have many….
SARTORIAL SIGNATURE: I like to think of it as  simple, classic, and maybe on a good day, elegant?
2. ALISON EDMOND
Fashion Director, C Magazine (and a contributing fashion editor to Elle U.K., Net-a-Porter's The Edit, and fashion editor at large, Marie Claire U.S.)
CAREER TRAJECTORY: Anna Wintour hired me as assistant to the art director of British Vogue when I was 21. Then I worked under Liz Tilberis for 11 years, first at Vogue UK for six years, then at Bazaar U.S. for five years in L.A. Then I moved back to London and became creative and fashion director at Harper's Bazaar U.K. for 12 years. Then I moved back to L.A. as I was coming out here 10 times a year to shoot!
SIGNATURE STORIES: Styling Cate Blanchett for the cover of Bazaar U.K. in March 2006, shot with a 10-ton elephant and Norman Jean Roy. And so many fashion and celebrity covers…. I have only done editorial for 30 years!
FASHION CRUSH: Haider Ackermann.
3. CAROL McCOLGIN
Style Editor, The Hollywood Reporter
BIG BREAK: Meeting Janice Min.
CAREER TRAJECTORY: I started assisting editor-in-chief Bonnie Fuller at US Weekly and when she left, I stayed on as Janice Min's assistant—I moved up from assistant fashion editor to lead fashion writer. When Janice accepted the job at The Hollywood Reporter, she asked me to move to L.A. to help launch fashion and beauty at THR Magazine.
SIGNATURE STORIES: THR's annual Stylist Issue, which includes the "25 Most Powerful Stylists" list—the first year was a cover on Rachel Zoe; the second year, we shot Charlize Theron and stylist Leslie Fremar. The success of THR's Stylist Issue led to THR Beauty, an annual issue of "Hollywood's Top 25 Beauty Moments" with a portfolio of A-list actresses with glam squads.
KNOWN FOR: Styling THR's covers, including the drama actress roundtables with six to eight actresses (Jennifer Lawrence, Amy Adams, Kerry Washington, etc). I especially loved styling the Jennifer Aniston cover, shot by Ruven Afanador in 2015. And who doesn't love the opportunity to style Oprah on not one but three occasions.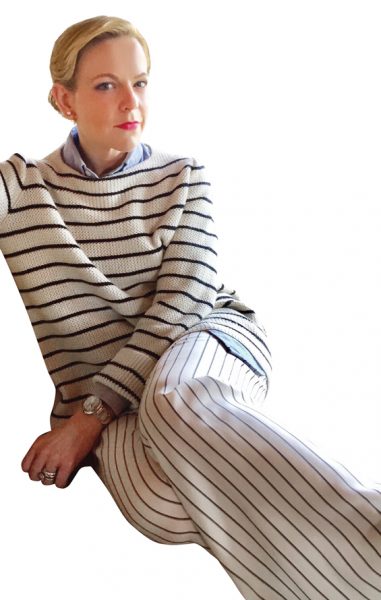 4. JESSICA KANTOR
West Coast Editor, Glamour
CAREER TRAJECTORY: I dropped out of Princeton my junior year, and the next day started working for Kelly Atterton, who was the West Coast Editor of Allure. I worked at a fashion startup, an underground vintage store in downtown L.A. called Shareen, where we styled young celebrities. Next, I worked at Vanity Fair under Krista Smith, then for Lisa Love for more than six years as Vogue's West Coast Special Projects Editor.
SIGNATURE STORIES: Last year, I helped to book the talent for Glamour's September 2016 issue, in which the entire well was one story: a celebration of American women with portraits of local L.A. designer Jennifer Meyer, model Hari Nef, and Instagram's Eva Chen, to name a few.
KNOWN FOR: Producing editorial events from the Vogue/CFDA Fashion Fund fashion show, to Glamour and Tory Burch's Women to Watch Emmy Lunch, to Glamour's marquee Women of the Year event held for the first time in L.A. this past November.
SARTORIAL SIGNATURE: Girly Californian meets preppy Parisian meets high fashion—admittedly, it's a bit schizophrenic.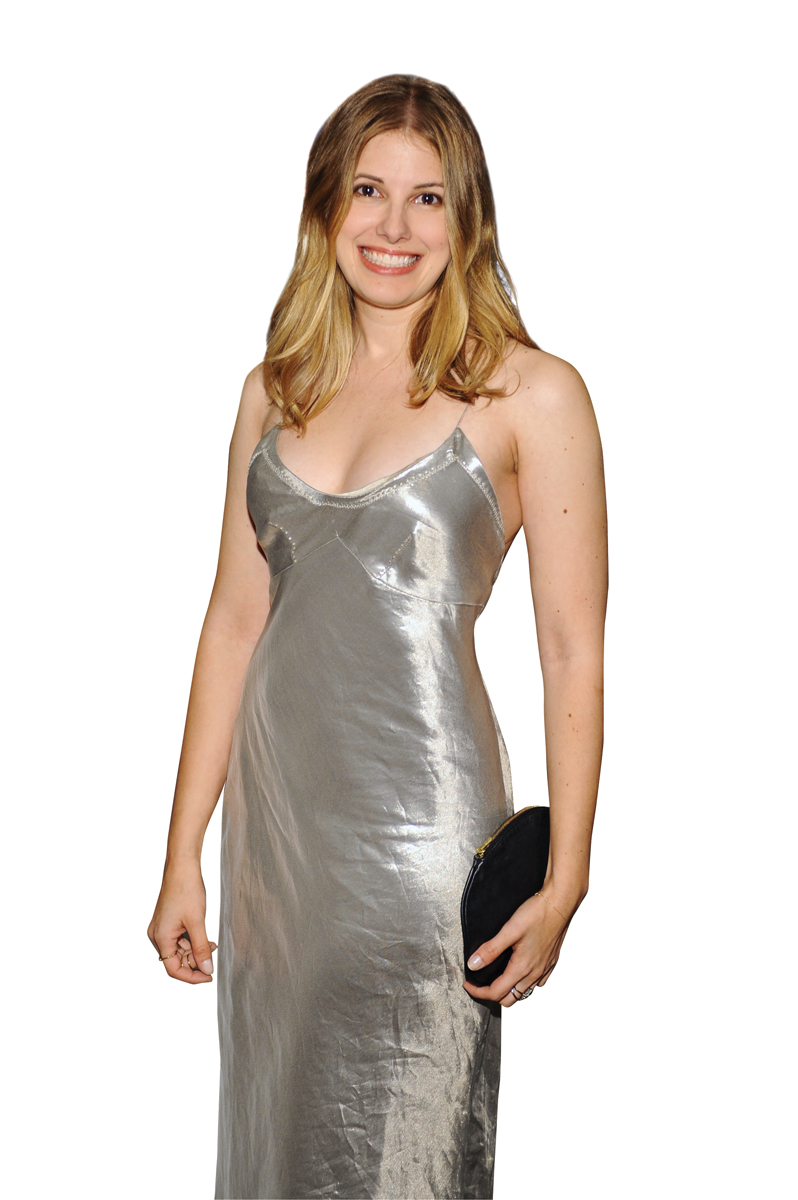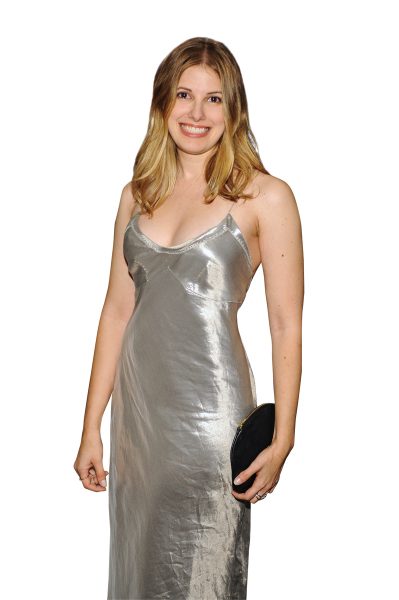 5. GLYNIS COSTIN
West Coast Bureau Chief, InStyle
SIGNATURE STORIES: Getting the private Kerry Washington to open up in an InStyle March 2015 cover story; getting Michael Keaton and Natalie Cole to talk about their relationships during home story interviews; booking InStyle covers with Beyoncé, Jennifer Lawrence, Julia Roberts, and Michelle Obama—and discovering new talent!
KNOWN FOR: My L.A. team is noted for integrity, honesty, and especially being nice. In a business stereotyped for cattiness, "nice" is underrated. Also humor: Tom Ford told me that you should only hire someone you would want to have dinner with. I took it to heart.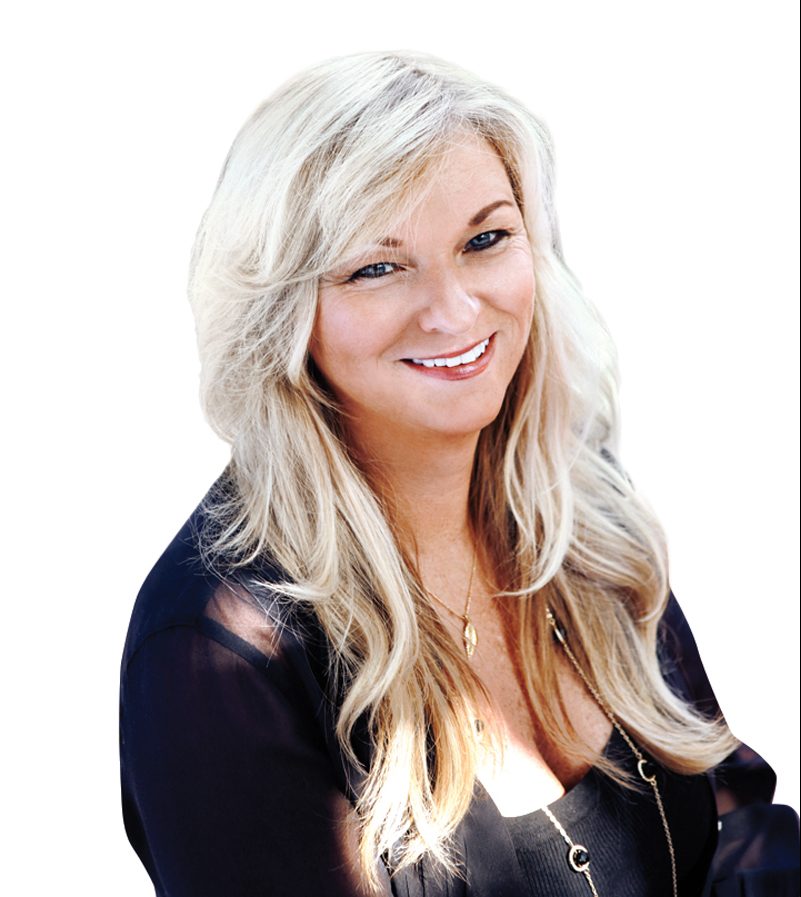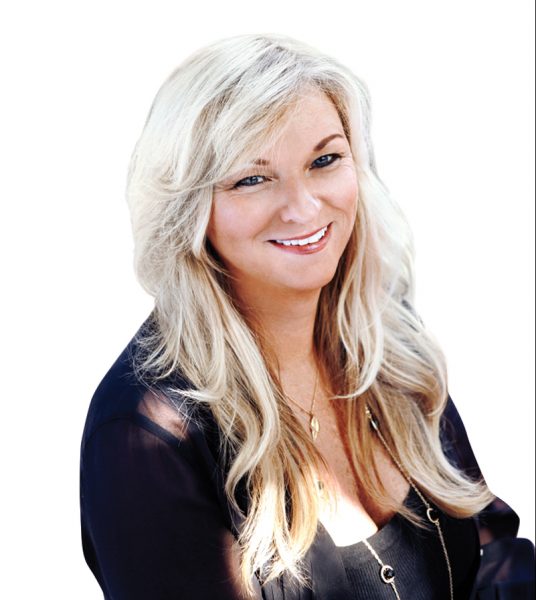 6. MONICA CORCORAN HAREL
Contributing writer to Elle, Marie Claire, and New York Times Styles
BIG BREAK: Getting hired as a Hollywood party reporter at InStyle after moving from Manhattan in 1998. Even though I sucked at small talk and wore the same weird Commes des Garçons pants everywhere, I stayed out past midnight, met everyone, and slept in during the week.
CAREER TRAJECTORY: Covering fashion in film and Hollywood etiquette at the L.A. Times; co-writing style books with Janie Bryant and Rachel Zoe; creating a Webby-winning digital fashion magazine for The Hunger Games.
BEST NOTED FOR: Writing about the culture of keeping up appearances, seeing the humor in humanity. When I cover fashion, it's usually about the psychology of personal style.
FASHION CRUSH: Zadie Smith. She plays with color and always looks like the most fascinating guest at the dinner party. Oh, and those turbans.
SARTORIAL SIGNATURE: I gleefully refuse to leave the '70s. I love vintage floral Givenchy dresses, fur vests, bold gold jewelry, and high-heel Chloé boots.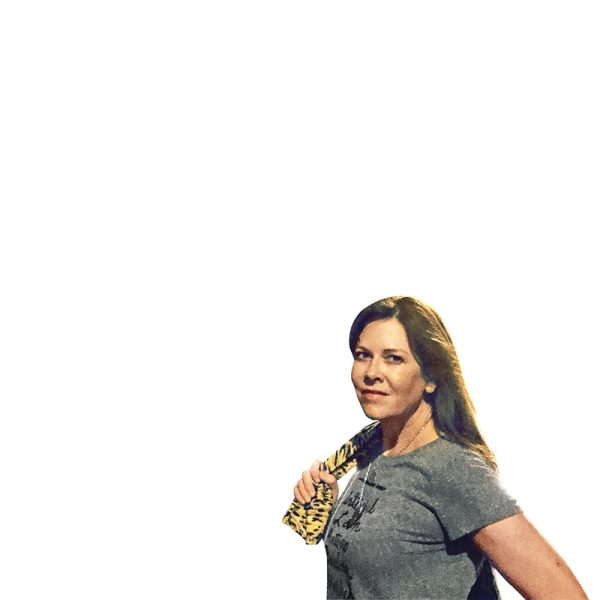 7. Linda Immediato
Style Editor, Los Angeles Magazine
CAREER TRAJECTORY: I was lifestyle editor for the LA Weekly and I was tasked with producing fashion editorials for the paper. It was there that I learned the nuts and bolts of what went into producing a fashion shoot. As editor-in chief of Pasadena magazine, I tried my hand at styling the fashion shoots myself, as well as overseeing the creative direction of each one.
KNOWN FOR: My quarterly fashion editorials and trend forecasting. Also, I've been told I have great taste, the highest compliment you can receive as a stylist. Also, I've been told I'm one of the nicest people in the business.
FASHION CRUSH: Gloria Steinem.
SARTORIAL SIGNATURE: All-American bohemian—I spend half my time in jeans, tees, and heels and the other half in boho minidresses, kimonos, and caftans.
THE MULTIHYPHENATES
8. MELISSA MAGSAYSAY
Freelance Fashion and Beauty Journalist
CAREER TRAJECTORY: Fashion editor at WWD, style writer at the Los Angeles Times, author of the book City of Style.
KNOWN FOR: Style coverage and advice stories for print and web, as well as regular TV segments for Access Hollywood. Support of the West Coast fashion and media community.
FASHION CRUSHES: Alessandro Michele, Elsa Klensch, Tom Ford, Kate Moss, and Maria Grazia Chiuri.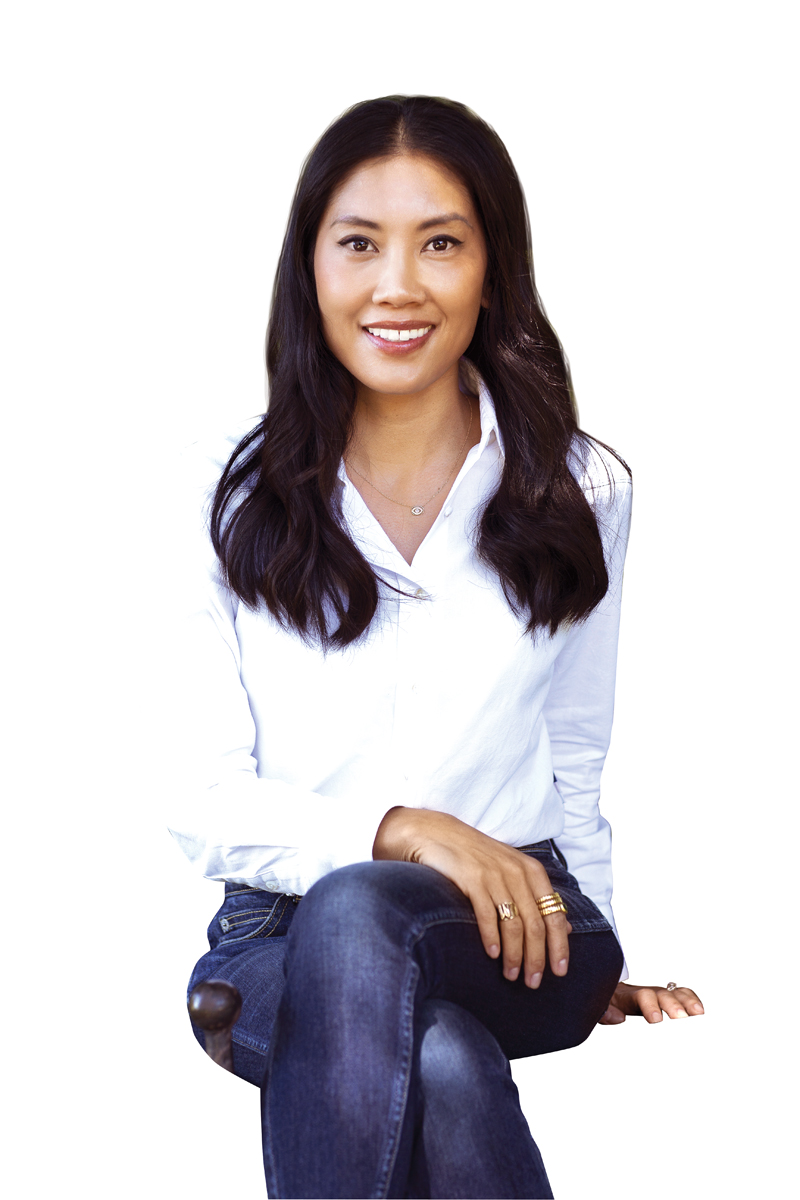 9. DEREK WARBURTON
Creative Director, LaPalme Magazine; Celeb/Magazine/Editorial Stylist
LATEST PROJECT: I was on the cover of L.A.'s LaPalme quarterly magazine, which began three years ago. When the cover was a success, the founder and I came to a deal that I would co-own and creative direct the magazine. We relaunched last January as a celebrity high-end travel/fashion magazine distributed at Barnes and Noble and newsstands worldwide. We can be read daily at lapalmemagazine.com.
SARTORIAL SIGNATURE: My style is a mix of bohemian artist, classic refinement with just a whiff of street style.
10. ROSE APODACA
Writer, Editor, Creative Director
BEST NOTED FOR: Championing emerging brands, designers, scenes. I've been banging the drum for Left Coast recognition since my first articles were published in the late 1980s. Guess the rest of the world is finally catching up.
FASHION CRUSH: The married creatives Valerj Pobega and Mattia Biagi, because they always stand out in a flawless, singular style that's all their own.
SARTORIAL SIGNATURE: Red lips, cat eyes, and a pendulum swing between maximalism and minimalism, depending on mood. I am a Gemini, after all!
THE DIGITAL PROS
11. NICKY DEAM
Editorial Director, The Zoe Report
BIG BREAK: Moving to L.A.! It gave me the opportunity to transition from PR to editorial and be more creative.
CAREER TRAJECTORY: I lived in New York for eight years, where I was a fashion publicist. I worked in-house for Gucci and Stella McCartney, then at an agency [KCD Worldwide] representing Givenchy, Prabal Gurung, Peter Som, and Isabel Marant.
SIGNATURE STORIES: A piece about a 30-year-old breast cancer survivor—who also happens to be my best friend on the opposite side of the world. It was meaningful to channel a personal experience into a source of hope for other young women.
KNOWN FOR: Not taking myself too seriously?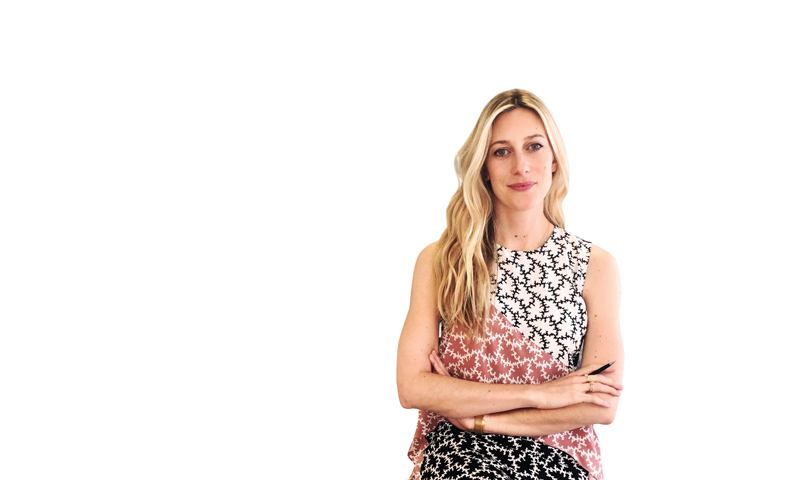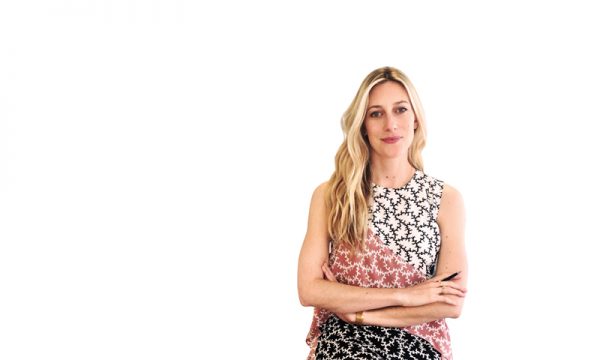 12. ARI SETH COHEN
Creator of Advanced Style website, books, and documentary
CAREER TRAJECTORY: Taking care of my grandma, selling art at a terrible mall art gallery, and managing the New Museum bookstore, which was heaven for spotting stylish older women. My big break came when Iris Apfel finally answered my phone call in 2010. We have worked together several times since!
SARTORIAL SIGNATURE: Cowboy/wizard/older Italian gentleman.
13. JEN GARCIA ALLEN
Executive Editor, Whalerock Industries, Kardashian/Jenner Apps, Zendaya: The App
CAREER TRAJECTORY: I was a familiar face on the red carpet as an editor for People magazine.
BEST NOTED FOR: Launching the Kardashian/Jenner Apps and executive-producing the People Awards for NBC.
FASHION CRUSH: Kendall Jenner—if I only had the body—and Blake Lively.
SARTORIAL SIGNATURE: Refined California girl. Let's be real—I'm from Connecticut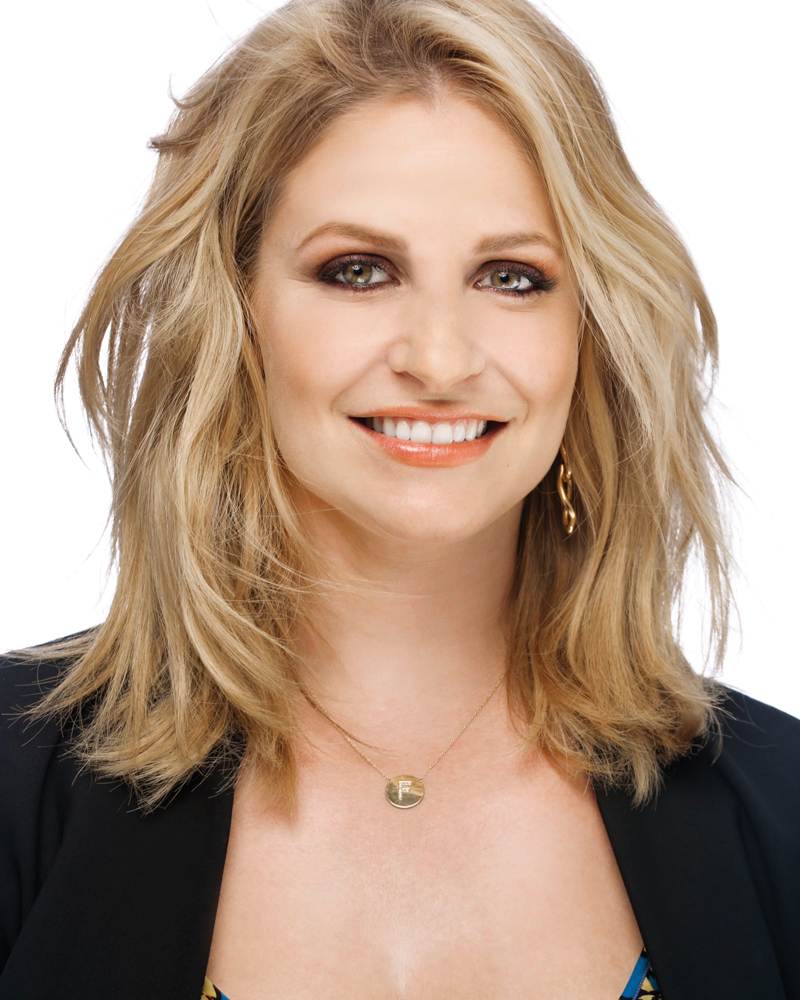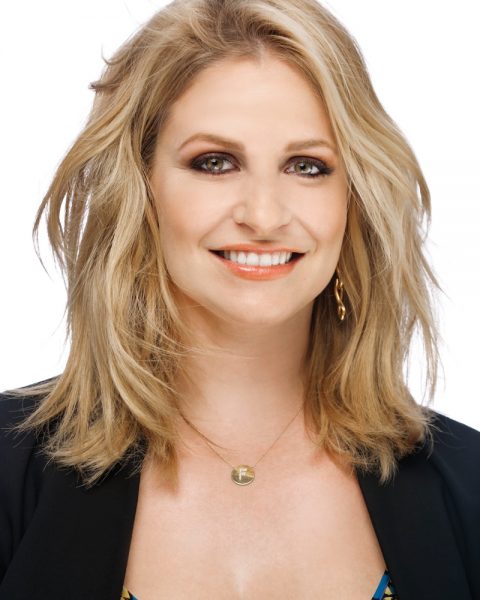 14. HILLARY KERR
Co-Founder and Chief Ideation Officer, Clique Media Group, WhoWhatWear
CAREER TRAJECTORY: I started my career at Elle, and left the company as an associate editor in the features department. After that, I was freelance for Teen Vogue and Nylon before co-founding CMG in 2006. We've had so many breaks over the years—from a big story in The Wall Street Journal about our company to making Fast Company's "World's 50 Most Innovative Companies" list in 2017—but there was something truly special about walking into Target and seeing our Who What Wear collection on display. Seeing our faces on the hang tags, the Who What Wear mannequins, and seeing the clothes in stores was the culmination of a 10-year dream.
SIGNATURE STORIES: We have a long history of spotting talented young women before the rest of the world, whether that's shooting Jennifer Lawrence before she was cast in X-Men or The Hunger Games, introducing Cara Delevingne and Alexa Chung to America, or discovering the women who become the world's most powerful influencers.
KNOWN FOR: Shoppable street-style coverage of celebrities, tastemakers, and influential women.
SARTORIAL SIGNATURE: Hitchcock heroine adjacent.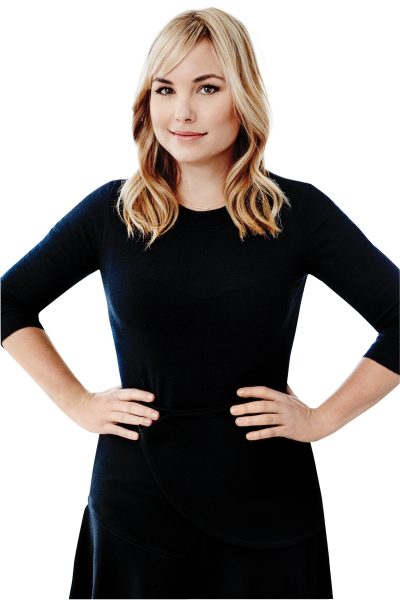 15. GEORGE KOTSIOPOULOS
Style Expert, Fashion Editor, Author, and Television Host
CAREER TRAJECTORY: I had two big breaks, both working under divas in their professions. The first, in 1999, as editorial assistant to Elizabeth Stewart, then fashion director at The New York Times Magazine. The second came a decade later as Joan Rivers' co-host, sidekick, and resident fashion expert on E!'s hit weekly series Fashion Police.
FASHION CRUSH: Riccardo Tisci for his talent, Nick Wooster for his style, and Jon Kortajarena for his…well, duh.
SARTORIAL SIGNATURE: A bit preppy, selectively trendy, a touch grungy, and sometimes dapper.
16. ELISE LOEHNEN
Head of Content, goop
CAREER TRAJECTORY: I graduated from college during an economic downturn. I moved to New York with no job prospects and a lot of panic. After a very long few months, I landed a freelance job working on "Lucky Breaks," the sweepstakes and giveaway section of Lucky. I stayed at Lucky for almost a decade, though I left halfway through to go and start a new 14-page section for Time Out New York. Ultimately, I went back to Lucky and became the deputy editor. After Kim France left, I took another dream job as the editorial projects director at Condé Nast Traveler before being lured West by a huge Internet company [Shopzilla, now Connexity] to editorialize all their consumer-facing shopping sites. I reconnected with a friend in L.A., who ultimately moved to London to work with Gwyneth [Paltrow] on goop, and when they both moved back to the States, I met with GP to talk to her about how to scale her edit, as she was doing so much of it by herself with a small team in London. She told me what she wanted goop to be someday, and I just sort of felt like I had come home.
FAVORITE STORIES: Wellness—the stories we do with our doctors—along with the more out-there modalities (I'll try almost anything). My dad is a doctor and my mom is a nurse, and I grew up in the hospital and my dad's office—filing charts, watching procedures, typing his dictation (best training! 100 words per minute!). I never wanted to go to medical school, but I am obsessed with alternative medicine. There's so much we don't know about the human body, so it's fascinating to get to work with some amazing minds in medicine (Junger, Gundry, Gottfried, Meyers, Serrallach, etc.) who are tirelessly trying to figure it out.
THE NEWS FIENDS
17. MARQUES HARPER
Fashion Editor, The Los Angeles Times
CAREER TRAJECTORY: I started out in journalism, then moved to L.A. to pursue screenwriting. I was working on an Emmy-nominated Web series when a former L.A. Times editor hastened my return to a newsroom. Now I produce its "Image" fashion section.
KNOWN FOR: Seeing how a fashion moment ties into pop culture and Hollywood, or becomes that defining example of something larger about who we are as a society.
SARTORIAL SIGNATURE: It's more conservative and sporty, with pops of color, prints, and surprises. Ultimately, I prefer to be comfortable when working, but I'm not roaming around L.A. in athleisurewear.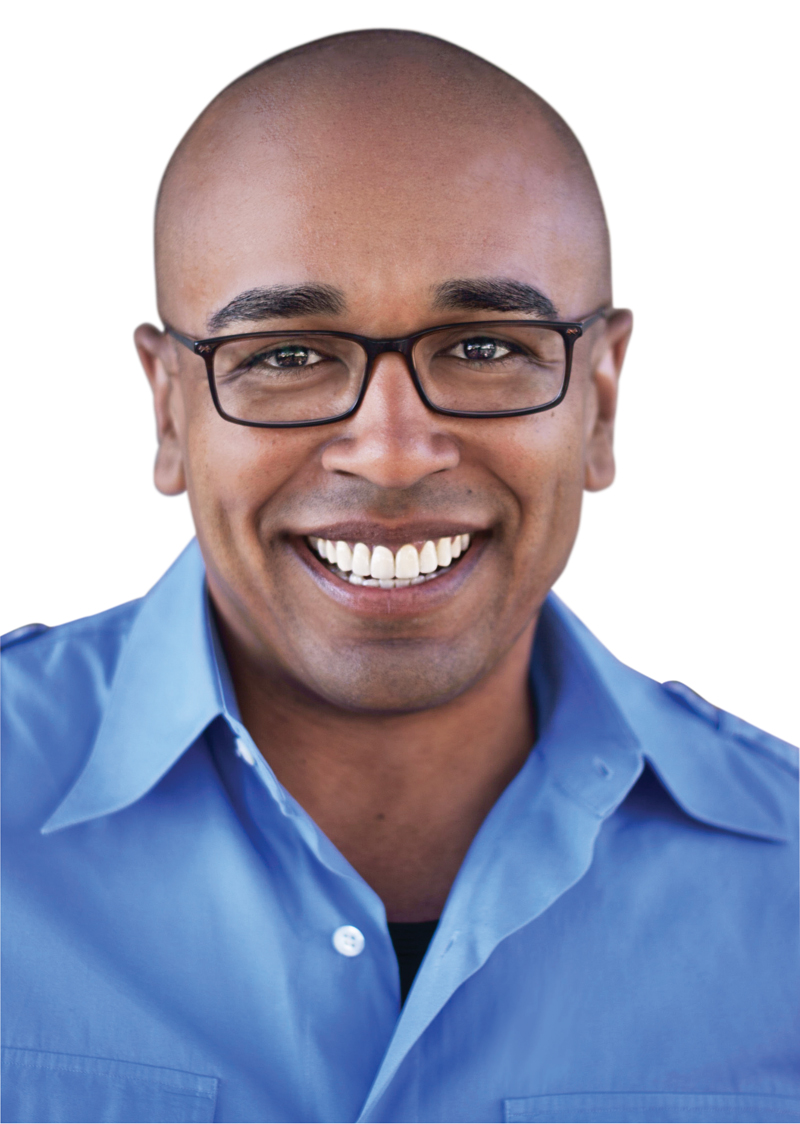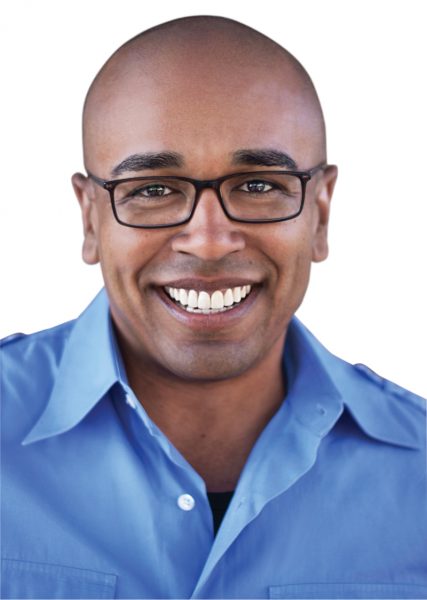 18. LEXY LEBSACK
Senior Editor, Refinery29
SIGNATURE STORIES: The reach this early feature had on "It" hairstylist Anh Co Tran, both because it brought in tens of millions of hits, but also because it was a first step trying to highlight the outstanding up-and-coming hair talent in L.A. And a feature on two morticians, because I got to step out of my box.
SARTORIAL SIGNATURE: Classic, yet eclectic—and very L.A. That means a lot of denim—I'd live in a vintage Levi's Texas Tuxedo if I could!—mixed with designer bags, high street shoes, dainty jewelry, and almost always a leather moto on top.