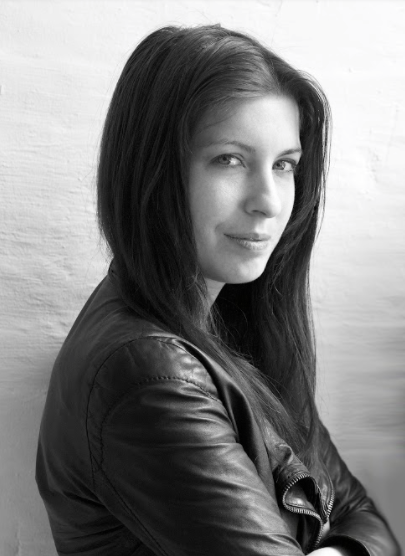 After shuttering her ready-to-wear line Ohne Titel, Alexa Adams is joining athletic wear brand Alala as design director. Before that, the creative served as design director at Karl Lagerfeld and as women's designer at Helmut Lang. Now, the designer speaks about what sparked her interest in her latest gig, her new office digs, and more.
What lured you to Alala?
I spent the past year delving into the athleisure space for several brands and was thinking about what the next step should be. I had already been a fan of the brand, wearing their Captain Ankle Tight, amongst others. When I was approached, it seemed like a natural fit. Alala combines a strong technical element with a distinct fashionable voice. It's the right balance of aesthetics and function.
What do you love most about the founder?
When I met Denise [Lee] in person, she immediately inspired me. She has a laser-focused view on her brand's purpose and direction that I relate to and respect.
What is your favorite Alala piece?
Right now I really love the metallic pieces like the black and silver Cross Back Bra.
Tell us about the new office space!
Being in the midst of Chinatown, it's important to have a serene space to design in. The new studio is open and light with a wrap-around view of the city. It's minimal with textural touches in metal, concrete, and glass.
What is it like going from running your own RTW label to designing athletic apparel/athleisure?
This past year has been a huge adventure and has taught me about following my instincts. I've always been drawn to technical innovation in knits and was only able to explore it to a certain degree before. Once we closed Ohne Tittel, I knew I wanted to make a change and explore new ideas. Getting further into athletics has offered me an ability to go deeper and combine my references with the newest technology.
What is your favorite fitness regime?
I like a variety of exercise to keep me interested. I combine climbing at Brooklyn Boulders with Pure Barre, then go hiking upstate when the weather is nice. I have a goal of hiking every U.S. National Park with my mom in her lifetime.
At Ohne Titel, what was your wildest moment?
Back in 2009, we were invited by Italian Vogue to show in Milan. When we arrived we realized that they had created a custom runway in front of the Duomo for us. It felt really surreal being in such a historic space and showing our work to incredible editors like Franca Sozzani.
Tell us what it was like working with Karl [Lagerfeld].
Working for Karl was a whirlwind, with new projects cropping up all the time. Karl had his photo studio in our office, so we could be working on a design project and look over to see him shooting editorial.
What's your earliest fashion memory?
When I was in kindergarten, the basketball player Moses Malone came into our class and gave us copies of his Washington Bullets jersey. It fit me like an oversized jumper, and I became obsessed with personalizing it with belts and layering. That was fashion to me as a young kid—taking clothing and making it my own.