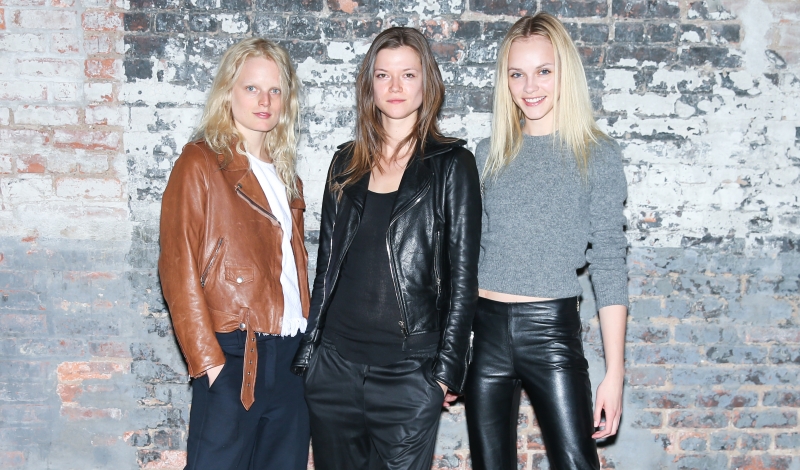 Billy Farrell Agency
Which Mods Turned Out To Celebrate Acne's Latest Book?
|
A crew of indie models put their best off-duty style to the test last night to support Acne's latest tome, Peter Schlesinger Sculpture. The likes of Hanne Gaby Odiele, Ginta Lapina, Sara Blomqvist, Drake Burnette, Kaisa Struss, Laura Love, and Cindy Bruna were among those present. But what's the deal with this book? It's by the artist Peter Schlesinger, who has been a longtime collaborator with Acne's magazine, Acne Paper. The limited edition book, which is produced in Sweden on Japanese paper, is a timeline of sorts of the artist's work from the 1980s on. Not into art books? The duo also collaborated on a pair of silk floral pajamas, which are a personal favorite of Schlesinger's. Although he prefers not to wear them in bed. You can find Schlesinger wearing PJs "at home, in the studio, and walking the dog" but definitely not while sleeping, according to a release. When your pajamas are Acne, it makes sense to want to show them off.