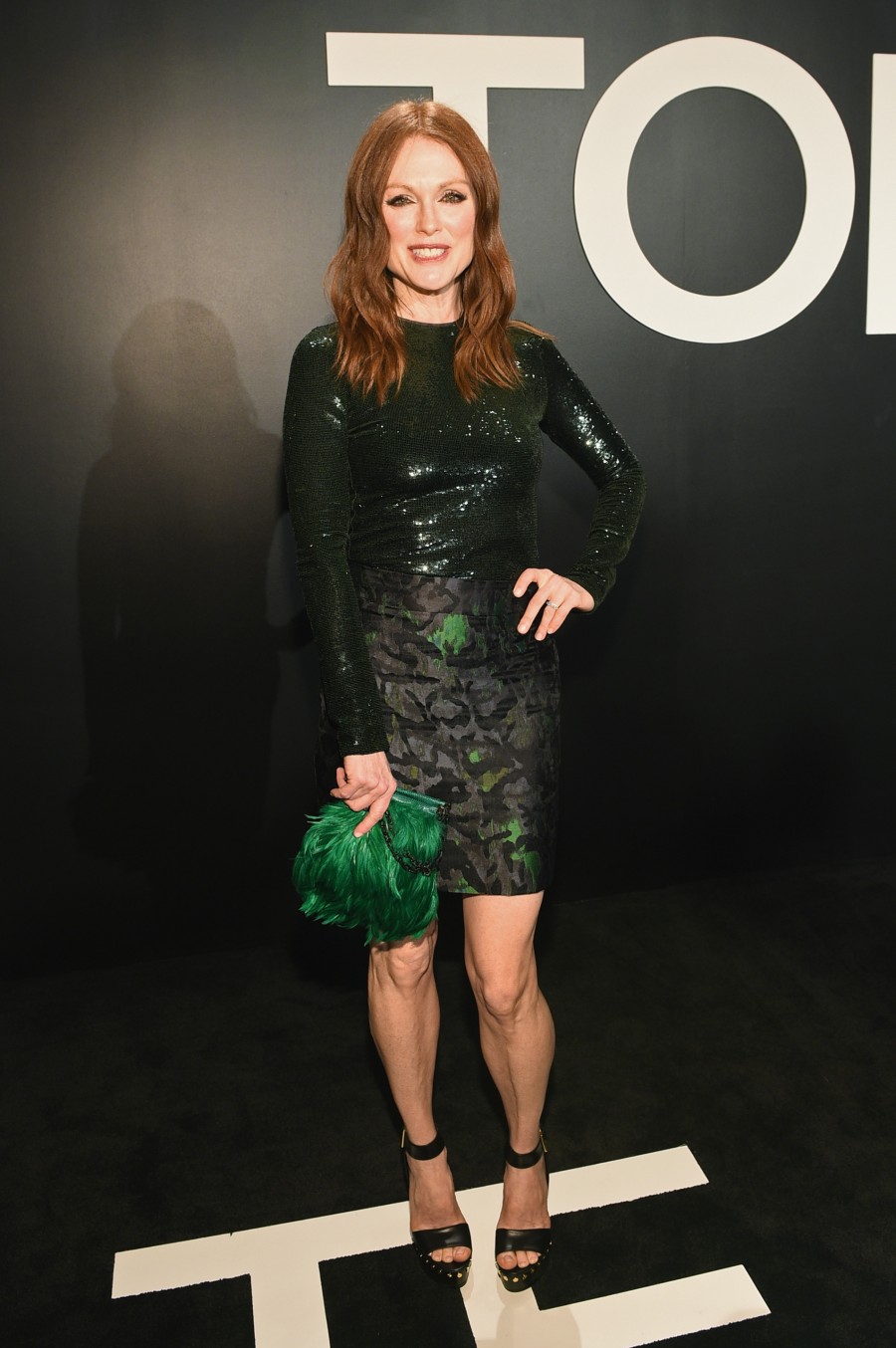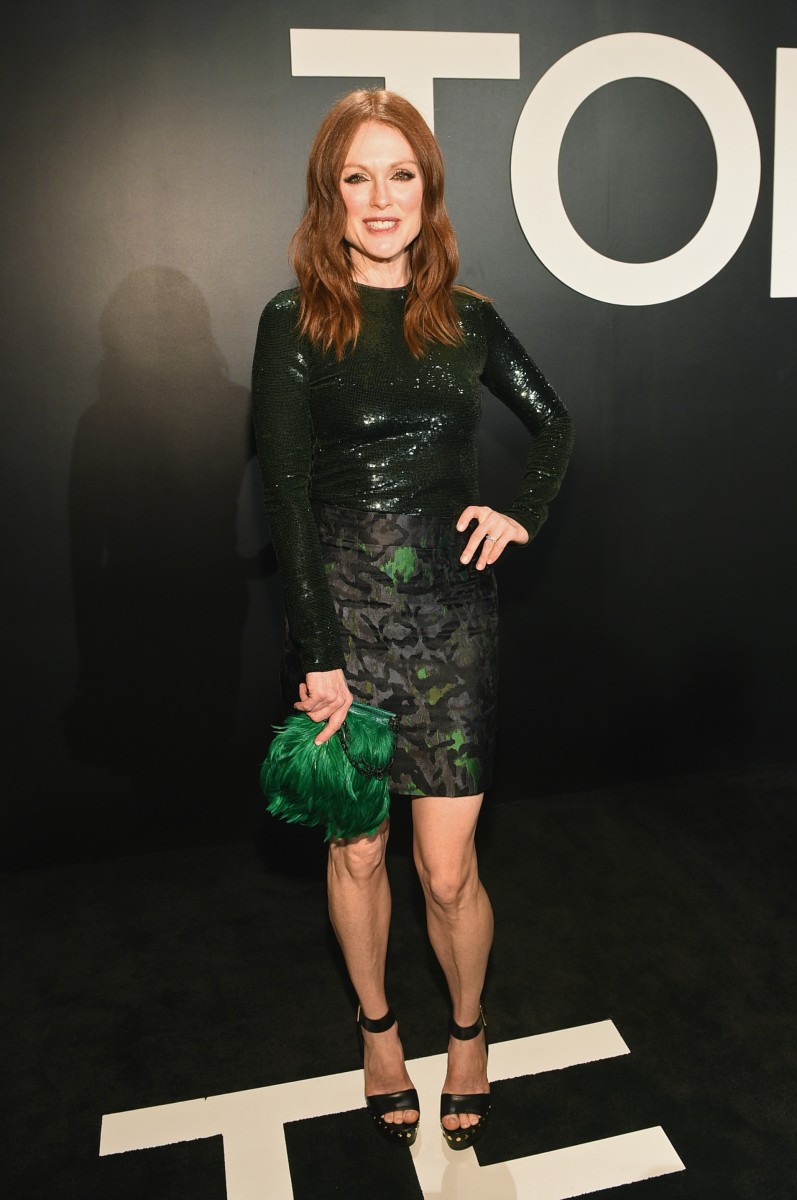 Fresh from the front row of Tom Ford's epic L.A. show last eve, we chatted up Julianne Moore
How did you first meet Tom?
I met Tom in 1998 actually, during the Oscars when I was nominated. He made me a dress. He had a little atelier set up in the Beverly Hills Hotel and he was so warm and so funny and so nice and we've been friends ever since. We've worked together a lot. The guy is remarkable. He has an unerring sense of style but he's also incredibly down to earth. He's such a great friend.
It's a fun surprise that Tom is showing in L.A.
It is very unusual, but it doesn't surprise me because he loves L.A. Tom and Richard [Buckley] have a house here and spend a lot of time here. They're in London and L.A.
Tom Ford is so Hollywood.
Tom is a very West Coast kind of guy!
Everyone knows you're going to win an Oscar on Sunday.
Oh, thank you. That's very sweet to say!