Wende Zomnir launched Urban Decay with Sandy Lerner almost 20 years ago, and over time they've built a beauty empire on edgy looks. Whether it's a buzzy collaboration or a bold new palette, the brand continues to push the envelope, entering ever more glam and daring territory. Zomnir fills us in on the journey and what to expect next…
History lesson! Tell us how Urban Decay came to be.
I had met Sandy Lerner through someone I knew in my aerobics class in Chicago. I moved out to California for a career opportunity in the marketing world. I was just about to quit my job and start my own business and become a freelance writer, and then I got a call from someone who worked for Sandy, who was complaining that she couldn't find any makeup she likes and was threatening to start a makeup company. So I got on a plane and went out there. It was a meeting of the minds. We both wished there was different makeup in the world and thought that we could do something different.
How did you come up with the first tagline, "Does pink make you puke?"
I truly can't remember exactly where it came from. We were doing some mock posters for stores, and that was on there. Everyone was like, We could never run that. I said, Why can't we? It really summed up where a lot of women were at in mid-90s. Everything had been so sweet and perfect. To be feminine you had to prescribe to this notion of beauty. I thought [the tagline] was an in your face way to say you can be beautiful and do it your own way. It was kind of our philosophy with the whole brand. We weren't going to just knock on the door of the cosmetics department; the goal was to knock it down. So I thought "Does pink make you puke?" made the most sense.
Urban Decay is famous for its bold palettes—why did you decide to introduce nudes with Naked?
I had been traveling a lot and was taking the same three neutral shadows along with a bunch of single colors. I thought it'd be nice to have a little quad that had everything that I needed. Then I could take along my more colorful shadows, and not pack four individual neutrals. I asked two people I worked with closely to bring in their four favorite neutrals. We threw them down on the table, and they made this really beautiful palette. The brief was, If you were stuck in a desert island, what four neutral shades would you bring? So we call it the Desert Island Palette!
So if you were stranded on a desert island, what beauty products would you bring?
Realistically, I would bring sunscreen. But figuratively…that's really hard! Last week I would have told you my Zodiac Eye Shadow, but this week I'd probably say my VICE Bad Blood lipstick.
What made Naked such a game changer?
The market was ready for a neutral palette. I think by calling it Naked and by giving it an interesting package we made neutrals feel a little more sexy and subversive. It didn't feel so basic anymore.
You've done some amazing collaborations, with Gwen Stefani and for Alice in Wonderland, to name a few. How do you choose them?
We like collaborate with people or things that speak to us and make sense, that are genuine and authentic. For us, Alice in Wonderland was a perfect fit. Gwen Stefani is someone I've admired since the very early days of Urban Decay and her early days with No Doubt. "Does Pink Make You Puke"…I think that's the same message that [Gwen] was singing about in "I'm Just a Girl." For me, the collaborations and the celebrity tie-ins need to be true to the brand and with people that we'd want to work with.
Is that how you decided to start working with Ruby Rose?
Ruby is another one! I looked at everything she stood for and I thought she was a perfect Urban Decay girl. When I met her, we had a real connection. If I had met Ruby and she was this beautiful person but there wasn't really a spark, we may not have worked with her in the big way we are.
How has social media changed the beauty industry?
Social media has been amazing for the beauty industry. We can sell products we couldn't ever sell five years ago. We just launched color correctors and they blew up.  If I had put those on the shelf five years ago, we wouldn't have sold any because people wouldn't have known how to use them. Beauty influencers have taught the average customer how to use and try products that they never would have before. It's encouraging people to use makeup to express themselves.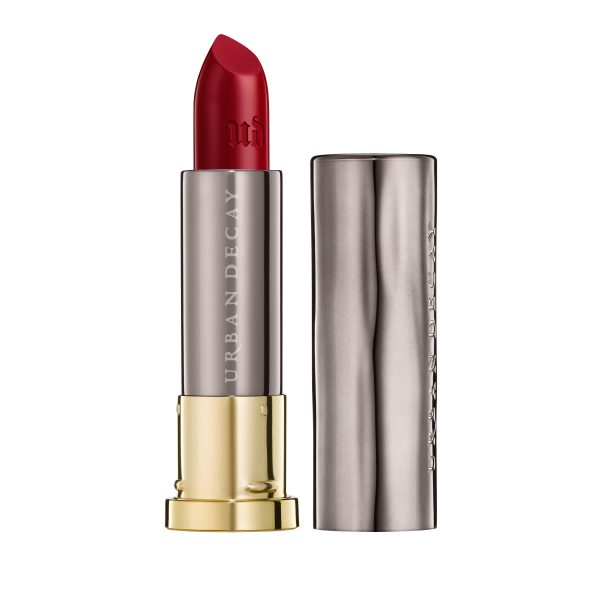 What was behind the launch of VICE?
We'd been successful in the eye category and I'd always loved lip as well. We just hadn't pushed the gas on that. We've gotten bigger and it has allowed us the resources to do a launch like that.
Which VICE lipstick is the most popular?
Backtalk!
How did you develop the VICE mobile app?
We told our web team that we wanted an app where you could try everything on. We have such great creative people in our organization and they came to us with so many other ideas, like how to suggest other lipsticks based on what you try.
Any tips for rocking bold lip shades like purple or blue?
It's all about application and confidence. Number one, make sure your application is perfect. You can't slap it on like an afterthought. I always recommend using a liner to get your lip line perfect, then filling in with that same liner, and using a lipstick on top. The other piece of it is tough. If you're going to rock a blue lip or a bold purple lip, you just have to do it with confidence. You have to feel good about yourself when you do it.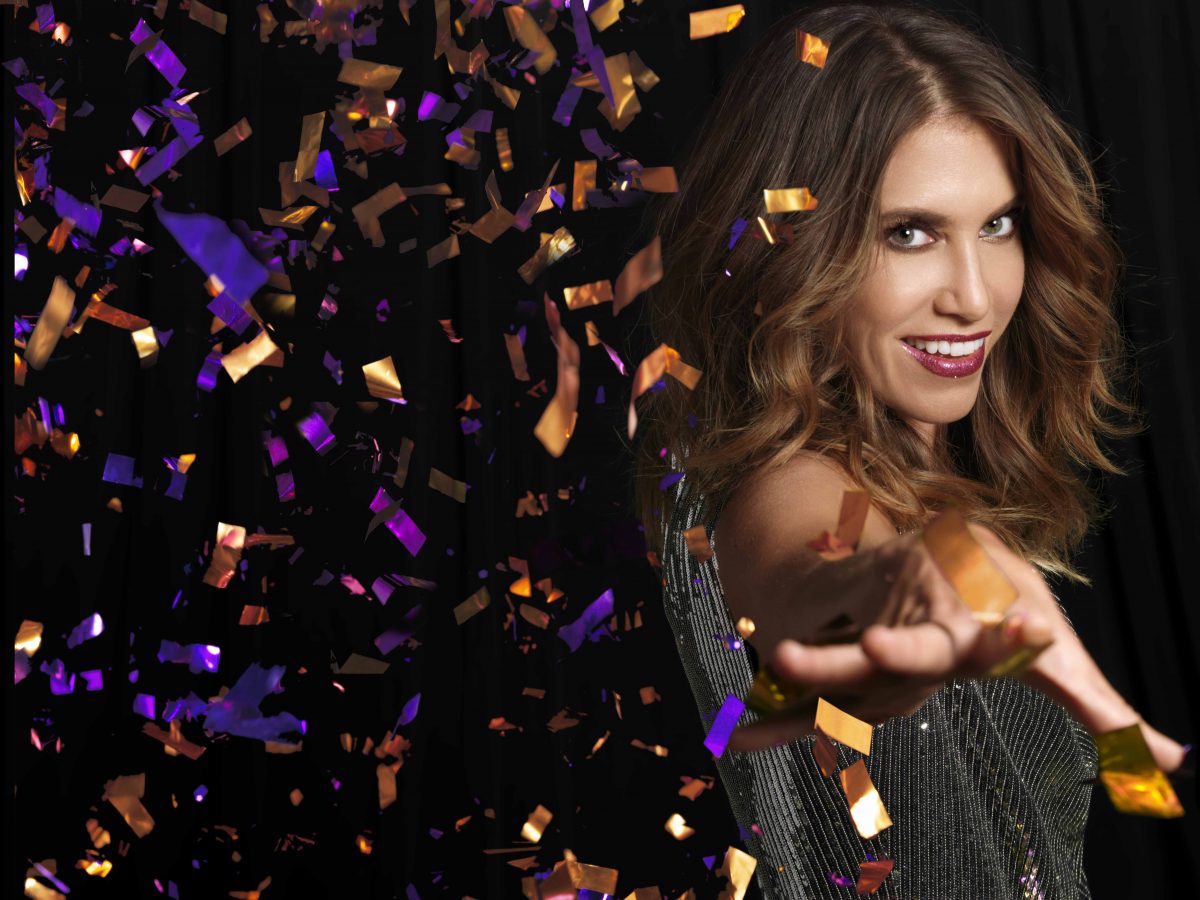 What's your tip for experimenting with new products?
I always tell people if there's something you want to experiment with, try it right before you go to bed. You're going to wash your face anyway so try things and make sure you feel good with that look before you take it out into the world.
Any beauty trends you wish would make a comeback?
I always wish for glitter to come back in a good way.
What will we see next?
We're launching Fall! We have a Moondust palette and liquid liners in 20 shades. Moondust is our top-selling eye shadow, and our customers have been asking us for a Moondust-only palette forever.