Today marks supermodel Karlie Kloss' 23rd birthday! It's hard to believe that the six-foot-one beauty is only 23, considering her beyond-impressive list of accomplishments. She continues to show her face everywhere, from fashion weeks around the globe and multiple magazine covers to a plethora of fall/winter ad campaigns, to name a few. All in all, Kloss has had a pretty amazing couple of years. In honor of her birthday, we've rounded up our 'Top 10 Karlie Moments' below. Happy birthday, love!
Where it all began: She walked her first runway back in September 2007 for Calvin Klein's spring 2008 show.
Did you know … at 16 years old, she starred in a 2007 ad for Abercrombie Kids shot by Bruce Weber?
Focusing on all-things career and friendships, the mod landed the cover (and a feature spread) of Vogue's March 2015 issue with bestie Taylor Swift.
She launched her own line of cookies–Karlie's Kookies, that is–with Momofoku Milk Bar in 2012, bringing batches of gluten-free, dairy-free kookies for her mod pals to nosh on at shows backstage.
On top of attending Harvard Business School, Kloss is now enrolled in NYU's Gallatin School of Individualized Study. Talk about beauty and brains!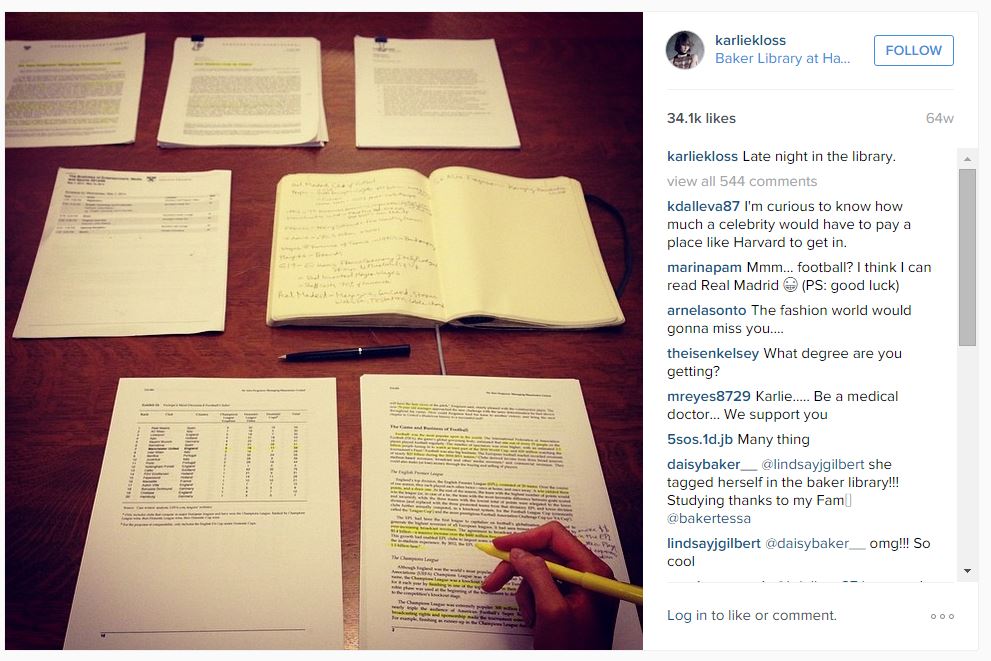 She killed it at the Victoria's Secret Runway show in 2014, marking her final show before giving up her wings a few months back.
Yep, she's tapped into design too! Kloss collaborated with Frame Denim to design the Forever Karlie jeans collection in 2014, available here.
The Chicago native was named the face of L'Oréal Paris in 2014.
Her most recent venture? A YouTube channel titled 'The Klossy,' giving viewers an unfiltered look at her life.