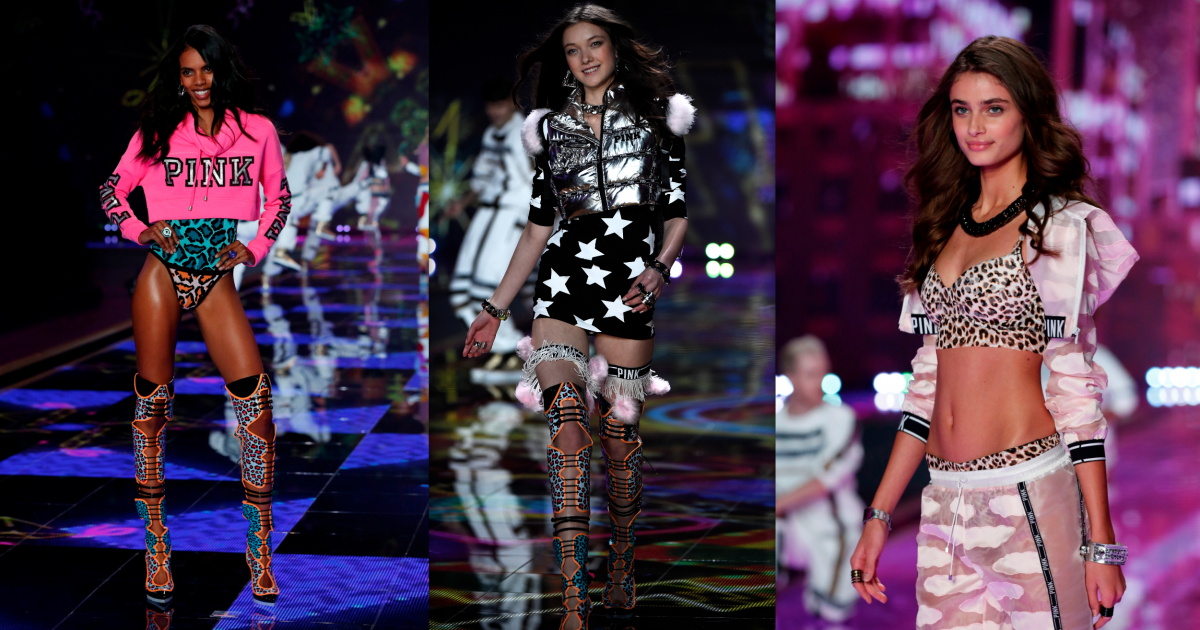 They aren't Angels quite yet, but yesterday's Victoria Secret Show in London welcomed some girls on the runway who could be the next Karlie, Doutzen, and Adriana. The Daily met 3 fresh faces all from IMG Models: Taylor Hill, Yumi Lambert, and Grace Mahary before the show of all shows to get the 411 on their background, how they got those bods, and what they planned to eat after the show. Remember these names…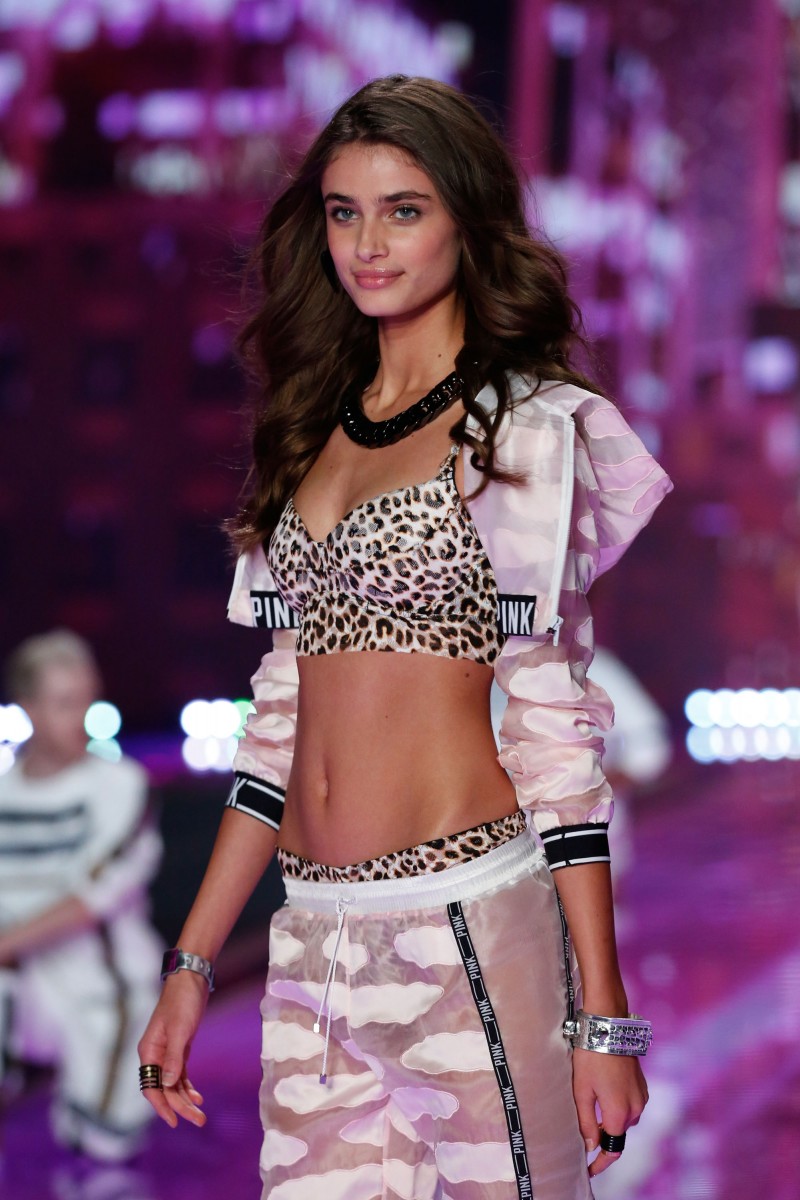 TAYLOR HILL
You were discovered in a pretty interesting location…
I was scouted in my home state of Colorado at a dude ranch, which is pretty much a horse ranch where you can stay and take care of a horse like you own it. My family and I were there one weekend and it just so happened that a photographer and rep from a modeling agency was there on location for a photo shoot. He saw me with my mom, came up to us, and told my mother that I needed to move to New York right away and start traveling the world as a model. All I could think was, "Whoa! What are you even saying? I can't be a model. I'm just a 14 year-old kid from Denver." He was really persistent though and gave my mom his business card. He told us to look him up and find out everything we could about him before giving him a call. So we did just that and a few months later I flew out to L.A. He shot some photos of me to send to agencies and I signed with one two days later. Six months after that I signed with IMG Models and I've been with them ever since!
Are you nervous for the show?
I'm so pumped to be a part of something as huge as the Victoria's Secret Fashion Show. It's an honor and a dream of mine. It feels more like my first photo shoot rather than the first day of school. It's something completely new to me and I can't even imagine what it's going to be like.
Any Angels you look up to?
I look up to Adriana Lima the most. She's so fearless and naturally beautiful and sexy. She kills it every year in the show and continues to kill it all year long, which is so inspiring to me. I love a good work ethic and that's one the most attractive qualities she has in my opinion.
How did you prepare for the show physically?
I've tried yoga which I love because it's a slow and calming workout that secretly kills the next day. It's great because you don't realize how difficult it is when you're doing it. I also do Crossfit as my main workout to train for the show because it's really intense and I love a good challenge. It gets me pumped and has made me feel ready for the show. I haven't tried something that I've hated so far but one thing I definitely don't like when it comes to working out is going to a regular gym by myself. I don't feel like I get enough done on my own and being in a class setting is more motivational.
Have you ever been to London before?
I went once when I was 15 and I've been two other times, both times for London Fashion Week. I really love London and its rich culture — it's probably one of my favorite cities. One of my favorite spots in the city is Buckingham Palace. The gardens surrounding it are so beautiful and I love the scenery and architecture.
 
What's the first thing you'll eat after the show?
A huge piece of chocolate cake with a side of vanilla ice cream!
YUMI LAMBERT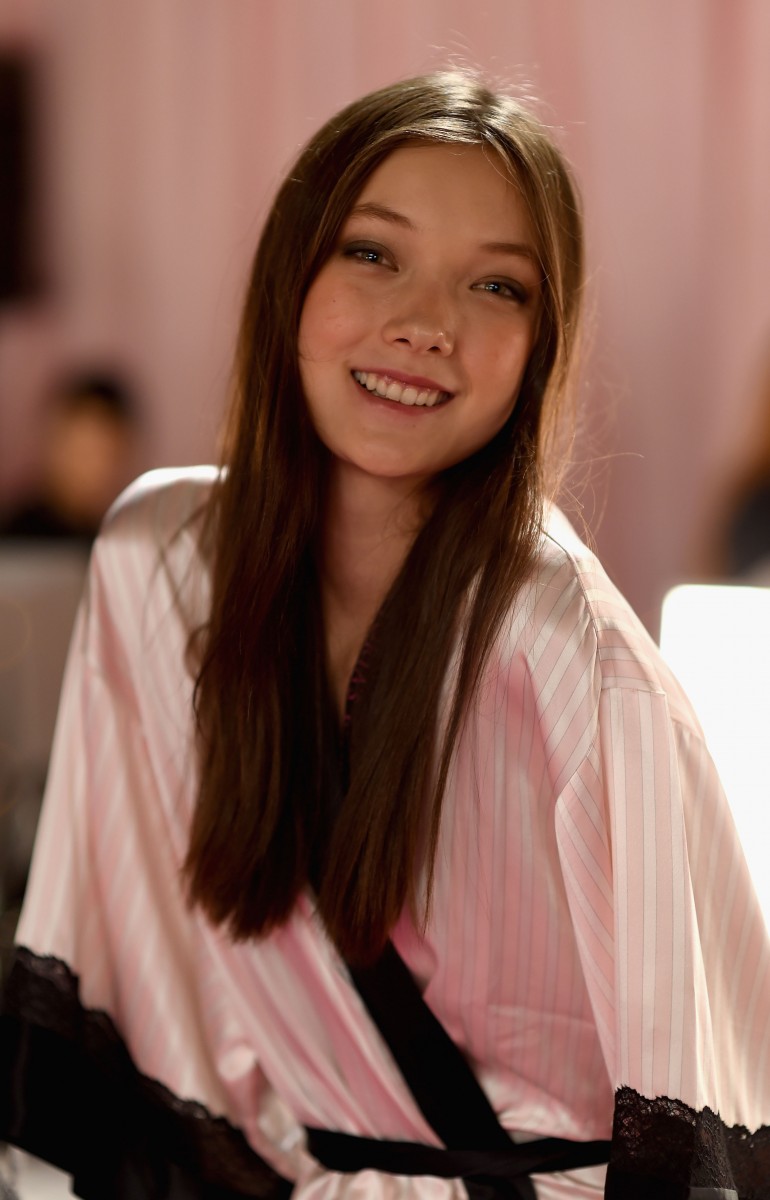 How'd you break into the biz?
My friends were always telling me that I should try to be a model. One day, I just decided to go to an agency in Belgium and it worked!  They signed me right there and then.
Do you have a favorite Angel?
That would be too hard to choose! For me, the Victoria's Secret models are an incredible group of women, and I really admire and look-up to all of them.
How have you gotten into shape for the show?
I've tried cycling classes and I love it!  It's way more fun to do it with friends than to do it alone!
Have you been to London before? Any favorite spots in the city?
I've been in London a few times but only for work, so unfortunately I haven't seen too much of the city.
What's the first thing you'll eat after the show?
Barbecue! Lots and lots of barbecue!
GRACE MAHARY
How were you discovered?
Originally, I'm from Edmonton, Alberta, Canada. On a summer trip to Toronto, I was scouted while shopping in a mall with my mother. Neither of us had any idea what to expect, so it's been a whirlwind experience. Back then, I definitely never imagined I'd be walking in the Victoria's Secret show!
How are your nerves?
Even after walking in a few high fashion show seasons, I'm still nervous for this runway. The Victoria's Secret Fashion show is like no other.
Are there any Angels you've gone to for advice? 
I would love to ask Doutzen Kroes about her workout regimen. She is one of my favorites and has this healthy glow. She represents a beautiful, fit, and confident woman as so many of the Angels do!
What's your workout of choice?
I tried salsa dancing for the first time, and let's just say my awkward footing needs some work! I did however pick up a new Pilates techniques that I now swear by to keep fit!
Have you been to London before? Any favorite spots in the city?
I have been to London for work, so I've never had time to truly explore. I do remember once getting to enjoy the international market and food stands near Bricklane. My eyes lit up when I saw that there was an Eritrean/Ethiopian food vendor!
What's the first thing you'll eat after the show?
Something sweet! A yummy dessert to top off the most incredible show of the year!
You can catch the VS show on CBS on December 9th.