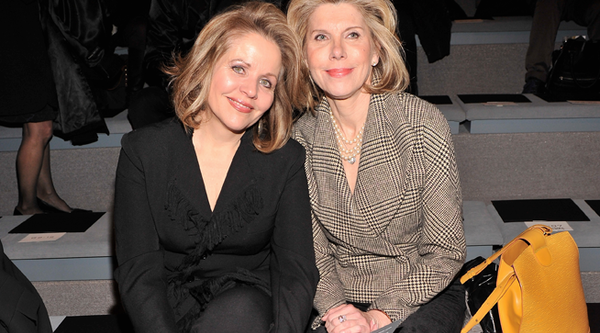 Theater Talk! With Renée Fleming and Christine Baranski
|
Comparing theater and runway grinds! With Renée Fleming and Christine Baranski at Vera Wang…

What did you think of Vera's show?
Renee: It was extraordinary. So much variety! Vera's an inspiration to all women. I love her career. This is Christine's first show, which is insane!
Thoughts on your very first runway jaunt?
Christine: It's like theatre ultra light, because it's this mini event. It's very theatrical. You have the audience, the excitement, and those beautiful girls.
Renee: We get three hours to prove ourselves!
Christine: They do it in 10 minutes! For our age, that's kind of perfect!