Another gem you might've missed from our print issues during the whirlwind of fashion month! If you love something, set it free, a wise chicette once said. And so it is with Tavi Gevinson, the fashion blogger-turned-cultural phenom who first captured our hearts in the late aughts. Now starring in the Broadway production of Kenneth Lonergan's This Is Our Youth through January, she belongs to Broadway. We didn't realize how much we missed her until we camped out at the Cort Theatre and quizzed a few of her fans.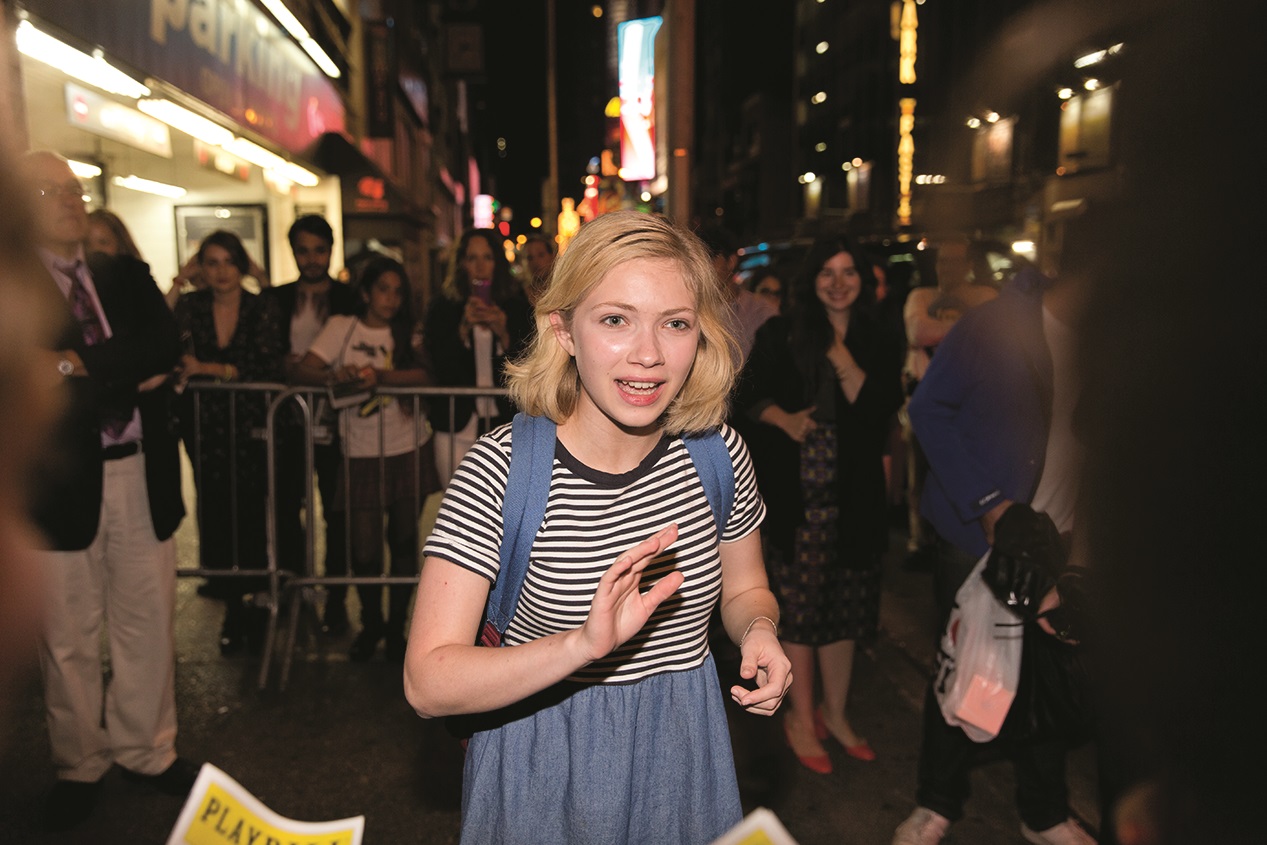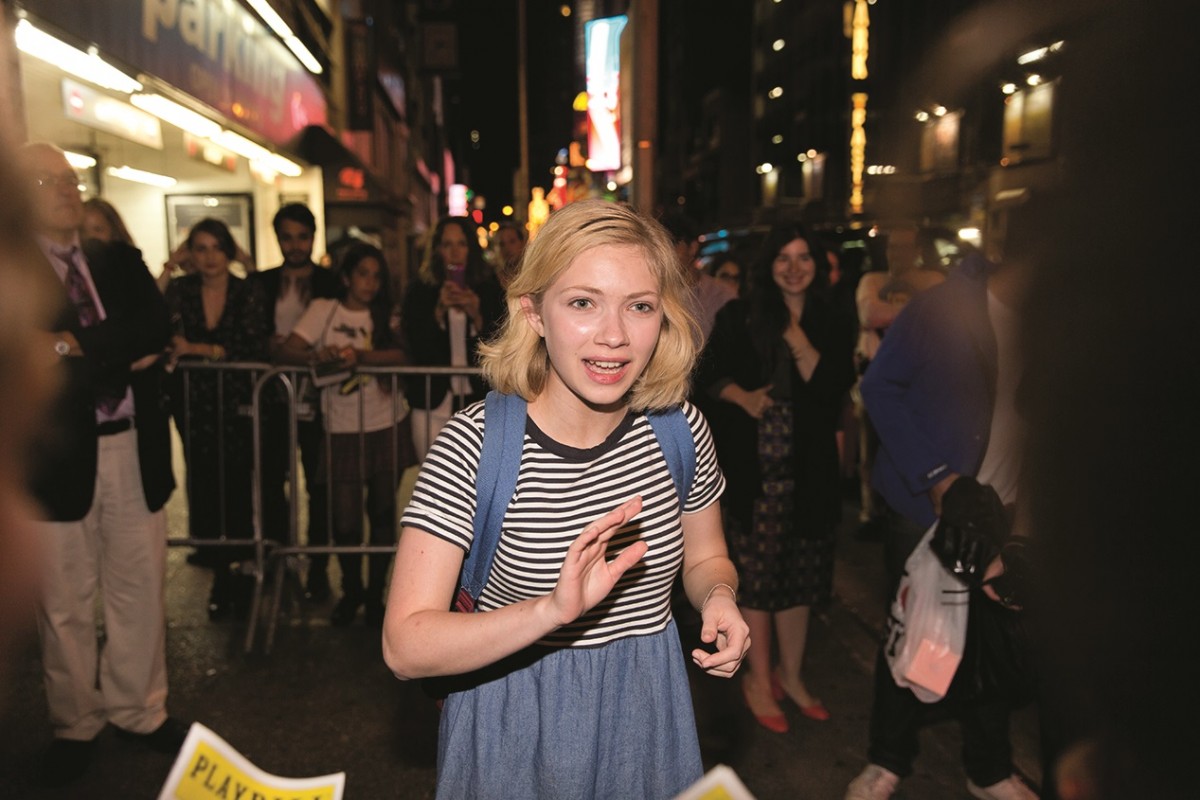 Tavi Greets Her Public!
After the show, more than 40 fans were waiting outside, anxious to get a peek at fashion's pint-size prodigy. (Sorry about the photo. A cop asked us to turn off our flash.) Tavi thanked everyone and apologized for "kidnapping" someone's Sharpie. Multiple awkward selfies were taken. Moments later, a town car whisked her into the New York night, presumably to Sardi's. But we did manage to fire off a question!
The Daily: Which is harder: blogging or acting?
Tavi: Acting! Definitely!
… And like that, she was gone.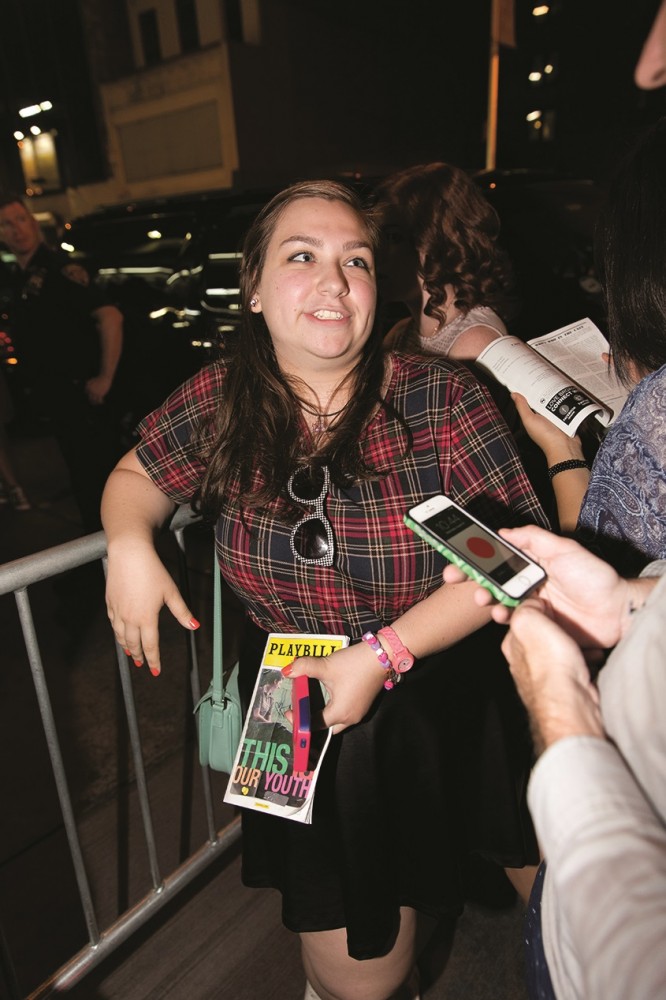 Adrianna Harris, 18, Student
Did you come here to see Tavi?
I did. She's from Rookie, which I got into about a year ago. I agree with everything it stands for. It's part of who I am.
Are you surprised she ended up on Broadway?
She's one of those girls who can do anything. So, no, I'm not surprised.
What other roles might she play? Mame Dennis in Mame?
I don't even know what that is!
That's sad. Angela Lansbury, hello?
Oh, I love Angela Lansbury!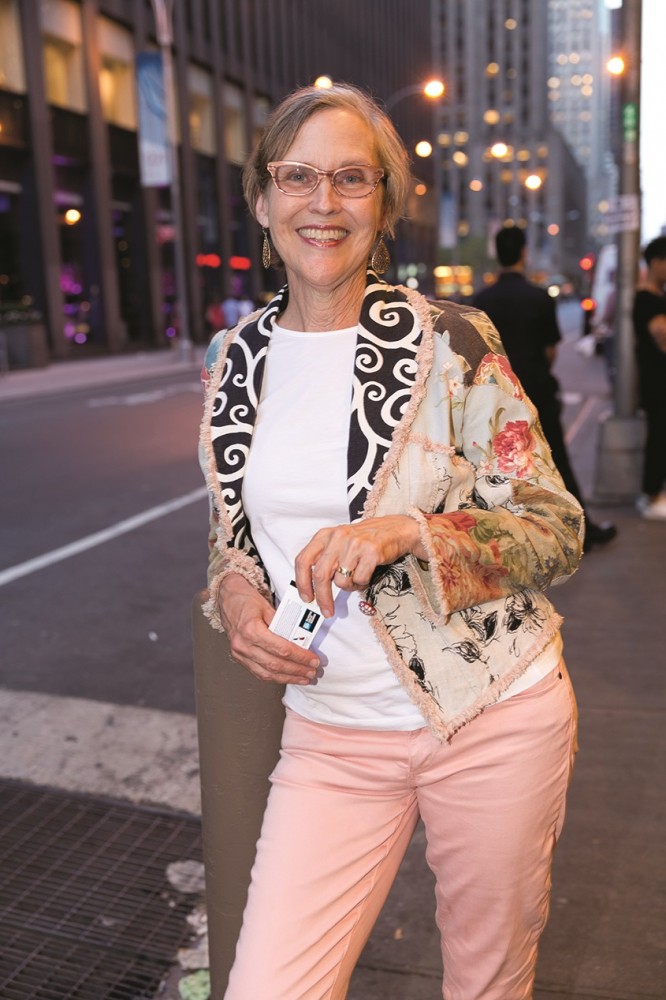 Nancy Vaughn, ageless, retired
What made you come see the show?
I read the review in New York magazine.
Did you read the Tavi cover story?
I didn't see that, but I love everything the Steppenwolf Theatre Company does.
So what do you know about Tavi?
I'd actually never heard of her. Wait, was there a story in The New York Times about her?
There have been several.
Okay, then I guess I do know about her.
Do you blog?
Do I look like someone who blogs?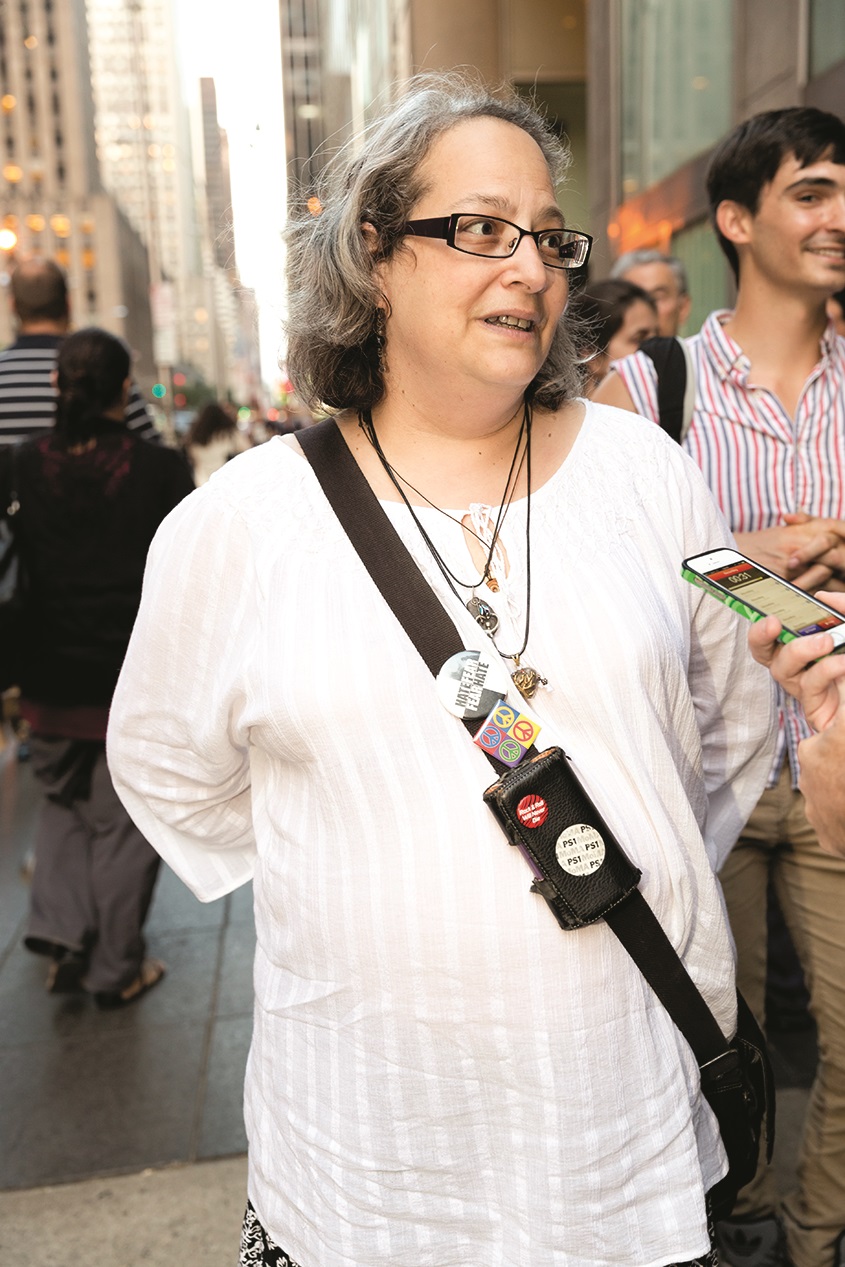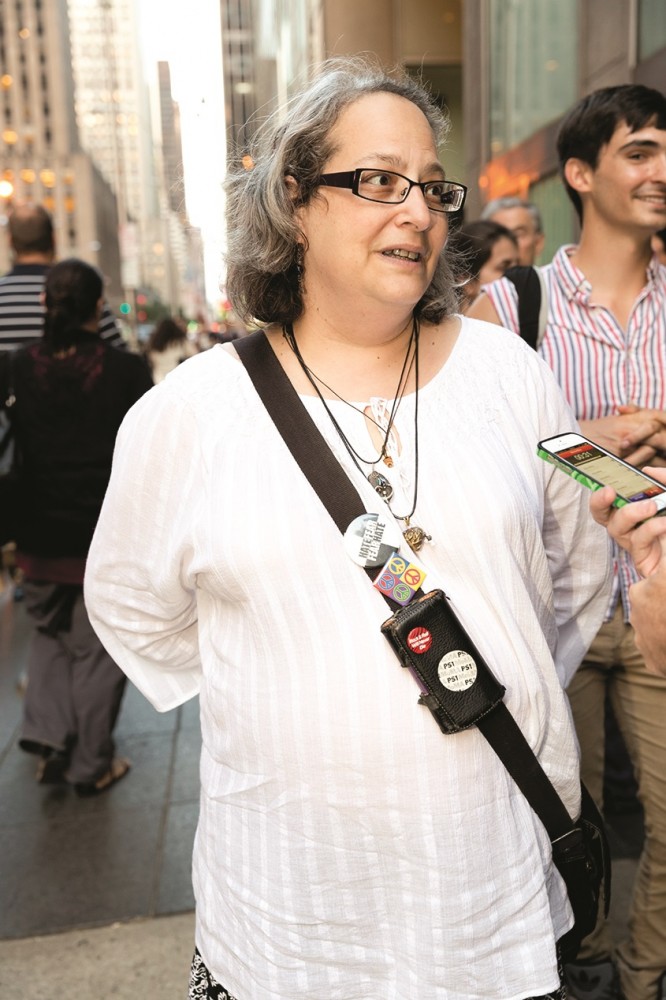 Name Witheld, 57, baker
What brings you to the theater?
I just sold my apartment and I'm moving to Colorado. I never thought I'd live anywhere else.
What do you know about Tavi?
Nothing.
Knowing nothing, do you think she could play Stella in Streetcar?
Does she have the chops? That's a pretty intense role. Women don't always get the juicy roles, so it'd be great to switch it up a little.
Tavi as Hamlet?
Sure, why not?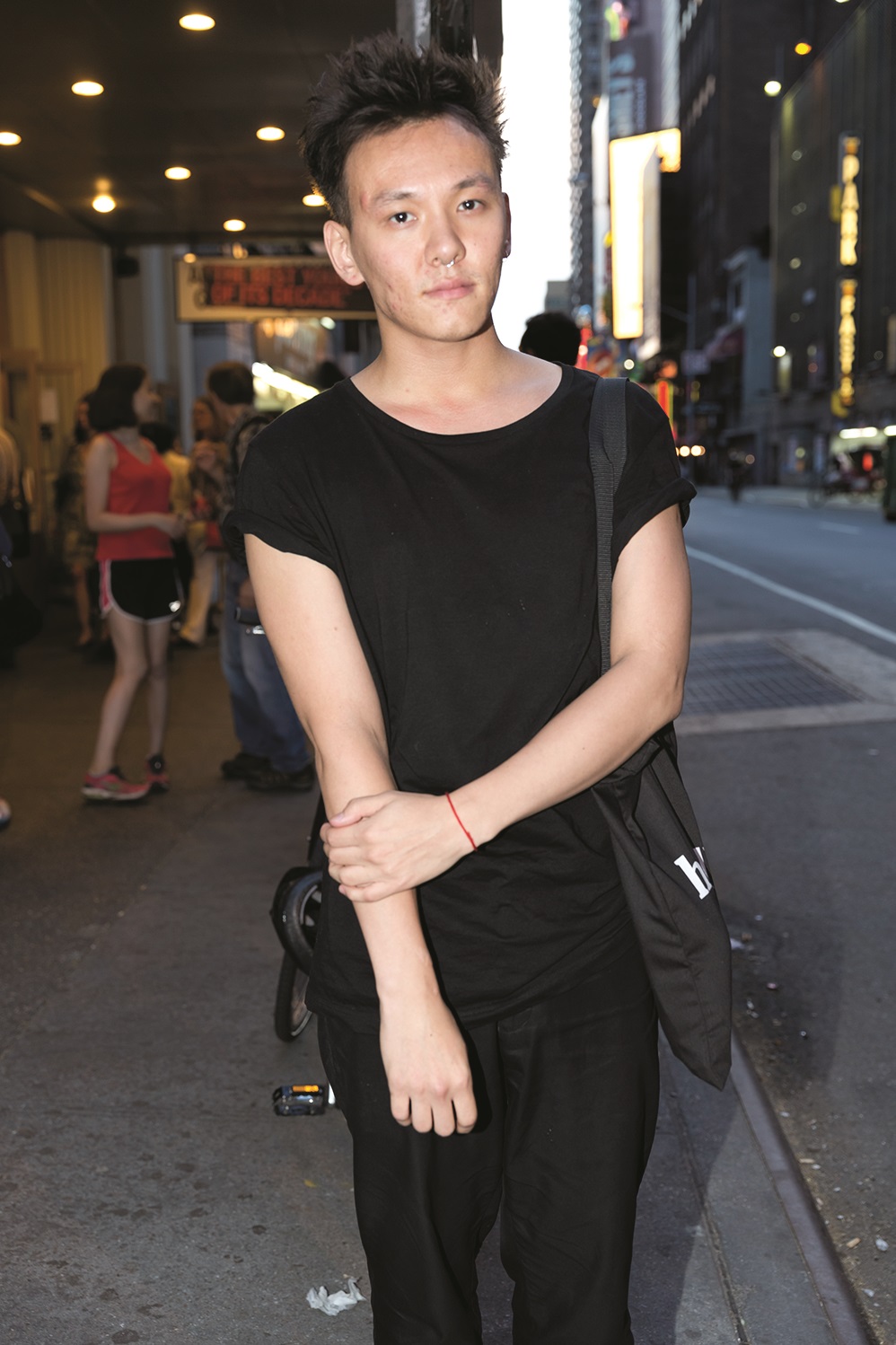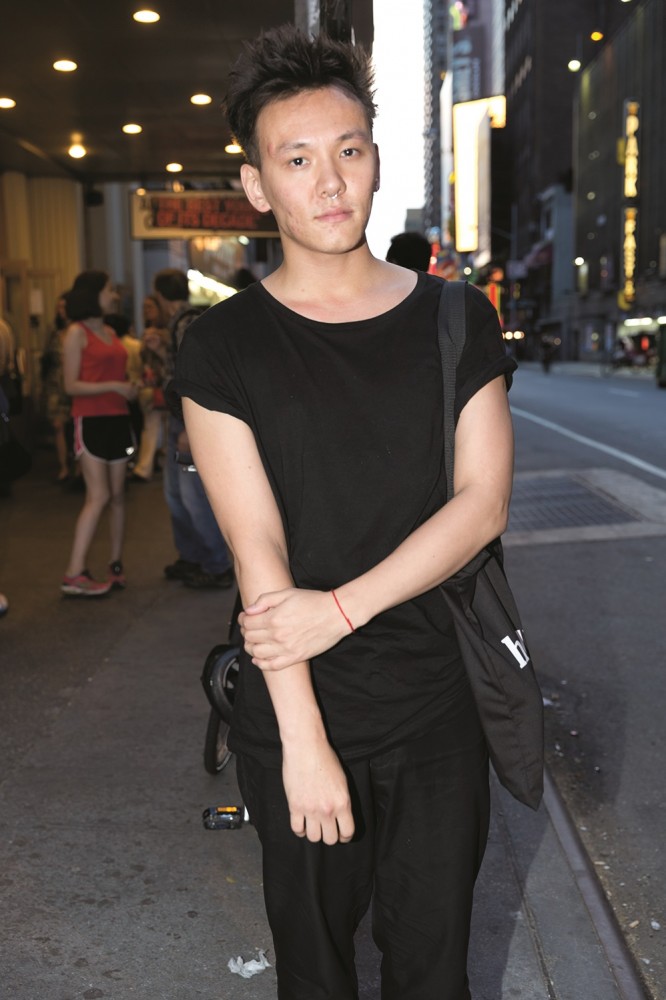 Hanakl, 20, student
What brings you here?
Tavi! I'm a big fan.
What do you love about her?
She's different. She used to be in fashion and now she's acting on Broadway. Isn't that everyone's dream? She's only 18!
Is Broadway the new Condé?
What?
If Bryanboy wanted to act on Broadway, what show would you cast him in?
Priscilla, Queen of the Desert.
How do you think Tavi will fare as an actress?
I read the out-of-town reviews and everybody is saying she's amazing, but I have no expectations.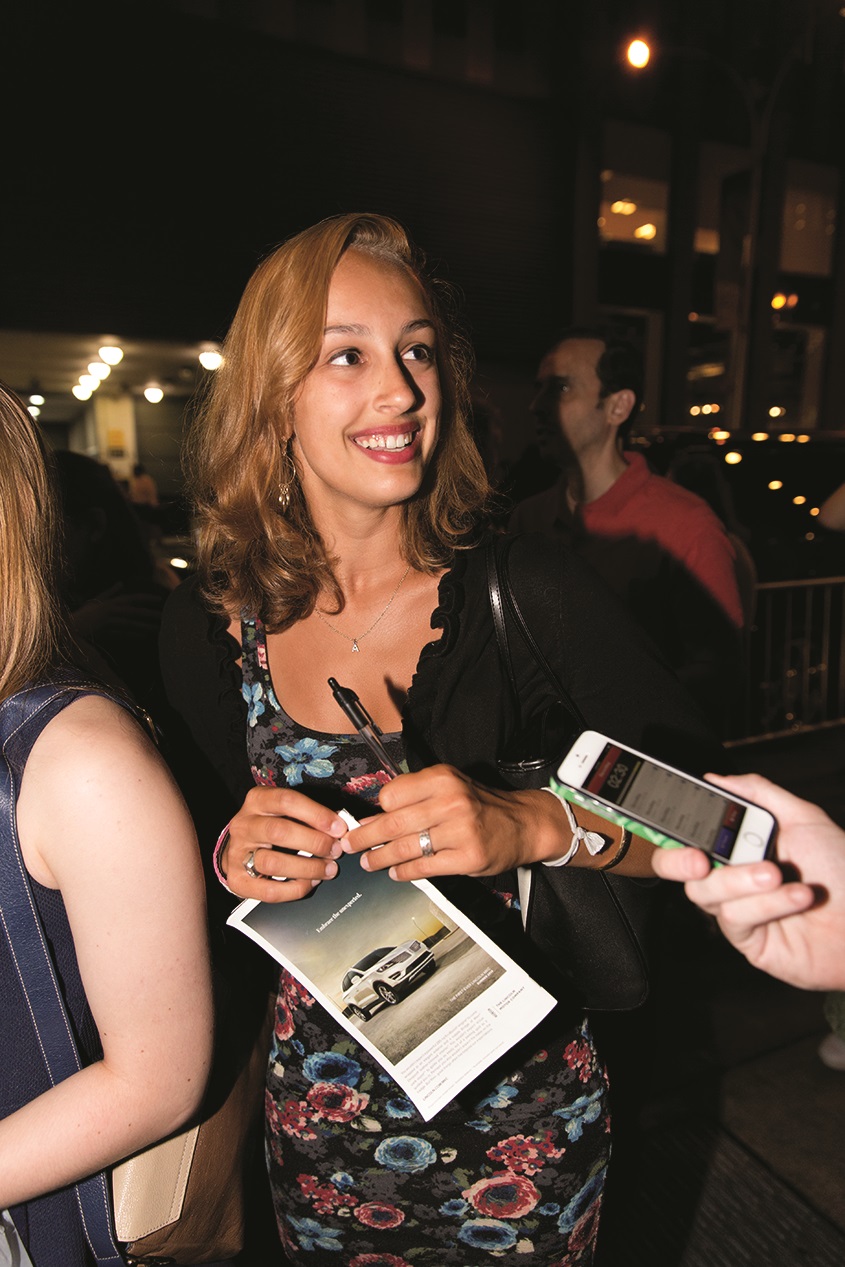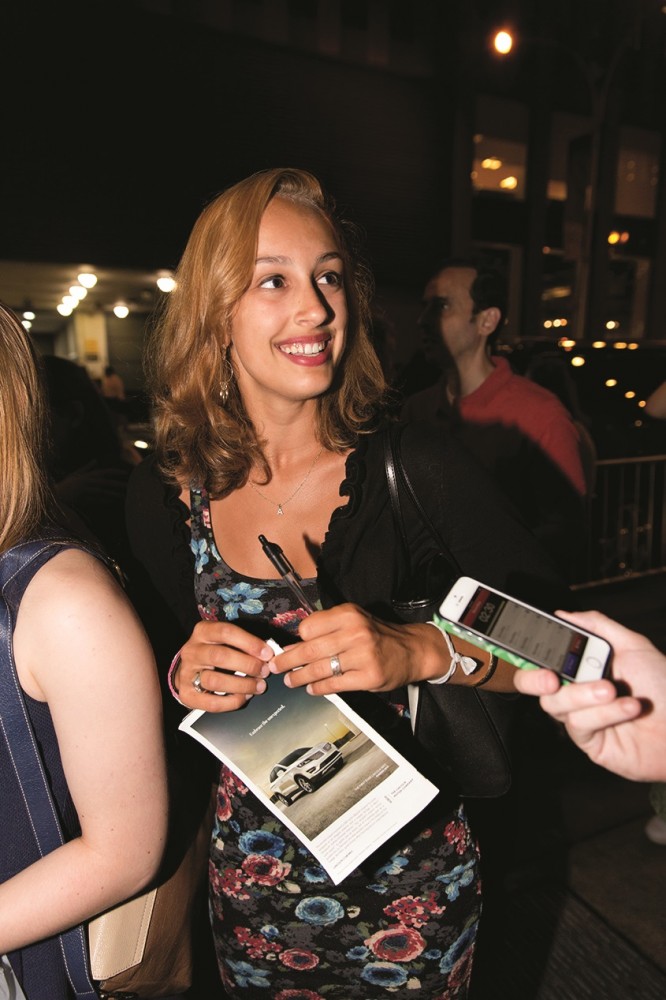 Agnes Carlowizz, 19, Barnard Student
Were you here to see Tavi?
I was, though I'm more of a Michael Cera fan.
How was her performance?
It was really strong.
Do you think more fashion bloggers should try acting?
If that's what's right for them. It's not an easy thing to do!
Are you going to ask her for an autograph?
Of course I am. Come on!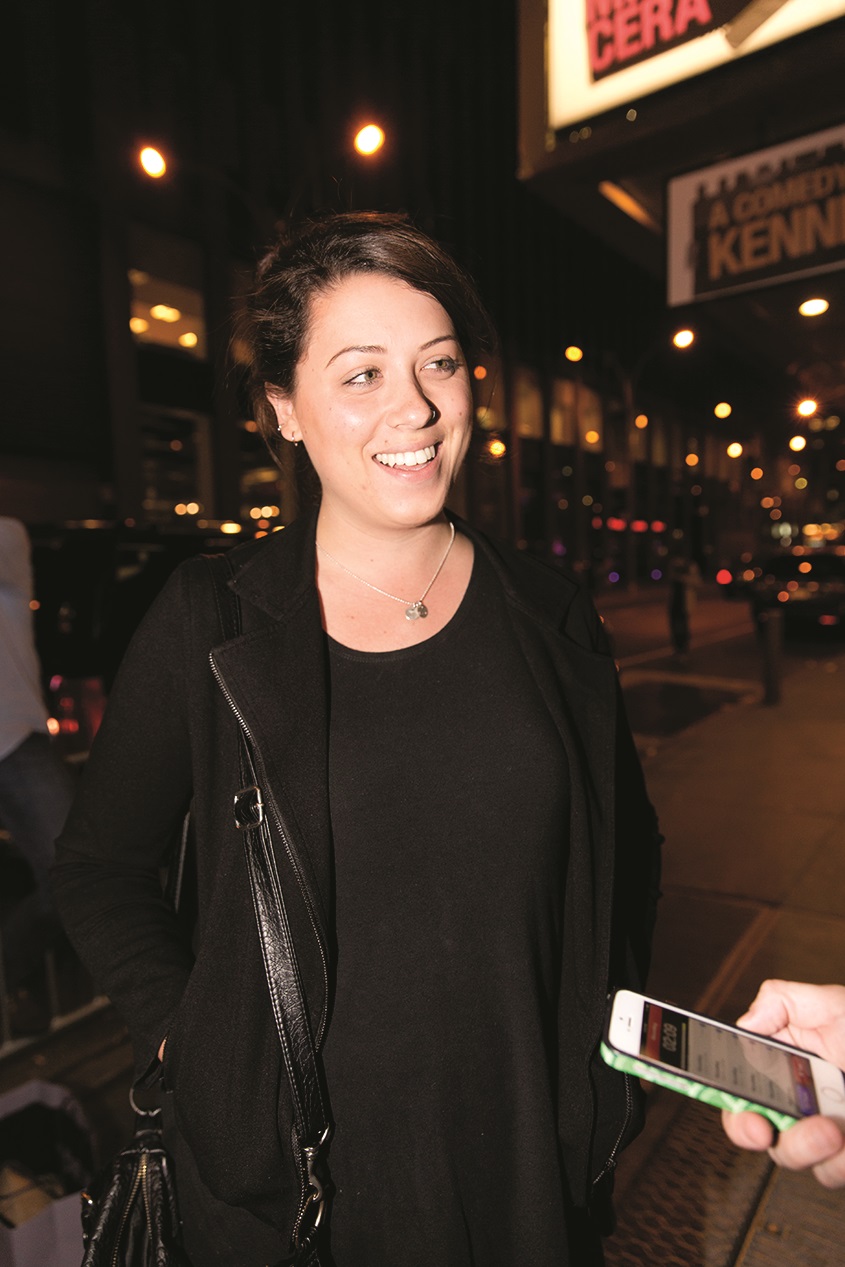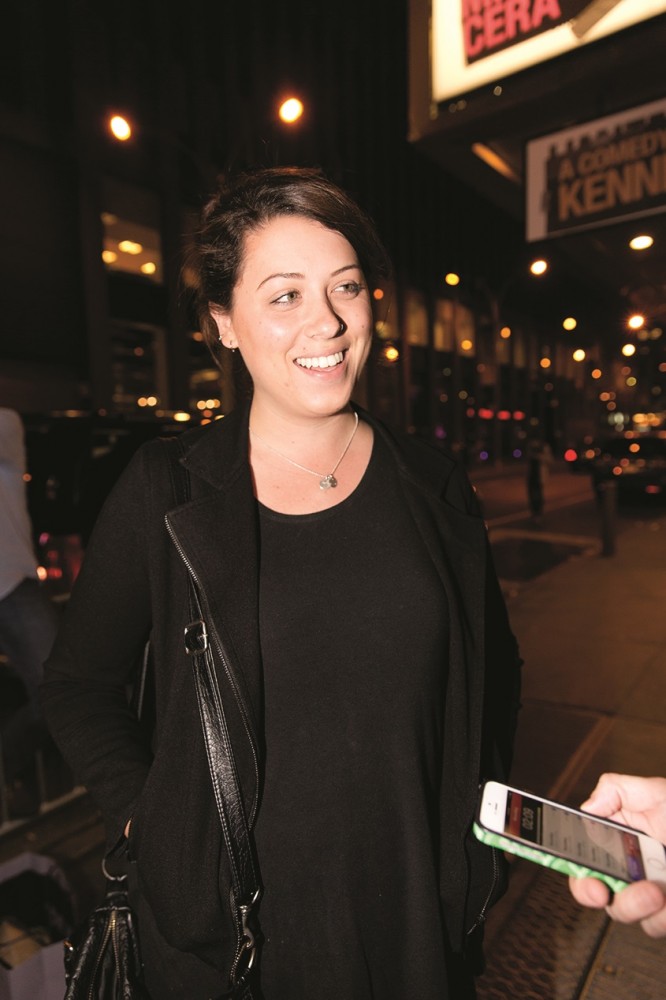 Megan Patsel, 21, Student
Pop quiz! What did Tavi do before she hit the boards?
She was a fashion blogger.
How was she?
I think she's talented. I'm jealous!
What other roles could you see her in?
She reminded me of Michelle Williams with her hair. I just saw Cabaret and she'd be a good Sally Bowles.
You should work in Hollywood! Have you ever blogged?
Just about nail polish.
Charlotte, 22, intern
Did you know of Tavi before you saw the show?
Not really, but kind of. I looked her up because of the show.
Bloggers-turned-actors—is this a new trend?
I hope so! I run a plus-size fashion blog, so I hope that leads me getting onto Broadway.
What's your blog?
Fat-Sass on Tumblr.
What other roles can you see Tavi in?
She could do the sister from Next to Normal if that comes back. Maybe Cinderella?
Lily Grossberg, 17, student
What was it like to finally meet Tavi in the flesh!
It was pretty cool, I guess. Being from New York you meet a lot of famous people.
Do you think she'll win a Tony?
I doubt it. It's her first role!
Who are you wearing today?
A T-shirt from camp and pants from Forever 21.