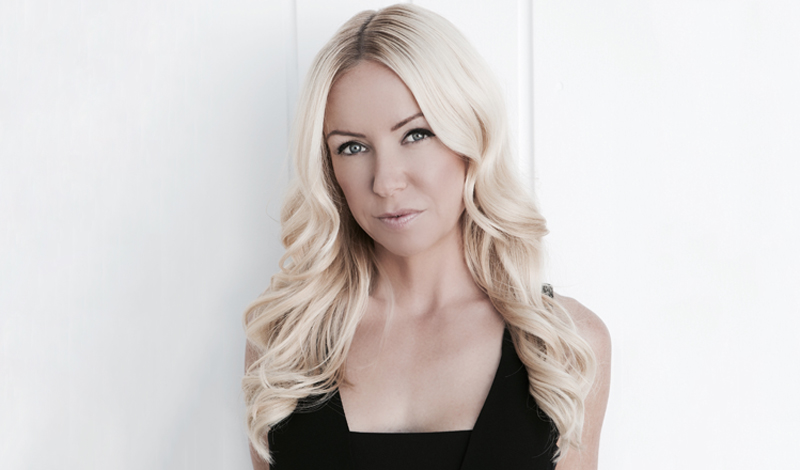 Ever wondered what it's like to be a professional "nose"? Well we've gone one step further and tracked down Traci Arntsen, aroma-connoisseur and the genius behind the popular Voluspa line of candles and fragrances. Here, she divulges how she's kept things fresh since 1999…
Tell us, what's new with you and Voluspa?
Every day is an adventure with my three awesome daughters and there is always something new or crazy happening with them! Voluspa is continuing to grow both here in the States and abroad. I had so many people tell me this year how cool it was to see Voluspa in South Africa! [My husband and business partner] Troy is taking a trip there in early 2016.
How did you first become interested in aromatherapy?
I worked for an aromatherapist and always had a passion for flowers and botany in general. The first two days I worked in aromatherapy, it was my 'job' to walk the aisles and experience over 100 or so essential oils in our inventory. I was hooked by the end of my first day.
Is there a scent you can't stand?
Sweet, syrupy berry…Ugh.
What perfume did you grow up wearing?
Ha! I'd date myself big time by divulging that. Now I love Tubereuse by DSH perfumes, Water Calligraphy by Kilian, and my discontinued Pink Fatale perfume.
Remind us about that time you sewed 500 silk bags for Saks…
Their gift department wrote one of our first big orders. Troy and I stayed up all night for nearly a week straight, him pouring and perfecting all of the candles while I hand-sewed each velvet bag with a satin ribbon tie. I literally made them in our living room, and we packed it all up and shipped it out of our garage. They sold them all. It was as close as I'll ever come to my dream of designing handbags!
What was the turning point for the company?
We developed a collection called The Basic, which focused on our unique fragrances, and that's it. All of our previous candles had been designed with gifting in mind, and they were packaged in jeweled boxes and silk bags. The collection launched us as a serious fragrance house for wax and established Voluspa as a year-round product.
How do you curate the scents?
First I develop. I start with a concept and then design each of the ingredients I want to include with a lab. Each ingredient—vanilla, for instance—is designed specifically for the fragrance I have in mind, like including more of the husk for richness, or isolating the bean for sweetness based on what I want to achieve. The combinations I create have anywhere from 10 to 30 ingredients. I love unique ingredients and innovation in fragrance technology. A Voluspa collection will typically include anywhere from three to 10 fragrances that I develop to compliment each other and offer the nose a surprising change across the palate.
Voluspa is also known for the chic packing…What's that design process like?
A good friend of mine told me she appreciates how inspired I am by beauty. I find something special in even the most mundane things. A colorful box of sharp pencils reminds me how amazing shapes can look when repeated in different colors. The texture in shantung silk is perfect for micro-embossing techniques on the press. I pair these ideas when they come with the right fragrance project. All Voluspa candle glass is designed in-house and influences the final packaging design.
If you could pick any fashion designer to collaborate on the packaging and the scent, who would it be?
I'm obsessed with what Elyse Walker is doing with ThePerfext. Her talented editing eye coupled with her California vibe is a perfect match for Voluspa, and it would be so fun to collaborate. Or Charlotte Olympia Dellal for Charlotte Olympia! Her colorful heels and quirky clutches would be a fun inspiration for packaging and fragrance.
You were just in Paris…What were you up to?
I'm usually there for work, and I visit stores and show Voluspa at the Maison & Objet show. During this trip I fell in love with small bistros and cafes and the wonderful town of Épernay where we did a champagne tasting at Dom Pérignon. I also take my trainers to jog through the Tuileries Jardin or along the Seine.
Any favorite spots to visit?
L'Avenue and Matignon are scene-y and fun, and Café de Flore is great for lunch, and is surrounded by great shopping.
Did any of the Paris shows this season inspire new fragrance ideas?
I'm designing for Holiday 2016 now and am having a 'back to basics' moment. I'm developing a fragrance archive of over 300 scents, relaunching the cult-favorites that I've developed for Voluspa since 1999. So now, instead of looking forward, we are looking to our past. But I loved Lanvin this season for colors, construction, and textures with unfinished elements. I died for the lattice pieces from Balmain and the tailoring and fabrics from Isabel Marant.
Where else do you travel for inspiration?
Any place with a beautiful garden—Hawaii or Tahiti for tropical, France for finely cultivated, and the desert for agaves and cactus.
So what's next for the brand?
We are expanding in Nordstrom and some of our most exciting new doors are abroad. We see the future of scent as being an experience. We want to keep surprising our clients—actually, our first Voluspa retail environment is in development now!