The always candid and endearing Nicola Formichetti is finally putting his stamp on the Diesel brand after two years as its creative director. We checked in with him about how he's giving the brand his voice, social media, and his love life.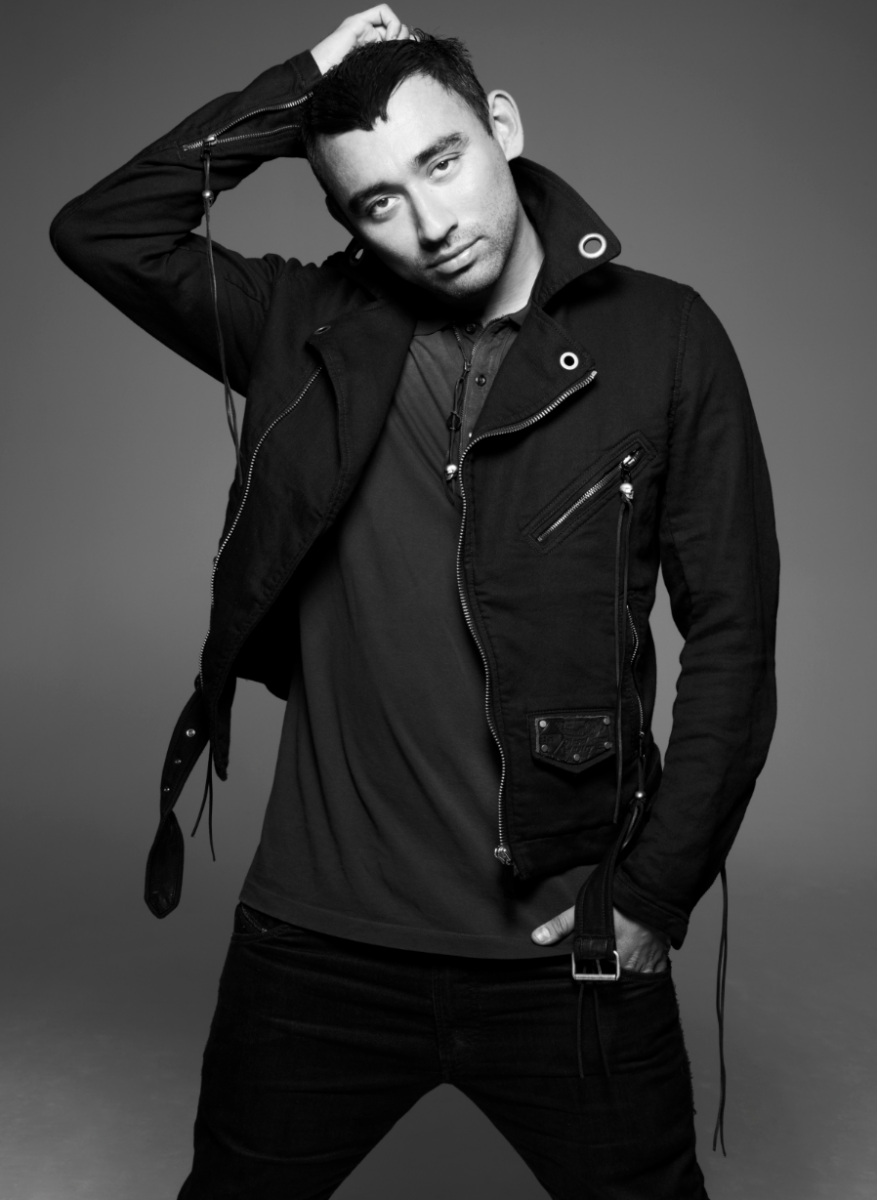 How's it going at Diesel now that you've had some time to settle in?
It has been an incredible experience because it is completely different than I thought it would be. I went in thinking, 'OK, I'm going to do my thing and change everything!' When I got there, I saw it was a huge beast and I had never worked in a company this size. On one side, Renzo [Rosso] is telling me just dream, go for it…He is such an incredible supporter. Then there's a business side, you know the reality, and the world is moving. In the beginning I was like, 'Oh my God, I have to work on the internal aspect of Diesel,' and that's what I've spent the last two years doing. I worked on rebuilding and rebooting the structure inside the company, hiring new people, and putting a big, big push on the digital side. When I got there, there wasn't even a digital person, so I brought in all new digital people and a design team. Of course I've done things that people can see, but for me it was about reconstructing internally, so now I feel like we're ready! I have such a great team. We're ready to go!
What have you learned from Renzo?
Always believe in yourself and go toward your dream. He's always said that from day one, think big and go after it. Don't be scared and to just be brave, which is true, you are the warrior so be brave and take risks. He took a huge risk by appointing me, but he hired me to make Diesel more relevant. He was very brave cutting all the bad distribution and licensing deals so that I could have a cleaner environment and so that I could really do something for the future of the next 10, 25, 30 years of Diesel.
What are you most excited about these days in the company?
The new Fall/Winter campaign—I created this new tone of voice, which is a little bit cheeky and ironic. It's very Diesel. This ironic side of Diesel is what made it famous in the '90s. Funny, but with a strong message.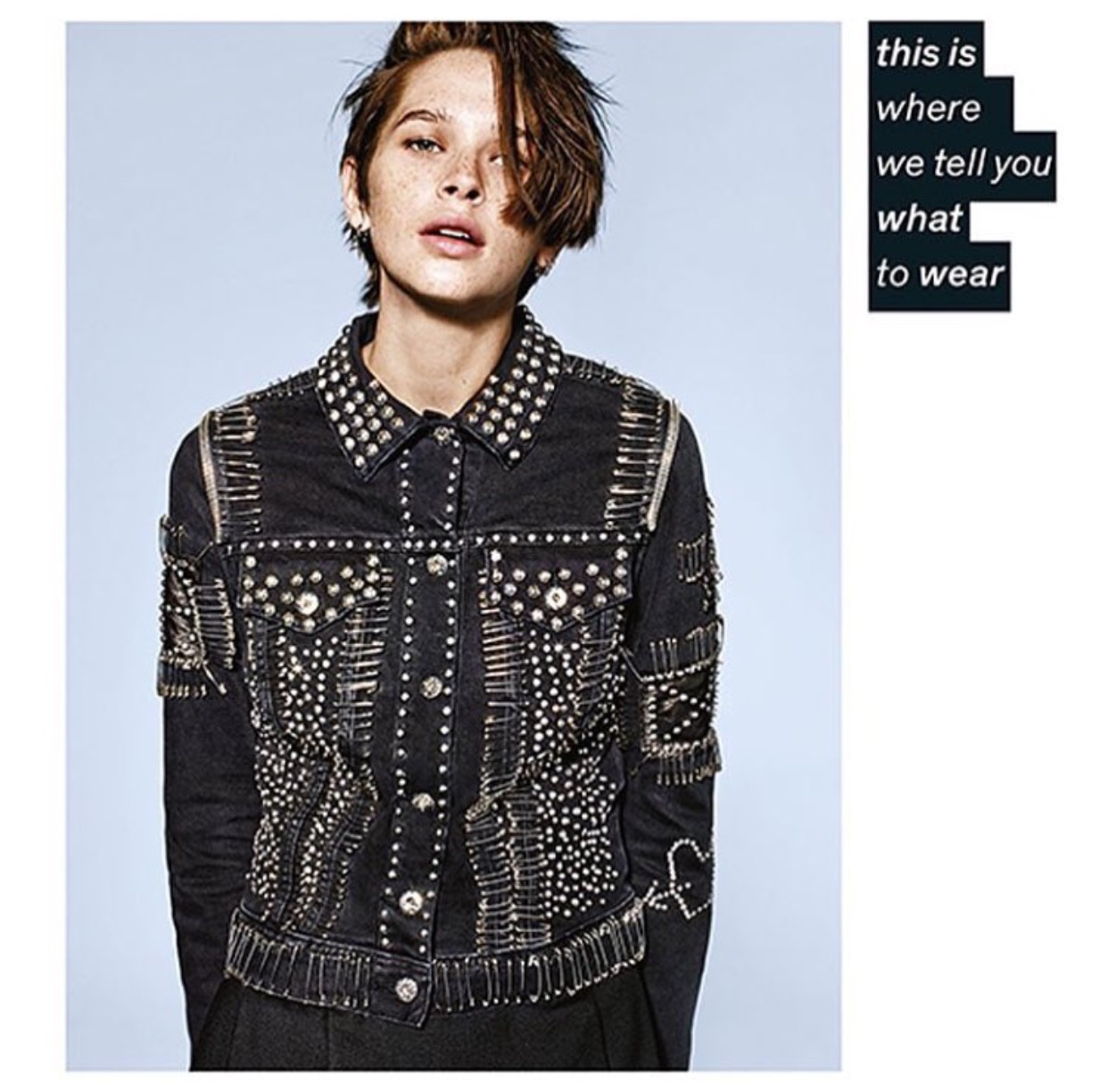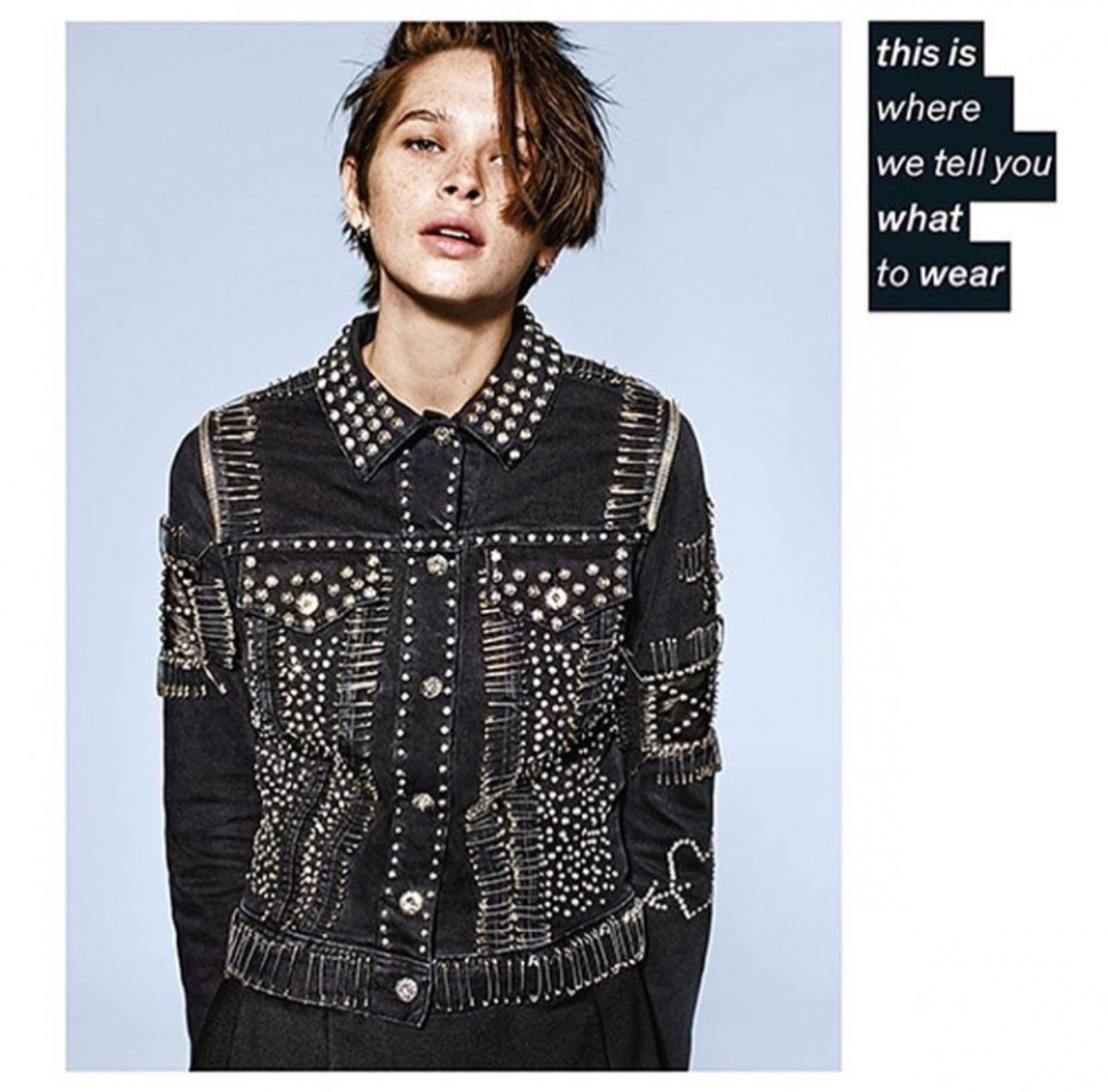 Which is kind of how you are, right?
Yeah, I just enjoy life and it's kind of fun. I feel like I'm really embracing the whole Diesel DNA and myself. It's all blending together.
How did you pick the models for the campaign?
Every time I do a campaign, I look at the people that I follow on my Instagram feed and Tumblr and see who's cool and who's doing something amazing or meaningful. With Sara Cummings, I found her on Instagram. I think my friend liked one of her photos, so I went to her page. She was just so beautiful. I direct messaged her and we happened to be in Tokyo at the same time. We were going to meet up for drinks, but it didn't work out. I thought she would be amazing in the Diesel ad, so I flew her to New York. This is her first big campaign.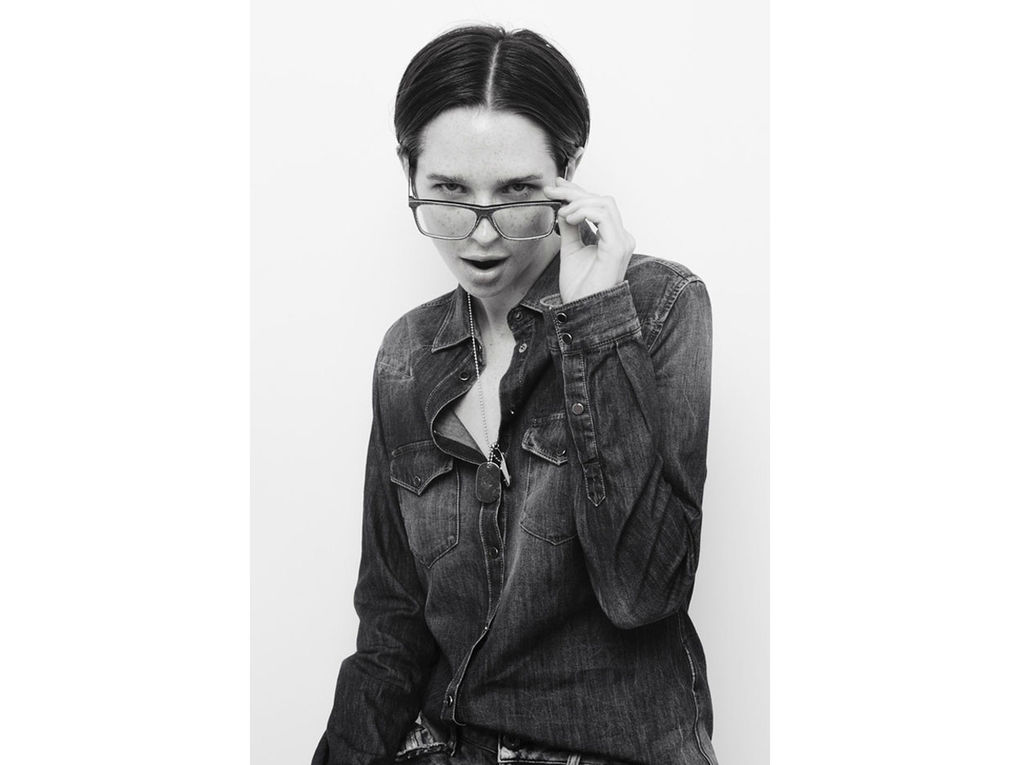 There's not a lot out there on her.
She was a hairdresser, now she's a model.
Who shot the campaign?
Richard Burbridge, who is one of the most incredible portrait photographers that I have ever worked with. He's iconic. He shot my favorite i-D covers back in the day. I collaborate with him a lot on editorials and other things, and I wanted to do these series of portraits. I wanted the photography to be very elevated so that we can put these messages next to it and it looks interesting together.
You also recently partnered with Tinder and Shazam for this campaign.
It's important to me to advertise with places that are digital and social. I use Shazam a lot, so we did this collaboration with them where when you don't find what you're looking for, this Diesel ad comes on that says, 'Sorry, what did you say? We didn't get that,' and it's kind of funny. Same for Tinder—you swipe and you see one of the models.
You also recently relaunched Diesel.com.
The integration of e-commerce and a new editorial approach was very, very important. I don't want to go to a site and just shop. I come from a magazine background, so I wanted an online magazine where you can also shop. I'm the editor in chief, so I am really going to be making the Diesel website into a magazine site. I just think the e-commerce site is, you know, boring.
Were you surprised at how much time it takes to build a website?
Oh my God! The website is the first thing I wanted to work on when I joined, and we launched it now! It takes a long, long time, but it's finally up! Now it's all about creating amazing content. I'm super excited.
You were early to jump on the Snapchat wagon.
Yes, please follow me, @Nicopanda. At first I couldn't get the hang of it, but now I'm just Snapchatting all day long. It's like a great diary of your day and it doesn't clog the feed, so you don't disturb other people. If you put 20 pictures on Instagram, I am going to unfollow you. On Snapchat you can do like 500 videos or whatever and if people want to see it, they see it. Also this idea of sending a message and it disappearing is so great. You can send cheeky stuff to your friends or sexual stuff to your loved one. I get so many di*k pictures. I use this as a space to send a message to my followers…please stop sending me nude pictures.
How can people people gain more followers on Snapchat or Instagram?
If you wear less clothes, you will get more followers.
Do you still check in with the Mugler collections?
Of course. I love what David Koma is doing. It's so chic and great. I'm sad that I'm not working on it, but I think they have found their new voice. It's totally unexpected, but it fits. I like it.
Are you still with your boyfriend?
No, I am free, single, and super happy!