Looking to shop for someone who loves design and functionality?  Here are some fabulous home gift ideas for the design junkie, homebody or host in your life. 
1. The Perfect Cashmere Blanket
 This NAADAM throw is made of 100% Mongolian cashmere. It's soft, breathable and is perfect for curling up on the couch.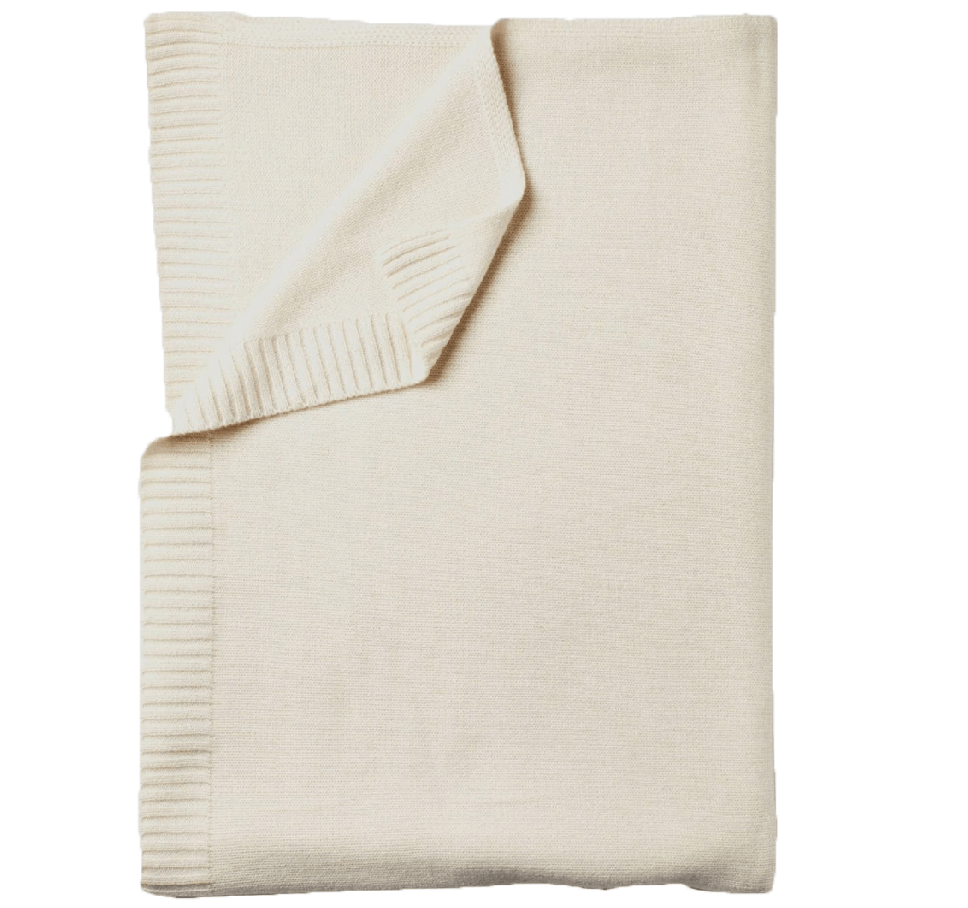 Kilo Cashmere Blanket in White, NAADAM, $325
2. A Nifty Ring Holder
This Jonathan Adler brass hand ring holder puts a witty twist on a regular jewelry organizer.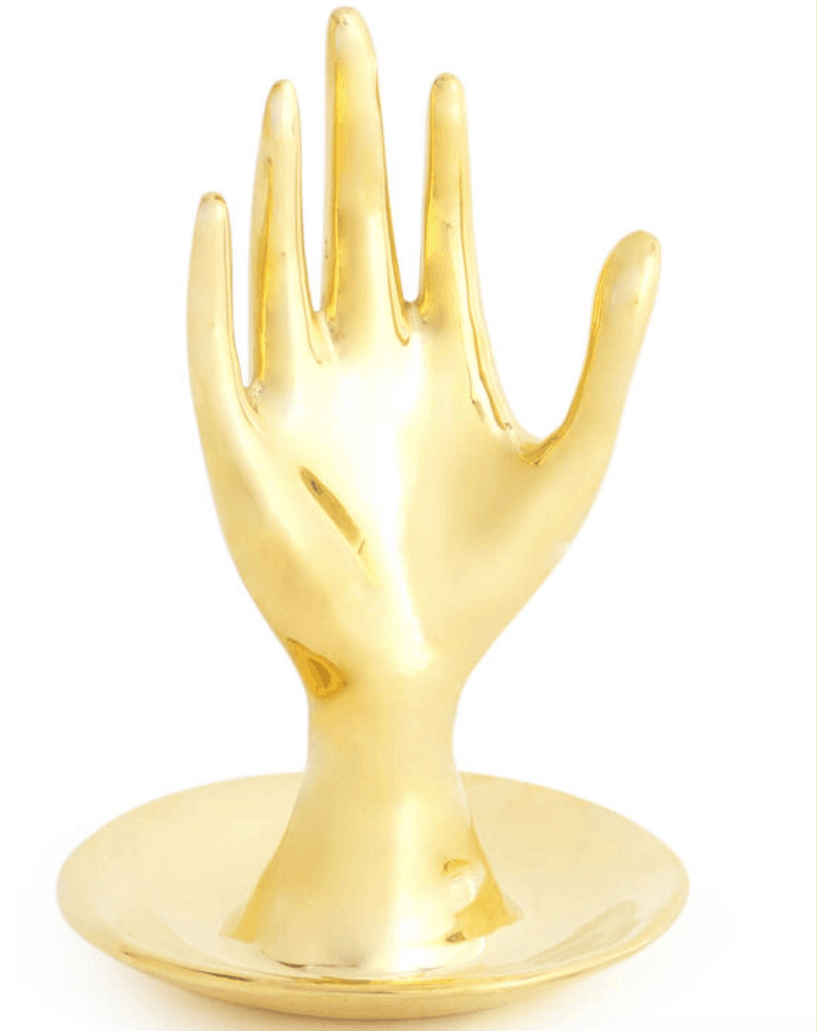 Brass Hand Ring Holder, JONATHAN ADLER, $128
3. A Homey Fur Pillow
A soft and snuggly rabbit-fur pillow by Pologeorgis great for adding texture to your living room or bed.
The En Ville Rex Rabbit Fur Pillow in Cream, POLOGEORGIS, $300
4.  The Best Scented Candle
Fornasetti candles make a great gift because once they're burned through, the gorgeous ceramic holder — often decorated with the face of Lina Cavalieri, the house's muse — can be reused as a jar or plant pot! The Scacco Otto scent in particular is lovely. It features top notes of thyme and lavender.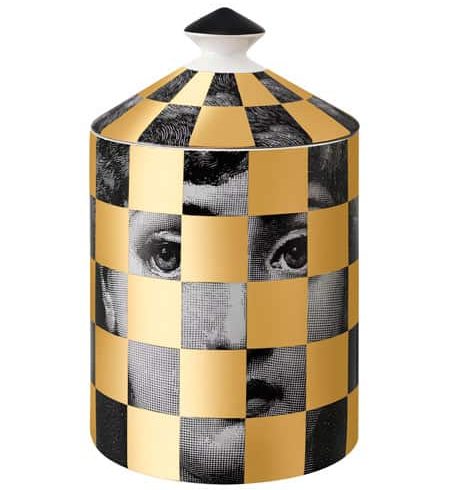 Scacco Otto Scented Candle, FORNASETTI (Available at Net-A-Porter), $230
5. A Gorgeous Marble Tray
Created out of Carrara marble, this medium sized tray from Bludot is a great home gift idea for the host in your life — especially if they're in need of an elegant cheese board.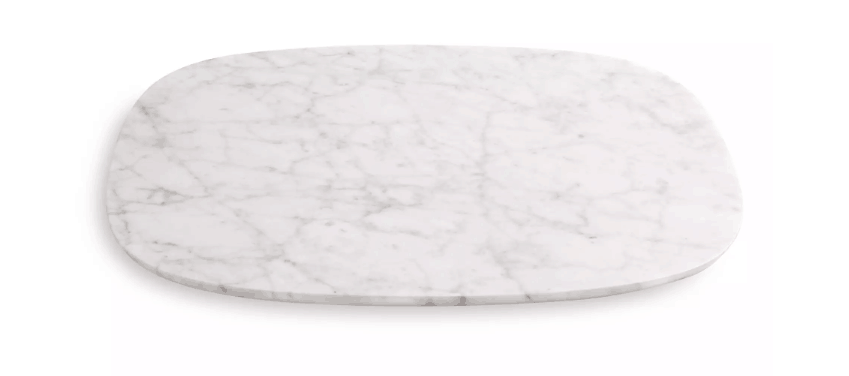 Delicious Medium Marble Tray, BLUDOT, $129
6. The Ideal Glass Canisters
These CB2 Handmade lidded canisters are perfect for organizing your kitchen and storing food on your counters. Great for dried goods and/or snacks!

Set of Three Madeline Clear Glass Canisters, CB2, $64.85
7. A Heavenly Rosè
Whispering Angel is a classic Côtes de Provence rosé. Loved by wine drinkers, it is a refreshing combination of grapefruit and citrus. Who doesn't love wine?

Côtes de Provence Rosé, WHISPERING ANGEL, $21
8. The Crispest Room Spray
Aromatic room spray by Aēsop keeps rooms smelling refreshed for hours, and makes any space feel even more inviting.

Istros Aromatique Room Spray, AĒSOP, $55
9. A Charger at the Ready
This charging pad by Courant is ideal for the gadget buff on your list, or anyone you know who is constantly low on power.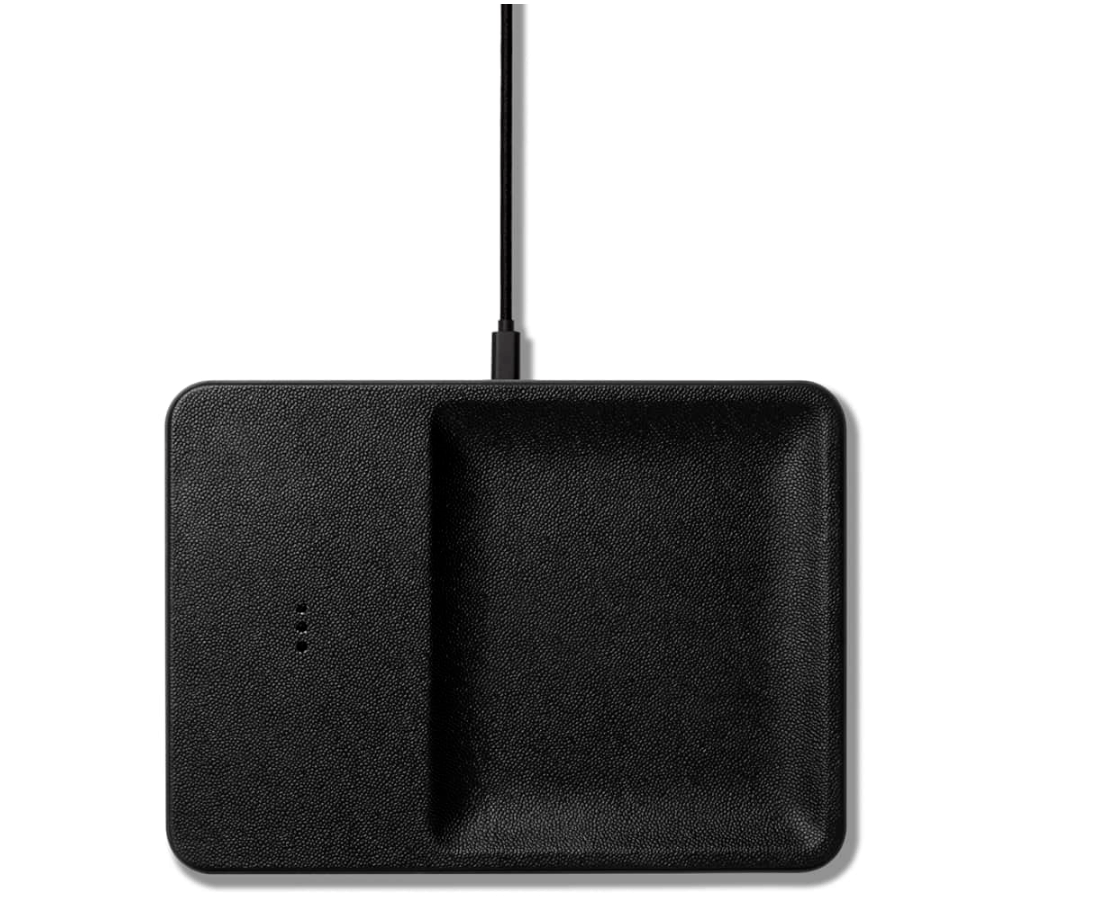 Catch 3: Single Device Wireless Charging Station in Black, COURANT (Available at Bergdorf Goodman), $175
10. A Comfy Dog Bed
This super fluffy dog bed by Barefoot Dreams is the ultimate luxury for your four legged family member. Designed with an attached blanket, rope handle, and machine washable cover, it's also easy to keep clean.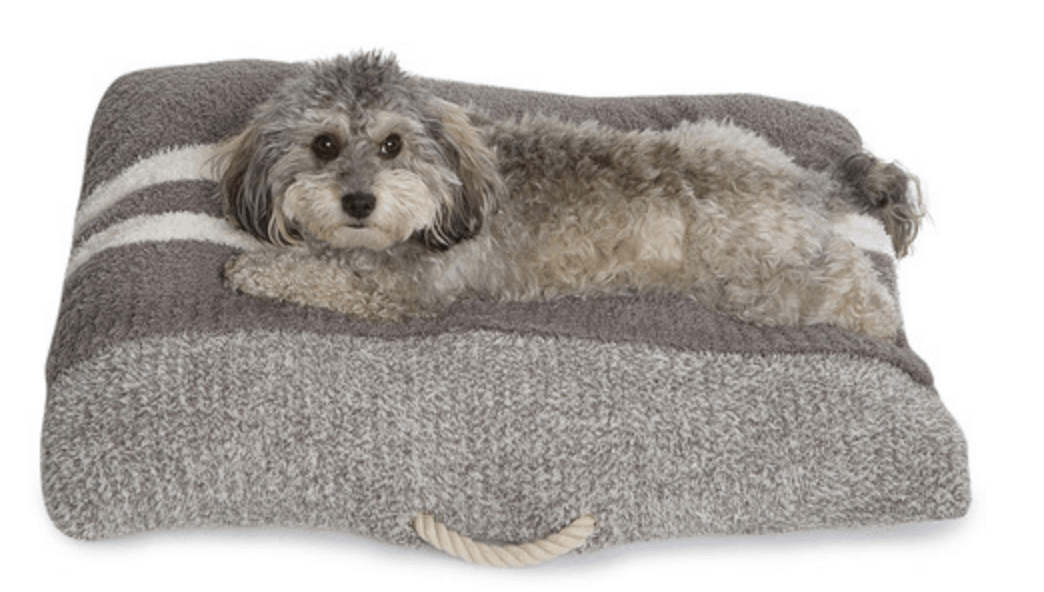 The Cozychic Cozy Pet Bed, BAREFOOT DREAMS, $138
11. The Flawless Aromatic Dome
The Photo/genics+Co Dome is an all natural, concrete aromatic diffuser with lava rocks that doubles as modern decor while adding a calming aroma throughout the home.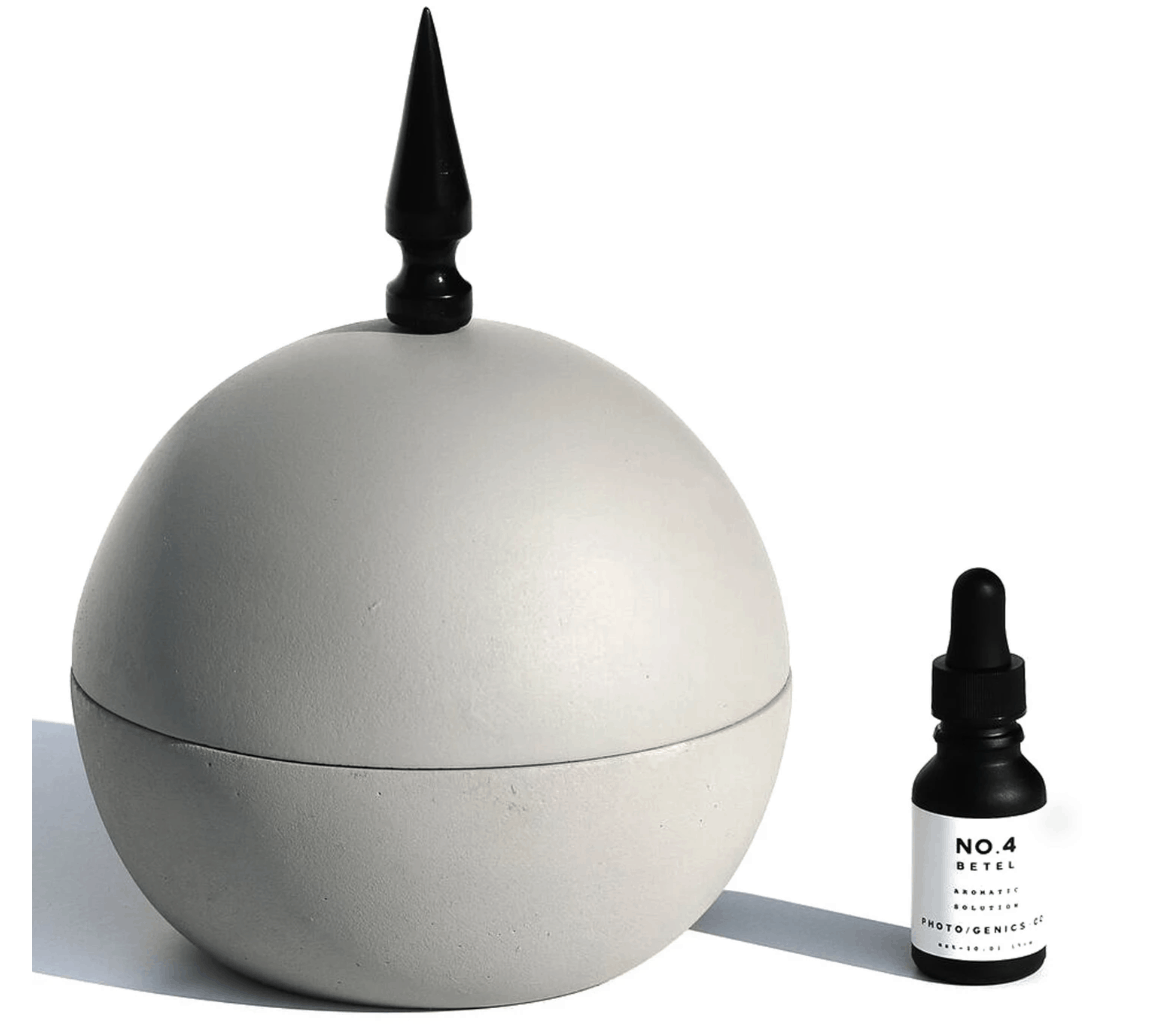 No. Betel Concrete Dome Aromatic Set, PHOTO/GENICS+CO, $196
12. A Charming Candelabra
From Jonathan Adler's Muse collection, this porcelain six-candle candelabra is the perfect dining table accent with a humorous twist. Because the last thing a candelabra should be is basic.
Eve Candelabra, JONATHAN ADLER, $398
13. A Cozy Basket
Did you know Ugg made more than comfy boots?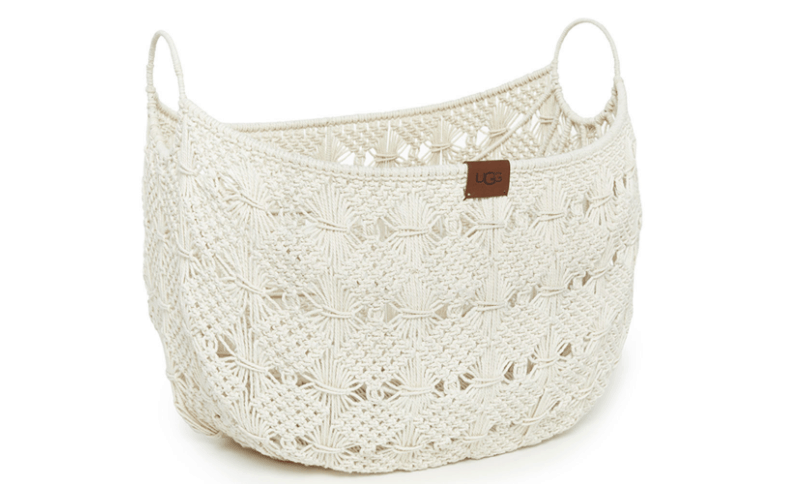 Scarlett Macrame Basket in Blanc de Blanc, UGG (Available at Neiman Marcus), $298
14. A Chic Bean Bag
Take a load off in this incredibly plush bean bag by Pologeorgis that adds a playful detail to any room.
Curly Shearling Fur Bean Bag in Natural, POLOGEORGIS, $2,495
15. A Luxury Hand Wash
Known for their perfumes, Byredo's hand care line offers multiple hand soaps. This one — Suede — features notes of bergamot and velvet plum.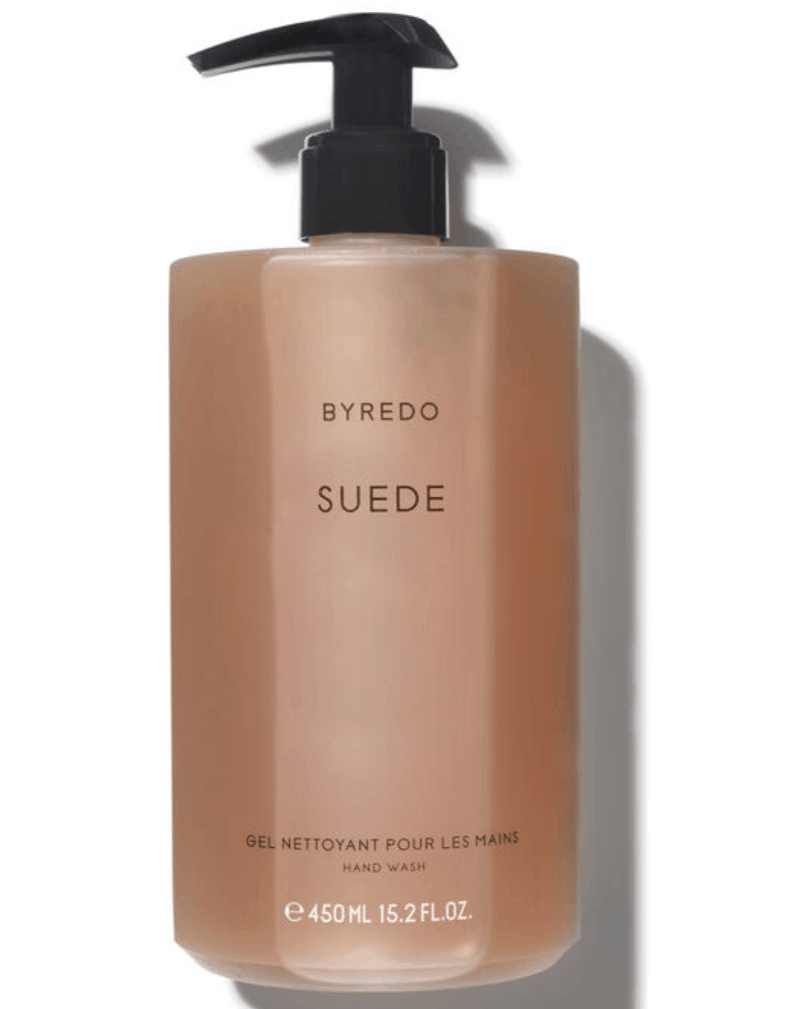 Hand Wash in Suede, BYREDO, $65
16. A Contemporary Portable Speaker
This sleek, portable speaker with wireless charging by Kreafunk features an alarm clock, colorful LED night light, and the ability to pair with another aGlow speaker for stereo sound. Great for indoor or outdoor parties, this bluetooth speaker is an excellent option for any music enthusiast.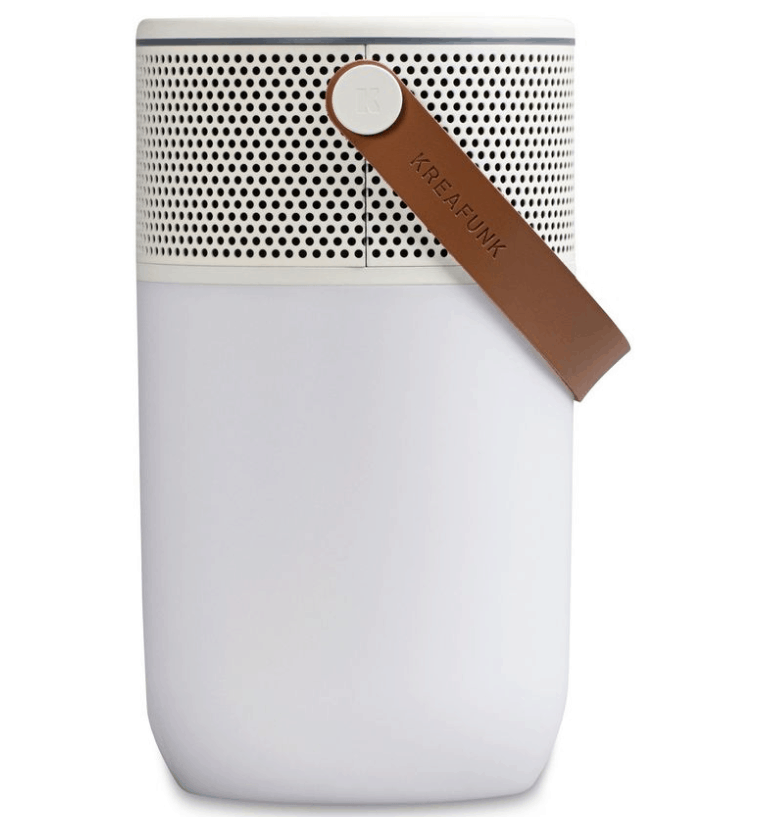 aGlow Portable Speaker in White, KREAFUNK, $164
17. A Chic Whiskey Set
The Men's Society whiskey set is the perfect stocking stuffer, especially during the holidays. It includes two whiskey tumblers, two coasters, six whiskey stones, and tasting notebook and pencil.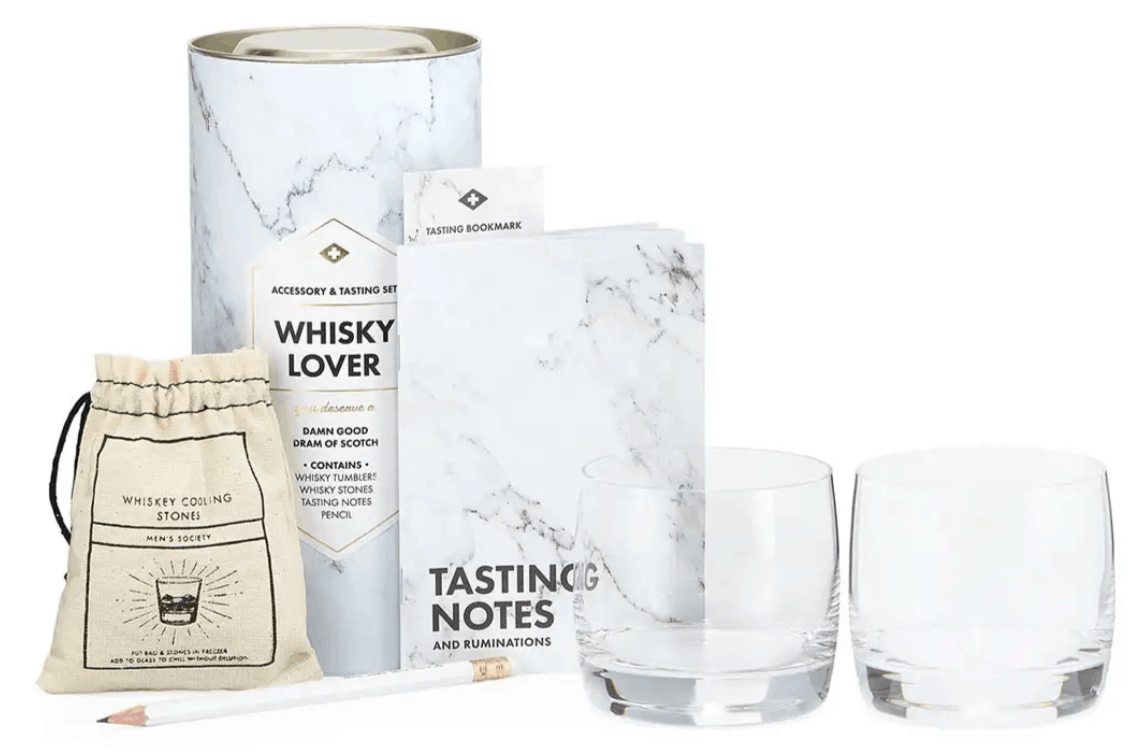 Whiskey Lover Gift Pack, MEN'S SOCIETY (Available at Bergdorf Goodman), $50
18. The Superb Frypan Set
These nontoxic, nonstick, aluminum and stainless steel pans were made by GOOP, so you know it's GP approved!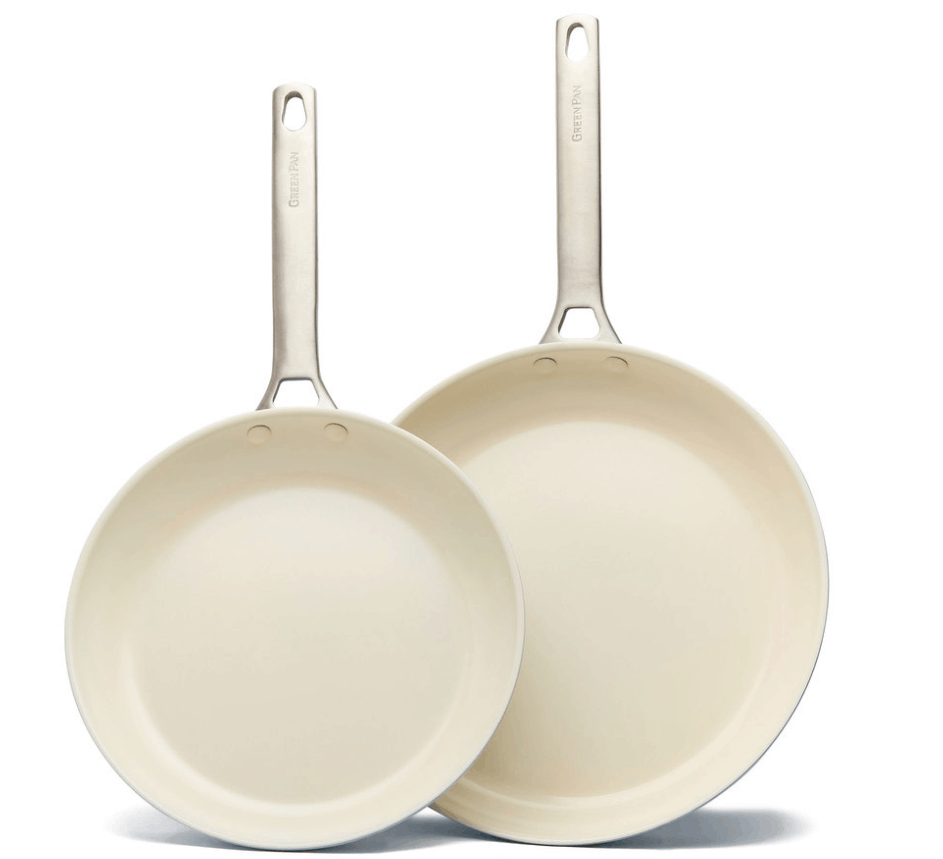 10" & 12" Covered Frypan Set in Icy Blue, GOOP, $120
19. A Trendy Moroccan Pouf
This Serena and Lily can be used as both extra seating or a footstool. It's an excellent living room accent!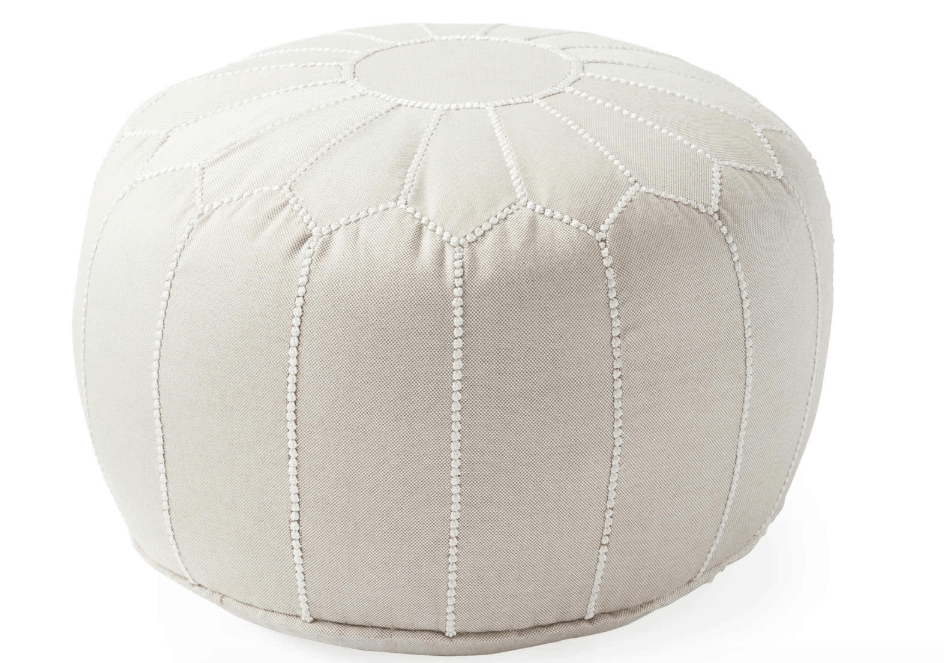 Moroccan Pouf in Sand, SERENA AND LILY, $349
20. The Shiniest Corkscrew
This Normann Copenhagen corkscrew is so elegant, you definitely won't want to keep it hidden in a drawer.
Porter Corkscrew, NORMANN COPENHAGEN (Available at Goop), $70
21. A Tasteful Coffeemaker
The famous Chemex coffeemaker is ideal for any coffee drinker that values design and function. The easy to use, pour-over coffee maker produces a pure, flavorful cut of joe with scientifically designed filters and non-porous glass.
Eight-Cup Coffeemaker, CHEMEX, $100
22. A Thirties Style Bar Cart
This 1930s-inspired bar cart by Williams-Sonoma is the perfect gift for someone who frequently entertains with cocktails, tea, or a buffet. Beautifully hand polished steel and textured leather handles makes this the perfect addition to any kitchen.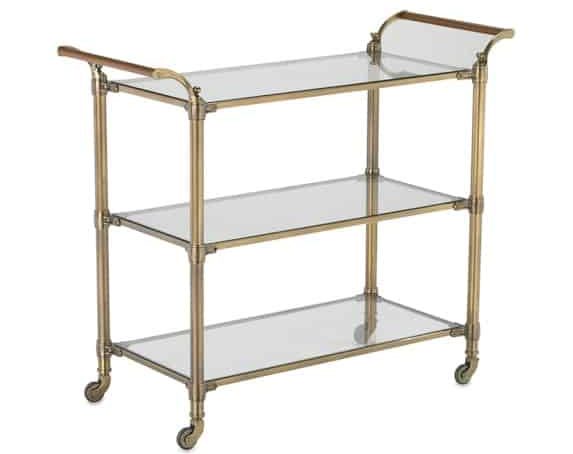 Beckett Bar Cart in Antique Brass,WILLIAMS-SONOMA, $1,095
Subscribe to our newsletter and follow us on Facebook and Instagram to stay up to date on all the latest fashion news and juicy industry gossip.