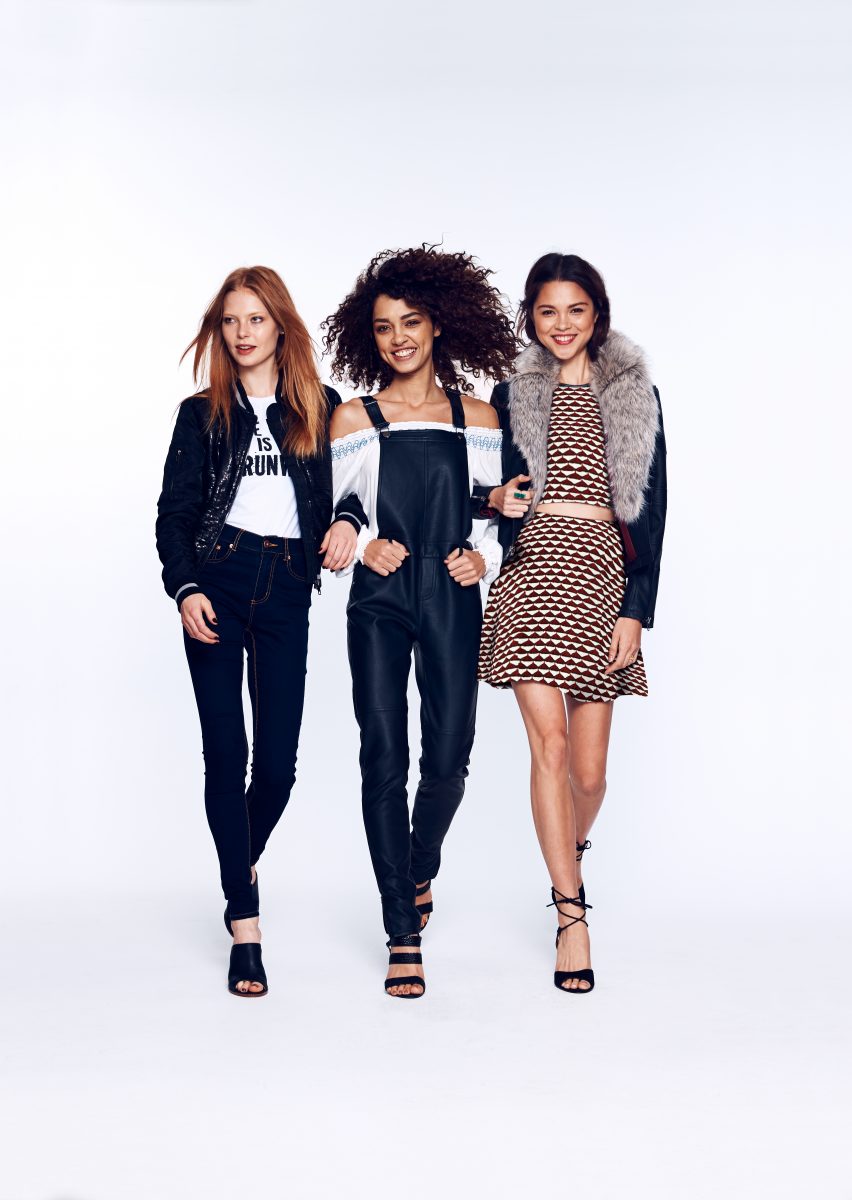 Meet the latest media-retail hybrid to emerge: The Edit by Seventeen, a limited-edition capsule apparel collection of 17 pieces, naturally. Kahn Lucas and Hearst Brand Development produced the collection, available for purchase at the exclusive pop-up shop on editby17.com just in time for back to school shopping sprees.
"We couldn't be more excited to debut The Edit by Seventeen," said Michelle Tan, editor-in-chief of Seventeen. "We designed this 17-piece pop-up collection, which features all your back-to-school must-haves, so our readers can mix-and-match this fall's fiercest looks. It's fun to wear and everything is under $120." 
The capsule features pieces picked by editors, like Tan and Seventeen and Cosmo's executive fashion director Aya Kanai, and includes a mix of trendy and everyday staples: a sequined bomber jacket, a boho-glam dress, an A-line, button up denim skirt, and an off-the-shoulder peasant top, to name a few.
"The Edit by Seventeen is about delivering on-trend fashion to our audience exactly the way they want it—digitally," said Glen Ellen Brown, vice president of Hearst Brand Development. "Our moment-to-moment conversation with them across all social platforms allows us to update them on the must-haves of each season."