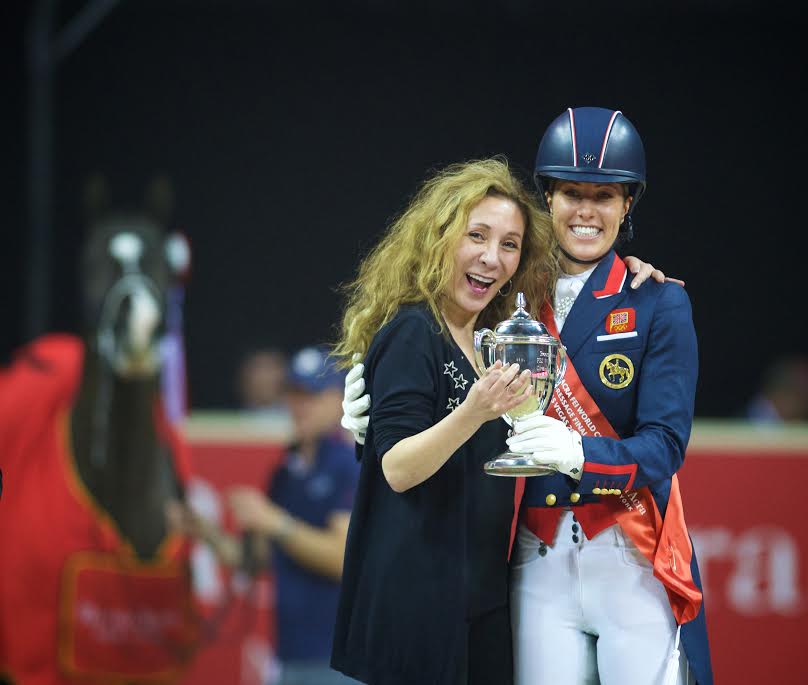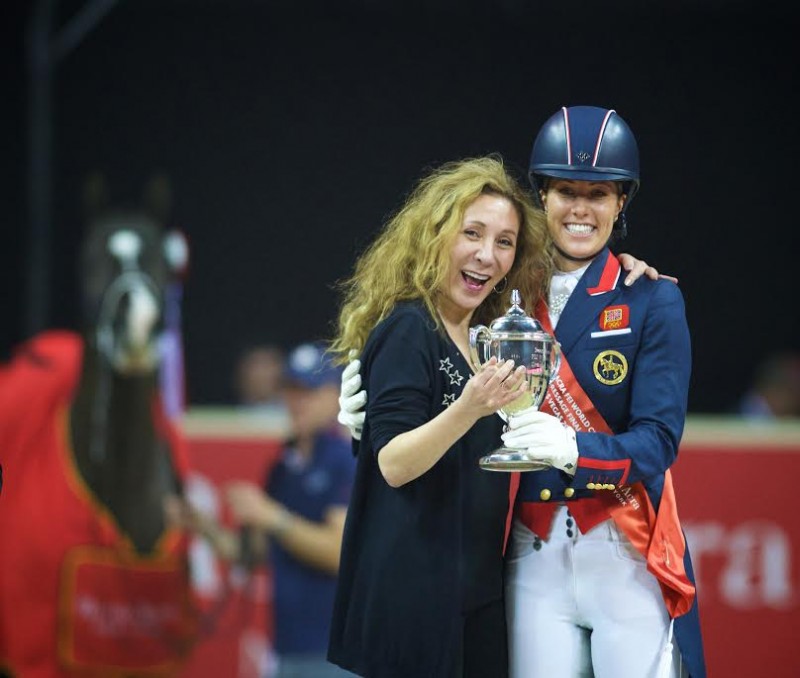 While your Daily was in Vegas this weekend, we heard that Reem Acra was in town hosting this year's FEI World Cup Dressage. For those who aren't up on their equestrian lingo, dressage is basically horse dancing, and it's totally entertaining. The show started with a Celine Dion impersonator belting out the national anthem, and while one rider chose to frolic to "Call Me Maybe" by Carly Rae Jepsen, a horse named Fleetwood performed to songs only sung by Fleetwood Mac. We had a lovely afternoon in the VIP box with Acra, who explained her involvement in the sport, and what else she has going on these days…
How did you get involved in the FEI World Cup Dressage?
It takes hard work, time, and dedication to compete at this level. Dressage is the perfect reflection of these qualities, since it's a marriage of both beauty and concentration between the rider and the horse. I am in love with dancing, and the horse combination feels natural to me.
Who else in fashion do you talk about horses with?
Not too many designers share the same love for horses and the art of dressage performance! I want to make sure that that sport becomes important in the world of fashion; I hope that other fashion houses become involved one day.
Do events like this inspire your collections at all?
They do. The horses are magnificent creatures: their movement, elegance, grace, and strength are inspiring. There is so much love between the horse and rider. That's very inspiring.
You just showed your bridal show last week! What was the inspiration this season?
My collection was inspired by the idea that everybody is a star, and that a bride shines like a star on her wedding day. New options in necklines are an important element this season: a plunge or low V-neck gives the gown a modern, current element.
What's your favorite bridal trend of late?
There are lots of trends this season! See-through [details], plunging necklines, two-piece styles, low backs…