Redbook has added its inaugural financial columnist, Nicole Lapin, to the mix today, with her column debuting in the April issue, out on newsstands now. The frank fiscal guru was the youngest anchor (ever!) on CNN and CNBC, has been a correspondent on a variety of other networks, and released a book last month, Rich Bitch: A Simple 12-Step Plan for Getting Your Financial Life Together…Finally. We rang Lapin up to discuss her new column for the Hearst glossy and some wise spending advice for the chic set—vous!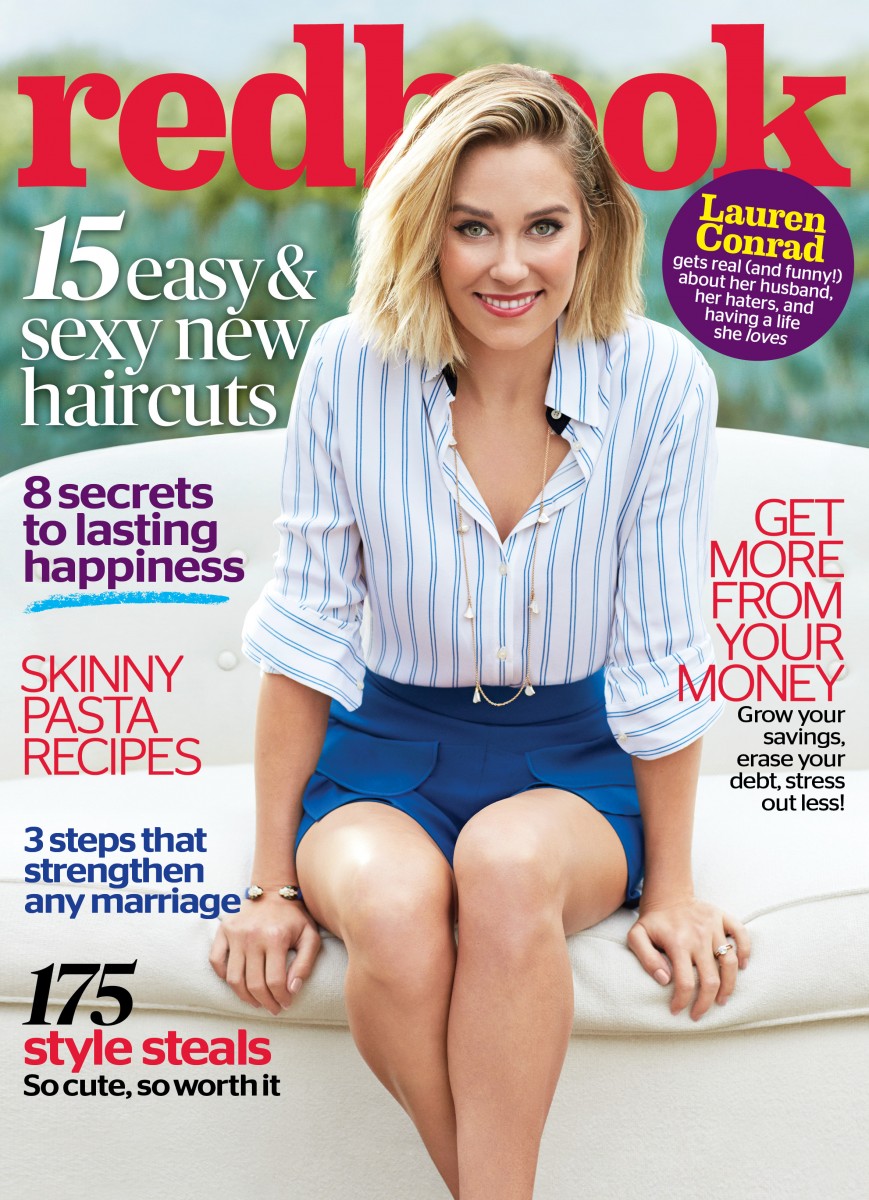 Congrats on your new Redbook gig.
I'm so excited! Redbook readers are really going to respond to talking about money in an open, honest way. It's important to make money news super accessible, really interesting, exciting, raw, and vulnerable to reach all the ladies. As a news anchor for over a decade, I found every story is about money; it touches every aspect of your life. Once you change your mindset about money, your finances follow.
Any concerns that having "Bitch" in your book title would turn off some readers?
For me, being a rich bitch is a good thing. It's about being able to live the life you want! The word rich isn't about bling and private jets; it's about living a rich, full life. I've been called bitch in an negative, derogatory way, but there's nothing wrong with being strong and confident. I'm owning the word bitch.
How much of one's cash should go into your closet?
I came up with the term "LBD"—not the little black dress, but the Little Budget Diary. Your essentials should take up 70 percent of your LBD, 15 percent should go to the end game, which is the future fabulous you, and 15 percent should go to the extras. So, wardrobe would be in the extras category. It's important to look at money as you would dieting: allow yourself those small indulgences so you don't binge later on. I'd argue you should budget for clothes or for that latte, or whatever does it for you, so you don't end up binging later on because you feel starved and deprived.
What's the most indulgent purchase you've ever made?
I got into the money world after having been clueless before. I'm far from perfect; I have more issues than Redbook! [Laughs] I got myself into $5,000 of credit card debt. I splurged on a ton of crazy stuff—mostly clothes. That got me in a lot of trouble. 
Thoughts on consigning castoff clothes as a way to make an extra buck or two?
Absolutely! I'm a "superstar" on TheRealReal; right now I get 70 percent of the money back. When I was at CNN, I sold all of my clothes on EBay. It was like a second job! One time, a guy wanted to buy my old shoes—he said if I gave him a picture of my feet in the shoes, he'd give me extra. That's when I switched to consignment.
How about brick-and-mortar consigning?
I don't do it. For time efficiency, it's easier for me to sell—and shop—online.
Let's talk grooming: manis, blowouts, boutique fitness classes…
Studies have shown that women are more likely to get ahead in their careers when they feel better from a beauty standpoint. It's all about the small indulgences. Lipstick will go a long way in the workplace! For me, it's a blowout; I love going to Drybar. That keeps me satisfied and feels like something special for myself, so I don't spend the whole day at a spa because I'm so stressed out and feel like I haven't given myself a little present.
What are you thriftiest about?
Online shopping! I'm a big comparison shopper. I really like to use stacks on stacks of discount codes online. It's offensive to me to pay price for something. Online shoppers, I advise clearing your cookies! Otherwise, advertisers smartly remind you every time of that item you looked at, and it haunts you.
Got any tips for salary negotiations?
Think about your salary not just as a salary, but a compensation package. So perhaps ask for things equally valuable to your life [than your salary], if not more: a day working from home, or getting your cellphone bill paid, or a better health insurance package. I've negotiated against a woman who I thought would be ultra easy on me because she was a woman—but I realized it's not a sorority, it's business. You also have to think of timing. Whether it is a bump in the pay or an extra perk, when you get a good review is a great time to ask for something extra; after terrible earnings, it's a terrible time to ask for something extra. It's really about managing the business of you: you are your own empire, and you have to champion for yourself.
What do your friends hit you up for the most in terms of finance advice?
One of the biggest things people ask me about is the intersection of love and money. It's actually one of the most common causes of divorce and can also the cause of most fights throughout relationships. I'm no love expert, but I can talk about the money part. That's why I wrote an e-book, The Rich Bitch Guide to Love and Money. Whether you're shacking up and dealing with bills or you're dating and figuring out how to split the check, or you're getting married and deciding whether to put the bills under his name and not get the credit. Do you keep an emergency side fund? What happens when you get divorced? Putting love and money together is crazy complicated.