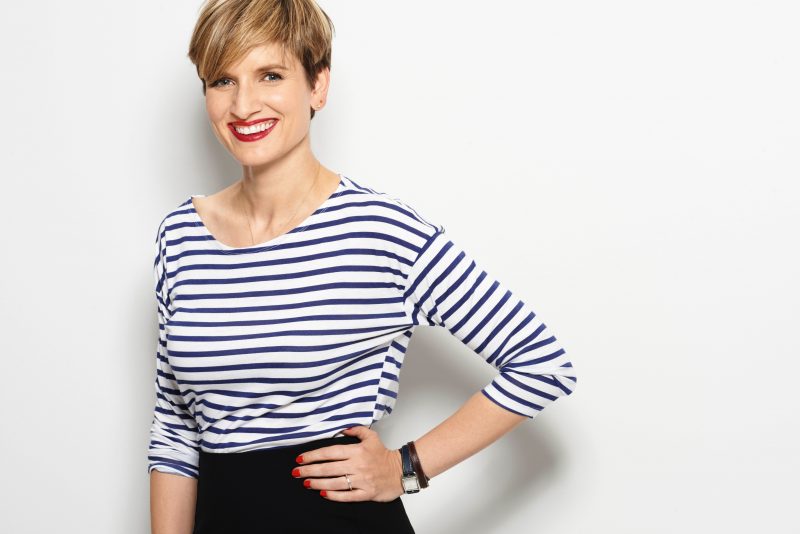 The Daily has learned Meredith Rollins is leaving her post as Redbook editor-in-chief, effective immediately. Rollins joined the title in 2014 where she replaced Jill Herzig, who went on to become editor-in-chief of Dr. Oz The Good Life. She joined the title in 2010 as executive editor after stints at Lucky and W. Hearst confirmed the exit in a statement this morning: "We thank Meredith for her creativity, dedication and many contributions and wish her the very best. Jane Francisco, editorial director of Hearst's Women's Lifestyle Group, will oversee content for Redbook in print." Rollins statement to staffers below:
Friends,
As many of you know, today is my last day at Redbook. I have absolutely loved my three years as Editor-in-Chief of the magazine, and am so proud of the content we created and the conversations we started.  I want to thank you and my amazing team for the dedication and support in making this brand so incredible.
During my time here we've received Adweek Hot List recognitions (Editor's Choice 2015 and Reader's Choice three years running), many MIN awards and Clarion awards, and launched meaningful campaigns with Michelle Obama, the TLC network and marketing partners too numerous to count. Perhaps dearest to me, though, was the way we celebrated real women—of every dress size, ethnicity, religious background and sexual orientation—throughout the issue, every issue.  
And while all these great moments and successes have been unforgettable, it's time for me to take a step back and think about the future—as well as to focus on my own family, my boys and my parents.
I'm looking forward to keeping in touch as I plan my next steps and projects!
Longtime Elle editor-in-chief Robbie Myers left the title after seventeen years last month and was replaced by Hearst vet, and former Marie Claire creative director, Nina Garcia.