Read today's dose of chic intel right here…
Rebecca Taylor Exits Namesake Brand (WWD)
Rebecca Taylor and her namesake company, which she founded in 1996, have decided to part ways. Taylor moved to Paris with her family a year ago and had been working remotely. "After much soul-searching, I have decided I will not be resuming my position as creative director of Rebecca Taylor," said Taylor. "I am extremely proud of the many successes achieved since founding the brand with my then business partner, Beth Bugdaycay. I have tremendous pride in the company I have built, and I have loved every minute of my professional and creative journey helping women feel fantastic. My travels this past year have convinced me, though, that it is time to expand my reach and explore new creative projects that will push my potential as a designer in new ways."
Equinox and SoulCycle Respond to Calls for Boycott
When news broke yesterday that Stephen Ross would be hosting a fundraiser for Donald Trump this weekend in the Hamptons, a call went out across social media to boycott Ross-owned Equinox and SoulCycle in protest. Both brands responded by posting letters on their Instagram pages attempting to distance themselves from Ross and his politics, calling Ross a "passive investor" who is "not involved in the management of either business."
Many have pointed out, though, that the term "passive investor" is rather misleading, especially in Ross's case. While it may be true that Ross is not involved in the day-to-day minutia of either business, he is the founder and chairman of the board of The Related Companies, which has owned Equinox Fitness since 2006. The Equinox Fitness umbrella also includes SoulCycle, PURE Yoga, and Blink Fitness.
In an emailed statement sent to Bloomberg, Ross defended his decision to host the fundraiser by saying "I have known Donald Trump for 40 years, and while we agree on some issues, we strongly disagree on many others and I have never been bashful about expressing my opinions." Ross did not say exactly what those issues were.
Bloomingdales to Launch New Subscription Service (Fashion Network)
My List at Bloomingdale's is set to go live in mid-September with a fall ready-to-wear assortment of women's styles from more than 60 brands, with more than 100 exclusive pieces. For $149 per month, subscribers will be able to pick from brands like Ramy Brook for dresses, J Brand for denim, Mackage for outerwear, and Aqua, Bloomingdale's private brand, for cashmere.
H&M Called Out for Dubious Sustainability Claims (Fast Company)
The Norwegian Consumer Authority has called out H&M for "misleading" consumers by claiming that certain of their garments, like those in their Conscious Collection, are less polluting than others, while failing to provide adequate details why. "We would like to underscore that we consider H&M's claims to be misleading—not false," said Elisabeth Lier Haugseth, director general of the Norwegian Consumer Authority. "According to Norwegian marketing law, claims about a product's main qualities must be easily accessible and understandable for the consumer. Claiming that a product is 'sustainable' when it is not immediately clear what in particular about the product makes it 'sustainable' will more often than not be misleading."
Tory Burch Partners With Shiseido 
Shiseido and Tory Burch have entered into a long-term partnership agreement, effective January 1, 2020. Under the new agreement, Shiseido will have the exclusive worldwide license to develop, market, and distribute Tory Burch beauty brands, including fragrances, which had previously been under the Estee Lauder umbrella. "We are proud of what we have accomplished with our family of fragrances to date and we are extremely honored to move the business forward with this new strategic partnership," said Tory Burch CEO, Pierre-Yves Roussel. "Shiseido is an influential global leader setting the highest standard of excellence in the industry. We look forward to working with them to drive the next phase of development and expansion for Tory Burch Beauty."
Samsung Unveils New Galaxy Products at Barclays Center 
Samsung unveiled a suite of new products at a splashy conference yesterday at the Barclays Center in Brooklyn, including their new Galaxy Watch Active2 Under Armour Edition, Galaxy Book S, and, most exciting of all, the latest edition of their popular Galaxy Note series, the Galaxy Note10 and Note10+ smartphones. The Note10 series features a big, beautiful displays, absolutely incredible cameras with Live Focus video, a zoom-in mic, automatic stabilization, and a fantastic native video editor. The phone also functions as a 3D scanner and allows users to create augmented reality videos. The new notes are available for pre-order today.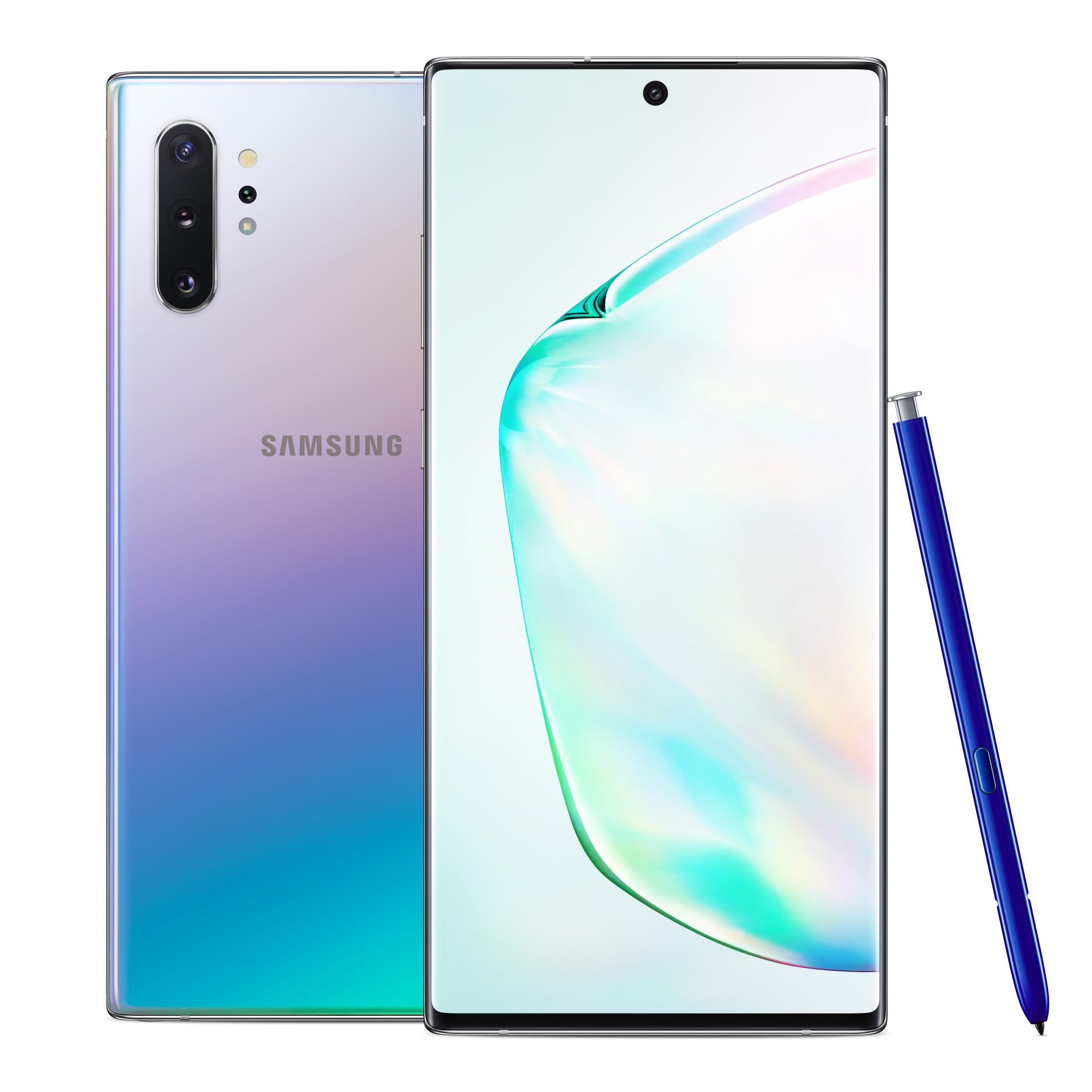 Vince Camuto Launches New Fragrance
Jasmine Sanders (aka Golden Barbie) is the face of Vince Camuto's newest fragrance, Illuminare, which launched earlier this week. The new scent has top notes of plum blossom, bergamot, and pomelo and is available at Ulta.com for $98 for 3.4 oz.
Subscribe to our newsletter and follow us on Facebook and Instagram to stay up to date on all the latest fashion news and juicy industry gossip.