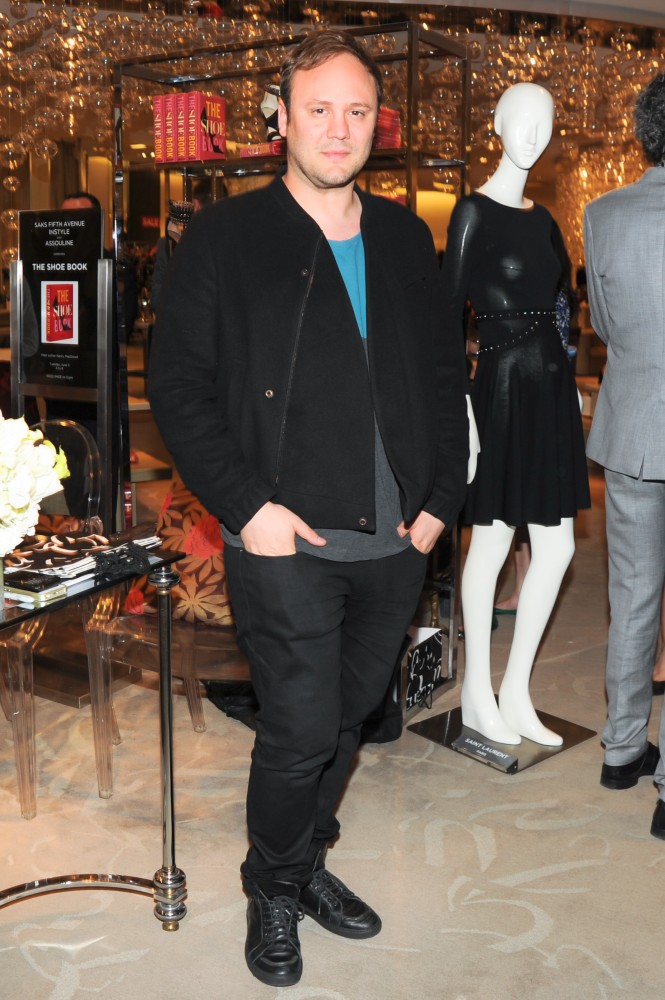 It's clear that Nicholas Kirkwood knows his way around a pair of shoes. So naturally, your Daily was curious about the footwear situation in Kirkwood's own closet when we chatted him up at InStyle's bash for The Shoe Book at Saks on Tuesday. And while he may not have an impressive sneaker collection (yet), his two biggest fans will certainly impress you…
How's your shoe closet looking these days?
Now that I make more men's shoes, I have a few more pairs than I used to. Before that, I only used to own, like, three pairs of shoes. I would buy them, I'd trash them, and then buy another pair. Quite often, I live in sneakers normally because I'm not very good at keeping my shoes in good shape.
So how many pairs are we talking?
I don't know, maybe about 10 now. I'm working on that, I just need to find somewhere to put them!
Do you design shoes for yourself?
Yeah. It's kind of easy for me to do that. Then I don't have to go shopping!
Who's the biggest Nicholas Kirkwood collector?
Beyoncé is one of the biggest clients in our New York store.
Does she get a lot of custom pairs?
We've done that for her a few times. Sometimes we design custom pairs for her tours, too.
Who's your most supportive male customer?
Surprisingly, Elton John. He's been in the store a few times buying shoes for himself and for friends. I haven't met him yet in the store, though.
Maybe he'll write a song for you!
Yeah, I hope so!