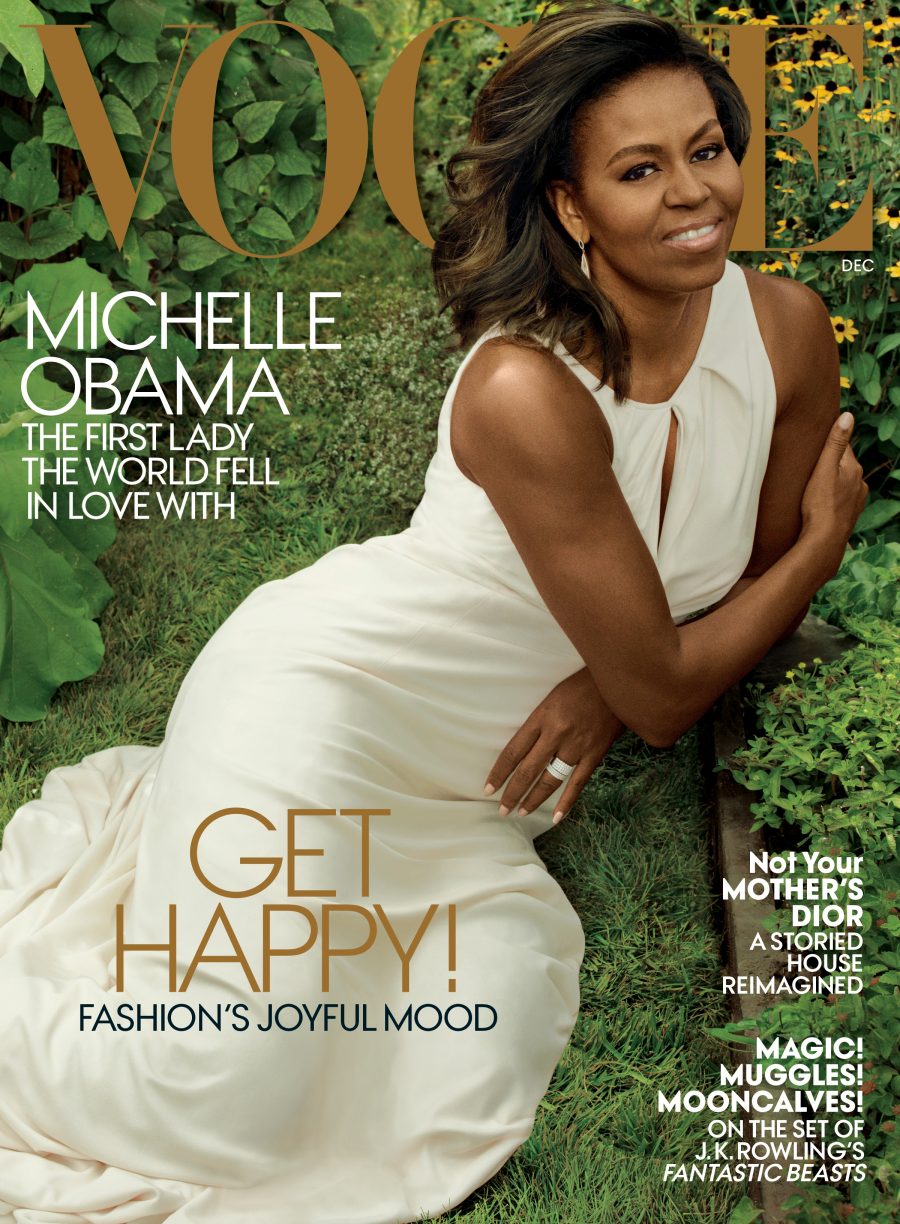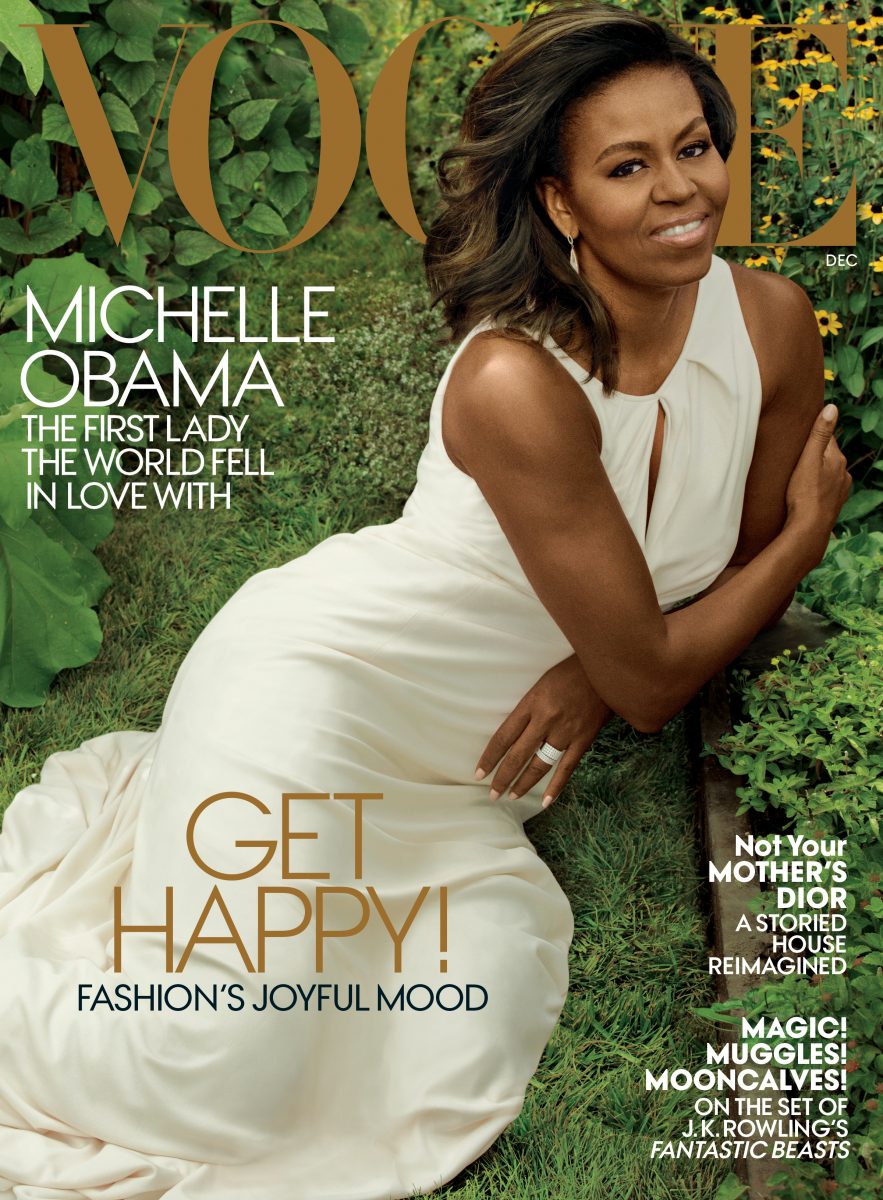 Michelle Obama is ending her eight-year term as First Lady with a very chic honor: her third Vogue cover, marking the last time she'll cover the glossy as FLOTUS. Obama, who Vogue dubs as "The First Lady the World Fell in Love With," fronts the magazine's December issue in an ethereal white Carolina Herrera gown, and wears pieces from Atelier Versace for the feature spread. Annie Leibovitz lensed the cover chez the Obamas home—1600 Pennsylvania Avenue—and Tonne Goodman styled the looks. Obama made her Vogue cover debut in March 2009, and landed her second cover in April 2013.
Almost three years later, the "mother in chief" gets candid for the fashion book and breaks down her fashion choices over the years, some of which friends describe as "brave." But that's not how she looks at it—"Yeah, no…I don't think about it like that. It all boils down to comfort level: If I'm going to make you comfortable, than I have to be comfortable first. So my first reaction isn't 'Who made this?' But 'Let's try it on. What does it look like? Oooh, that's cute. Oh, wow. I never thought of wearing something like this. Let's put a belt on it. I feel gooood in this," Obama told Jonathan Van Meter. "There are definitely designers that I love, people I love to work with. And who they are as people matters. Are they good people? Do they treat their staff well? Do they treat my staff well? Are they young? Can I give them a boost? But! When all of that is equal…is it cute?!" she added.
As for what her future holds? "I will take the same approach leaving as I did coming in," she said. "I won't know until I'm there. I've never been the former First Lady of the United States before. But I will always be engaged in some way in public service and public life. The minute I left my corporate-law firm to work for the city, I never looked back. I've always felt very alive using my gifts and talents to help other people. I sleep better at night. I'm happier. So we'll look back at the issues that I've been working on. The question is: How do I engage in those issues from a new platform? I can't say right now, because we can't spend that much time really doing the hard work of vetting offers or ideas or options because we're still closing things out here. We're still in full implement mode. Doesn't it feel that way? You've been with me for a month. Don't feel like anyone's lettin' me slow down."
Click here to read the full story.