A haute read you might've missed this week from The Daily Coterie: Buyers are the VIPs at Coterie. So, what's on their radars this season? The full scoop, right this way…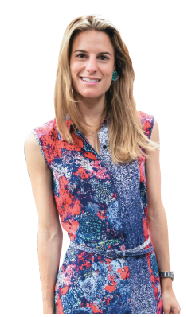 Bloomingdale's
Brooke Jaffe, Operating Vice President and Fashion Director, Women's Ready-to-Wear
What's your background?
I began my career as an assistant to the accessories director at Vogue. I went on to join InStyle as associate accessories editor then accessories editor. I came to Bloomingdale's in August 2007; in the summer of 2013, I was promoted to my current role.

How big is the Bloomies' buying team?
The women's ready-to-wear team has 18 buyers.
How do you scout trends for each Bloomingdale's location?
My job is to determine trends, and prioritize which would work well for Bloomingdale's. We pick trends and buy with a focused, customer-centric point of view. We carefully consider each store's needs by location.
What's your trade show game plan?
I go hoping to discover brands that are new and exciting, and that fill voids in our assortments.
Looking for anything specific this season?
We're scouting for brands that can stand on their own and make a statement without competing too harshly with our existing brands.
What trends do you predict to see for Fall?
We'll see a lot of rich colors, like green and Bordeaux, and the bohemian trend will continue!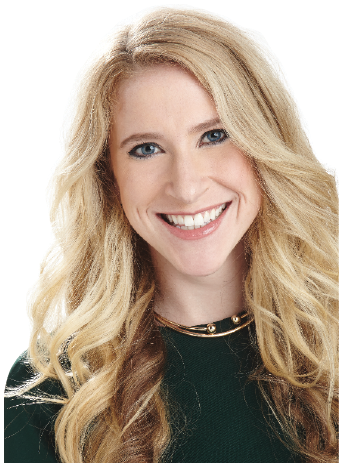 Amazon Fashion
CeCe Gehrig, Fashion Editor, Shoes, Handbags, Jewelry, and Watches
What are the top brands that Amazon Fashion carries?
We carry so many standout brands. I'm excited about Jeremy Scott's Love Moschino and Moschino Cheap & Chic lines for Spring: The product is trendy, but with a playful twist.

What were you doing pre-Amazon Fashion?
After wrapping up my undergraduate degree, I attended Parsons School of Design. I've worked at Henri Bendel, the Doneger Group, and served as fashion director at Macy's and Endless.com before joining Amazon Fashion in spring 2012.

What's the most important question to ask exhibitors?
"What's your brand's point of view?"

What type of brands are you looking to buy for the Fall season?
Brands with a bold, new color perspective, and brands that are using new, innovative materials. I'd also love to see fashion jewelry brands take on the wearable technology trend.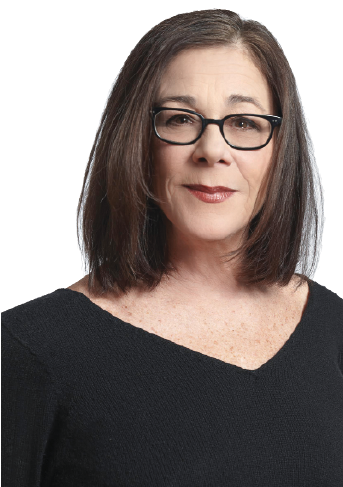 Lord & Taylor
Stephanie Solomon, VP and Fashion Director, Women's Ready-to-Wear, Accessories, and Shoes
What's your backstory?
I have more than 30 years of experience as a fashion director; I started at Bloomingdale's. I joined Lord & Taylor in September 2013.

How do you prep for a long day of buying?
Comfortable shoes are a must!

How do you discover new talent when walking the trade show floor?
If you take your time and cover a lot of ground, there's always something new to see. But it's generally like finding a needle in a haystack!

What's the most important question to ask exhibitors?
Finding out about their production capabilities.

What can we find in your purse on show day?
Aspirin, business cards, my iPhone, a power bar, and a sense of humor.
What trends are you excited to see this season?
I anticipate a big '70s revival trend.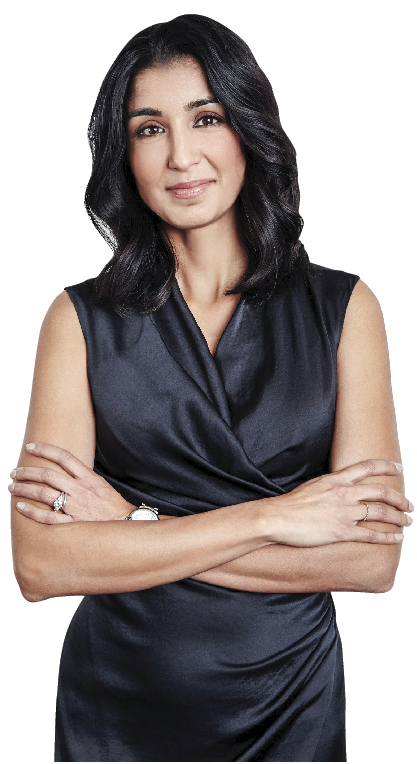 Gilt.com
Devina Foley, VP of Merchandising
What were you doing before you arrived at Gilt?
I came from the specialty apparel world; I spent nine years at Gap and four years at LOFT. I joined Gilt in September 2014.

What type of prep happens before a trade show?
The buyers are running their numbers constantly to see how much they can spend. We launch an entirely new website eight times a week, so we want to capture all of the opportunities that we see in sales trends.

How often do you discover new talent on the trade show floor?
Every single time!

What's the most important question to ask exhibitors at a trade show?
"What do you love the most in your line?" They've been working with this product for months and if they still love a piece after seeing it over and over, it will be a best seller.

How do you energize for a day at the trade shows?
A big breakfast. I can't function if I'm hungry. I don't drink coffee; I just need food!