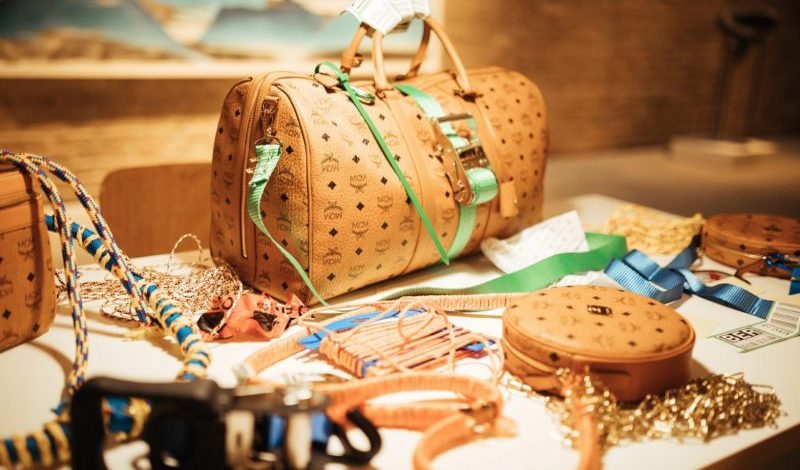 Courtesy
MCM Heads to Berlin for a Weekend Bash!
|
MCM headed to Berlin over the weekend for a two-day trip dubbed "Viva MCM! Viva Berlin!" bringing influencers and international media to celebrate the city's highly influential art and music worlds. MCM was founded in Munich, Germany and continues to honor its German heritage in the country's top cities. The trip began with an opening party at The Store at Soho House, where performers Peggy Gou (DJ and producer) and FJAAK (the first techno boy band) were on deck to perform for guests. Egon Elluit, an Austrian-born painter, musician, and performance artist, was also at the party and closed the night with a killer performance. The party kicked off MCM's collaboration with FJAAK: a custom-designed USB pouch loaded with 20 minutes of travel-inspired tunes mixed and produced exclusively for MCM by the performer.
On the second night, MCM transported guests to the center of Berlin's art community with an intimate dinner at Konig Galerie, which showcased a collection of limited-edition MCM creations curated by Konig Souvenir, created in partnership with the gallery and its artists. The dinner was set in the Brutalist building where Konig Souvenir is based. Guests previewed the installation of the Konig Souvenir x MCM partnership, which will officially launch to the public at Art Basel in Miami in December.
"Berlin is a city with a monumental history, yet it is perpetually renewing itself in a ceaseless quest for freedom and expression," said Sung-Joo Kim, chief visionary officer at MCM. "At MCM, we find great inspiration in the rebirth of Berlin and its creative communities—where art, fashion, and entertainment meld and the underground converges with the mainstream. This is Berlin now."