When Mark Baron isn't sailing around the world in his yacht, he is hard at work representing some of the most lavish properties in the Hamptons. The Daily Summer chatted with the Saunders & Associates realtor to get the full scoop on his eclectic career.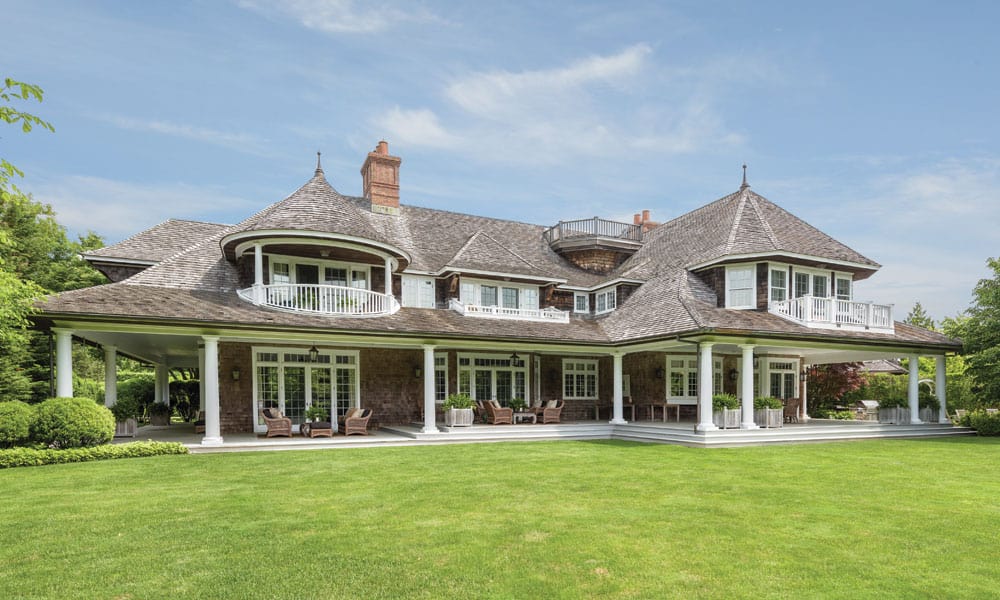 How long have you been in real estate?
I've been involved in real estate for almost 16 years on the East End of Long Island, specifically in the Hamptons. But I really got my first taste of real estate when I was in my early twenties, in South Africa. I was a project manager building shopping centers, and was in charge of an entire architectural team—engineers, builders, and quantity surveyors. A couple of decades later, I got back into it in Bridgehampton.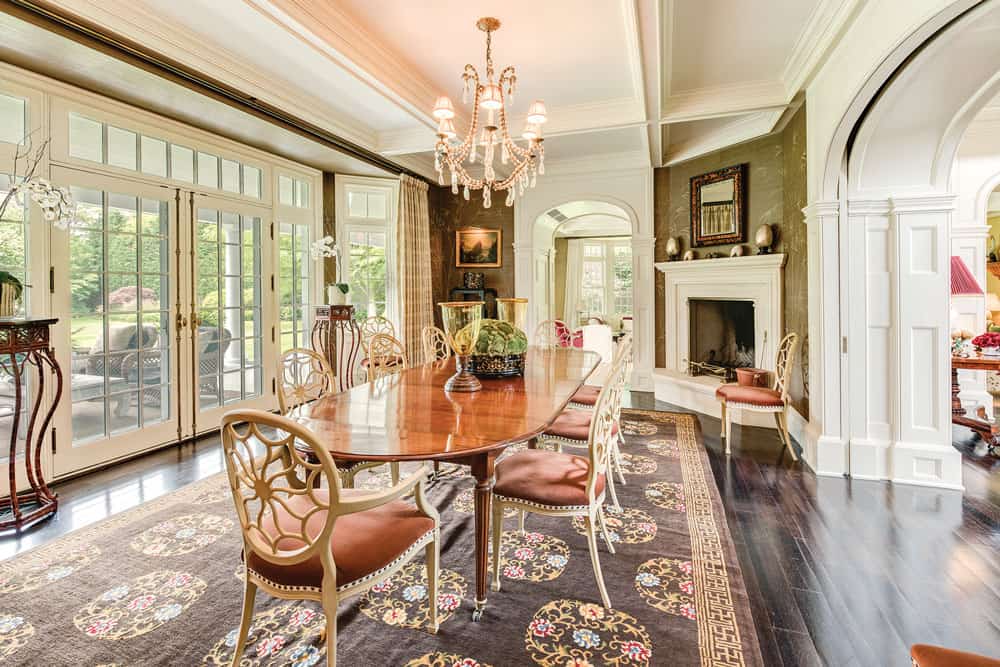 When did you leave South Africa?
In my mid-twenties. I went to the Cayman Islands as a boat captain and scuba instructor. That's how I met my wife. We ended up sailing and traveling for numerous years until we eventually made our way to Palm Beach, where we opened our first art gallery. We did so well, we decided to open a second location in Bridgehampton. We did the Hampton Classic Horse Show, and brought in massive sculptures from Africa. We sold out and ended up using that money for a deposit on our first house in Florida.
What brought you into the real estate biz?
A few years later I was with my wife one morning, when things were quieter, and she said, "You have such a passion for real estate. Why don't you get back into it?" So I got my license. Serendipity being what it is, I ended up working with one of the top brokers in the Hamptons at the time and became a partner with the broker; that was my first nine years in the industry.
What happened next?
My wife then reminded me I hadn't taken a day off in almost nine years, and I owed her 435 days [of vacation]. So I took a short sabbatical and spent that time on a sailboat in the Caribbean for about 12 months before I got head-hunted again back to the Hamptons and joined another brokerage. After several years, I realized that Saunders & Associates could offer me and my clients something that nobody else seemed to be able to do—a level of commitment and concierge service that creates a smooth transaction that my clients are looking for.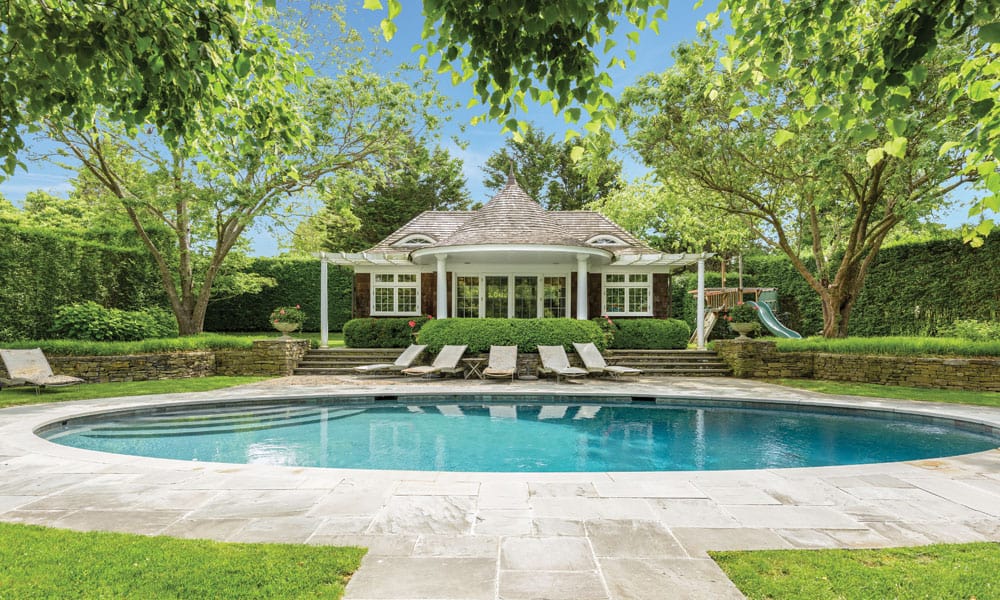 Do you still follow what goes on in the art world?
I'll always have a passion for art, especially because most of my clients are collectors and most of the homes out here are considered to be some kind of art. They're always adorned with the most amazing sculptures and paintings, and there is always a fascination and enjoyment to art for me.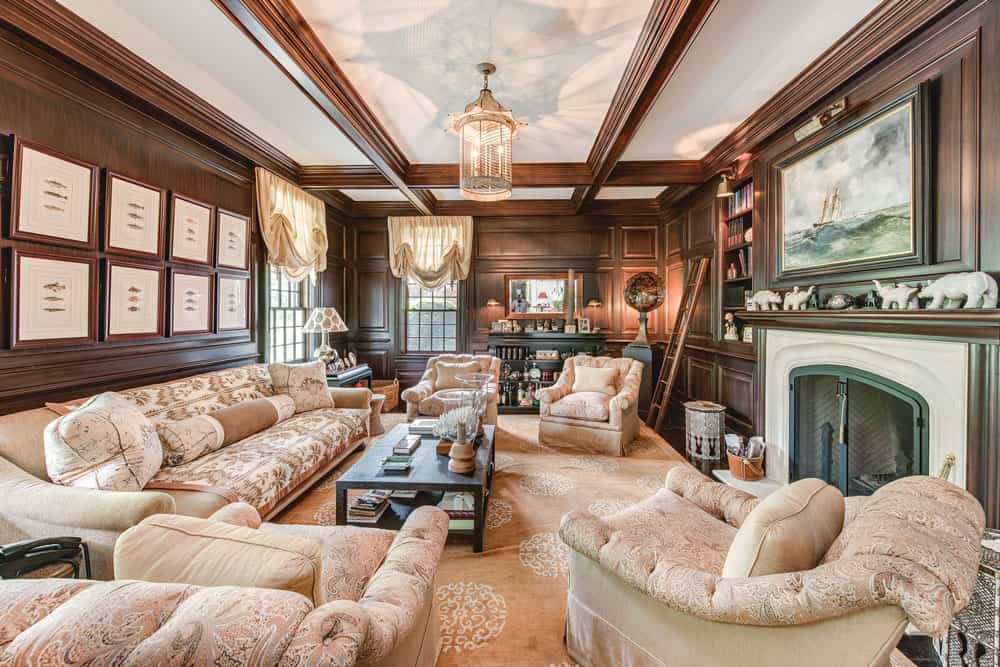 What's the best thing about real estate in the Hamptons?
I love the clients. I'm still an avid boater, and I enjoy yoga, so a lot of my clients and I enjoy the same things. A lot of my clients have yachts like I do. In fact, I just took my yacht all the way down to East Florida and back again; it was amazing how many clients I saw along the way.

Tell us about your boat!
I have a 52-foot yacht, where I spend my downtime. I tend to entertain clients on the yacht and show them waterfront properties, which is a great way to show properties. A key thing about living in the Hamptons is being able to enjoy boating and waterfront properties from the water because it's a whole different sensibility to see it from that point of view.

If you could sail anywhere in the world, where would you go?
We've done a lot of sailing internationally. We've always enjoyed sailing in the Mediterranean. We've done some sailing around Greece and spent some time in Athens. I'd love to say I have some things left on my bucket list, but I'm enjoying the Hamptons thoroughly right now. In the winter months, I tend to go south to the Caribbean, and to the U.S. Virgin Islands. We had our boat out there for seven years, so we've sailed that area extensively.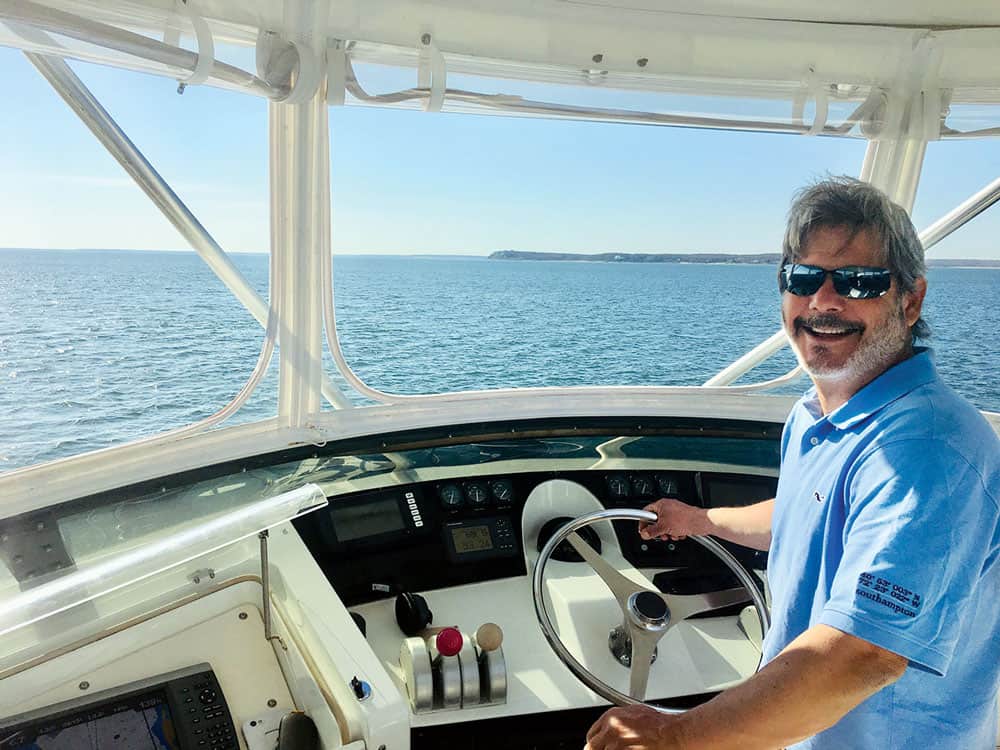 How do you handle seasickness?
I've fortunately never suffered from seasickness. I actually enjoy the storms. I'm one of those people who gets a real rush from nature's power. If you are diligent and cautious, it can be amazing. If you understand the power of the storms, rather than fear them, I actually look forward to some of them.  
How long have you been in the Hamptons, and what are your favorite things about being out East?
I've been in the Hamptons for a little over 20 years. My favorite restaurants are Provisions in Sag Harbor—they make my green juice pretty much daily—and Hampton Chutney Co. in Amagansett, where I drive to from Bridgehampton several times a week. Healthy living is great in the Hamptons—all the fresh farmstands, for my green juice, and the yoga instructors tend to be the best in the world. 
Other than not having a day off in nine years, have you made other sacrifices throughout your real estate career?
I don't see it as a sacrifice, to be honest. Every single day I go out there and am involved in the most beautiful real estate in the world, in a location I feel blessed to be a part of. I like to say that I wake up every morning an American and in the Hamptons, and I count my blessings. I don't take it for granted. People say that if you do what you love, you'll be successful at it. I think I'm a perfect example of that, and of living the American Dream. Having come [to the U.S.] as an immigrant and being an American now, says a lot about the American Dream still being alive. It's always after you leave the Hamptons for a vacation and come back that you realize how incredible this place is—how special the beaches, restaurants, and people are. More importantly, from a business point of view, how spectacular our real estate market is.
Read the complete new issue of The Daily Summer below!
Subscribe to our newsletter and follow us on Facebook and Instagram to stay up to date on all the latest fashion news and juicy industry gossip.